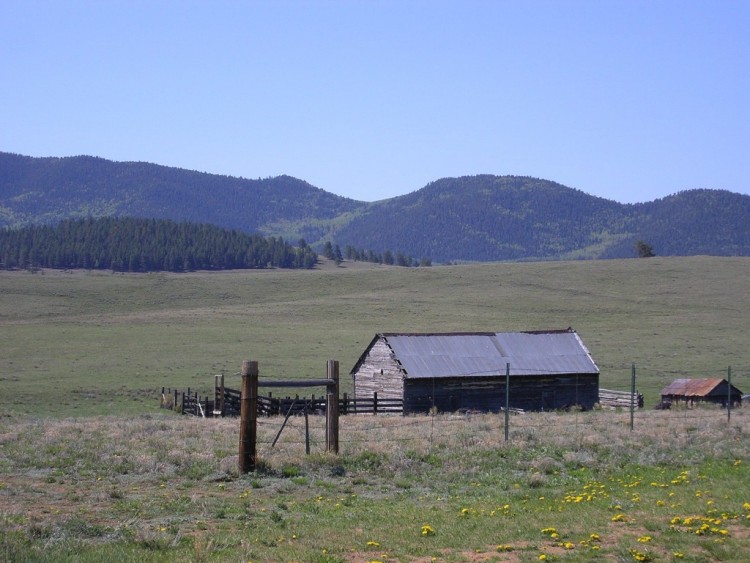 Butterscotch & Rufus' pups


Flickennel - Colorado Dachshunds with Altitude!

INTRODUCTION:


These red brindle puppies were born March 24, 2017, and yours will be ready to go home and play with you on May 19th.

MOTHER:


Butterscotch has at least five generations of Flickennel dachshunds behind her, including some of our premier sire bloodlines - Cash, Levi, Randy. This lovely light-red, dapple, one-gene piebald, just shy of being cream, is the daughter of Cupid and Toffee. Cupid's paternal line goes back to Levi; Toffee is a daughter of Cash, our King of the Kennel, and Apricot Brandy, whose sire was Randy, our handsome cream piebald whose offspring we've kept have been sources of our nicest creams and piebalds.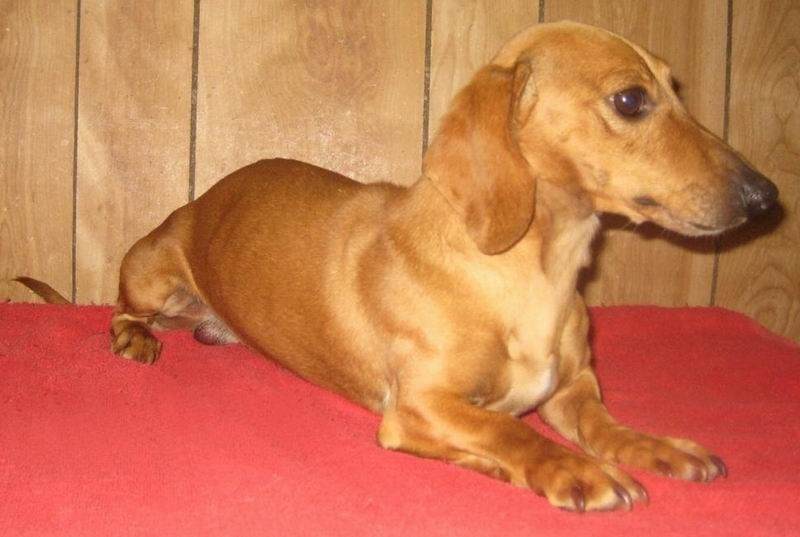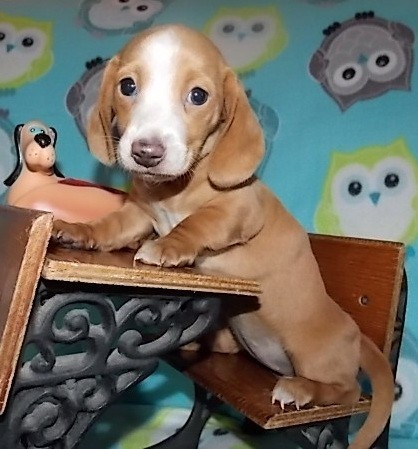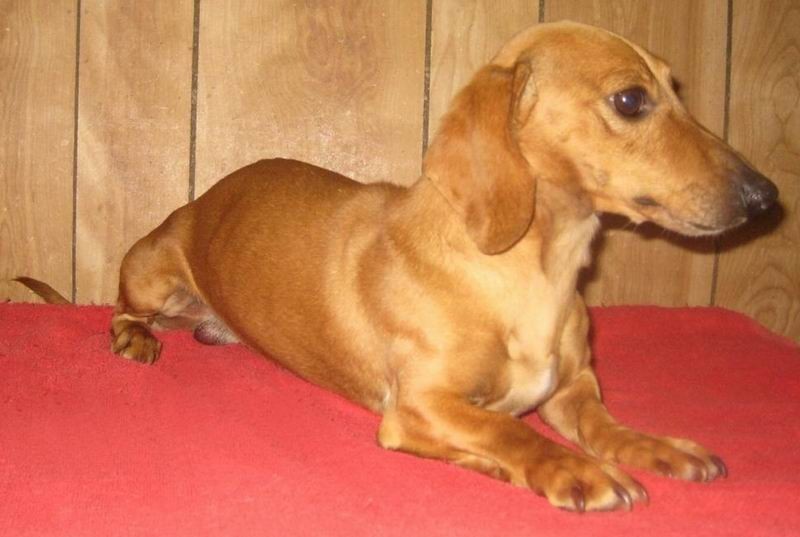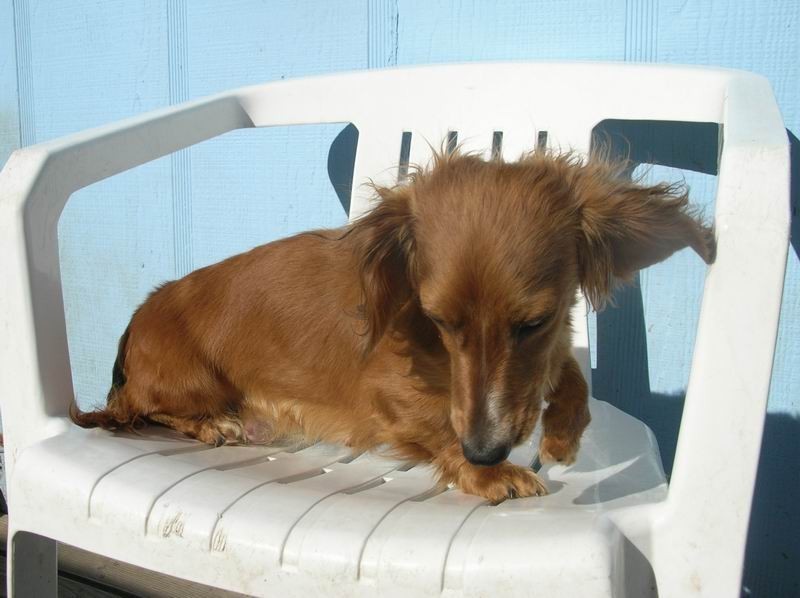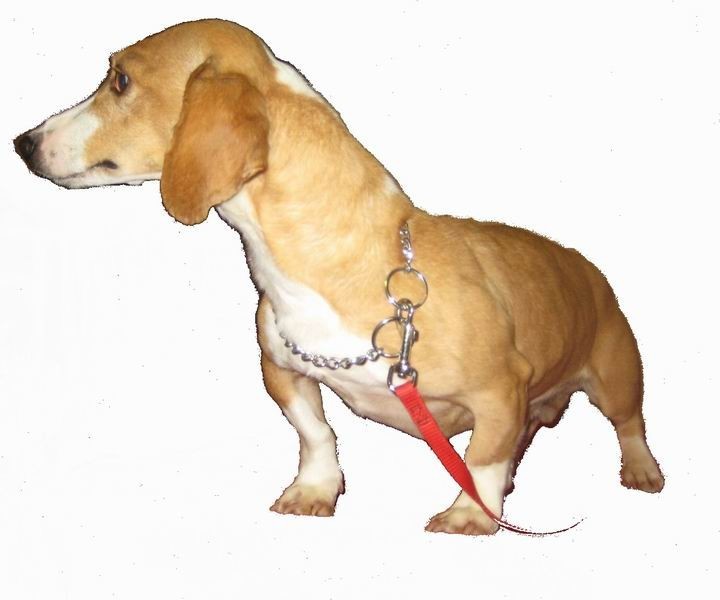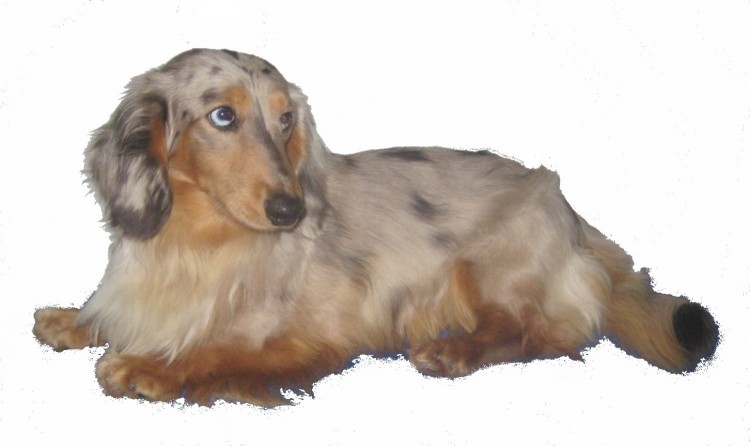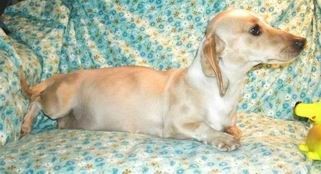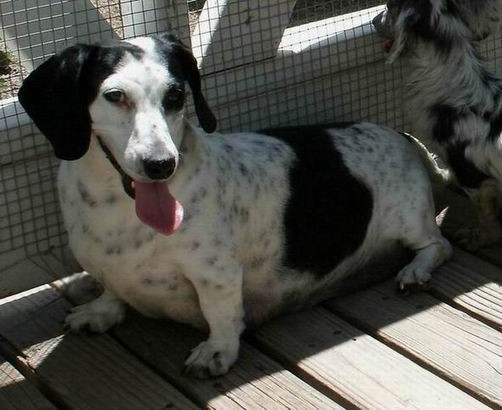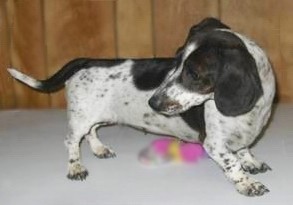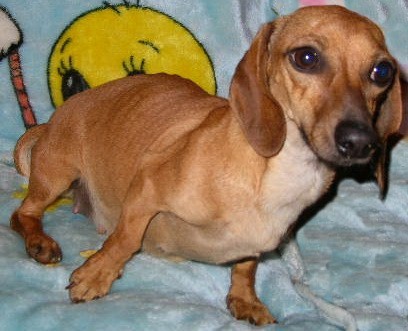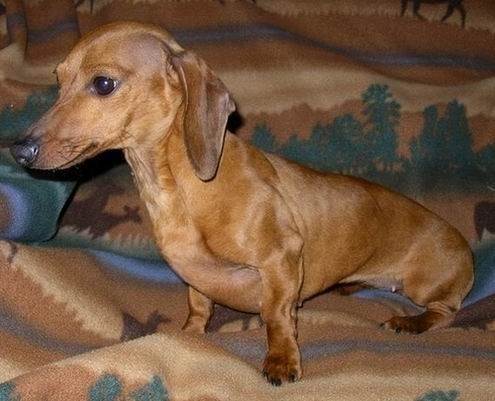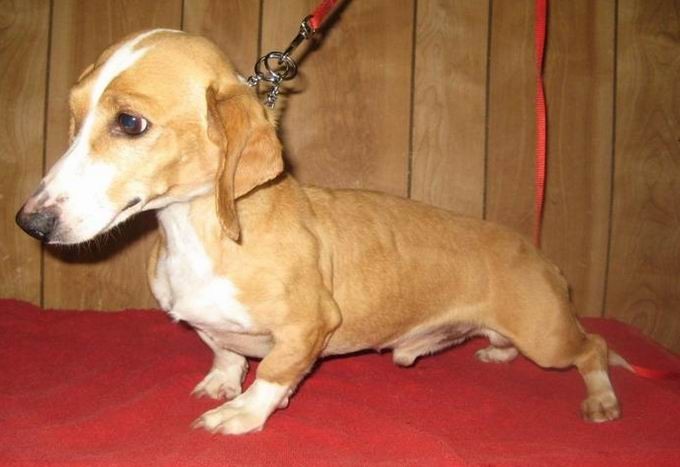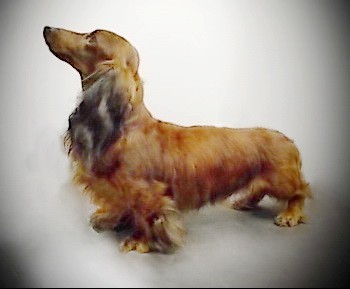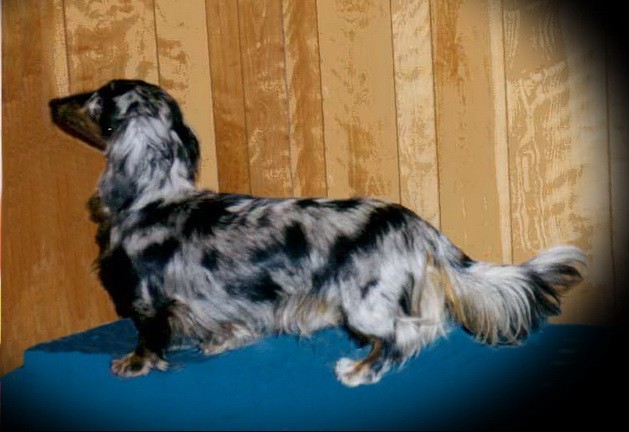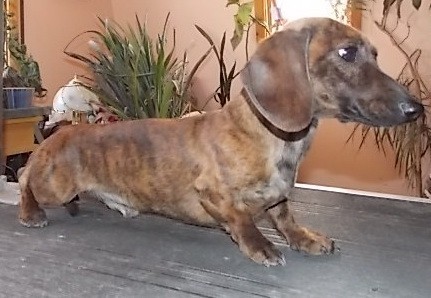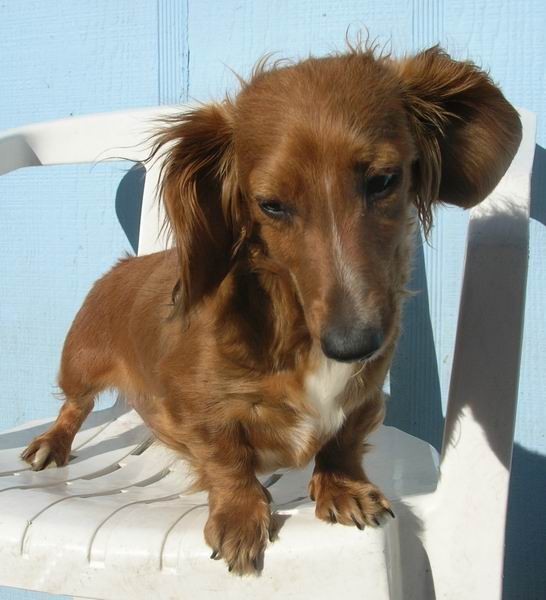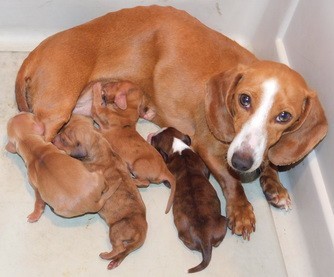 Double click here to edit this text.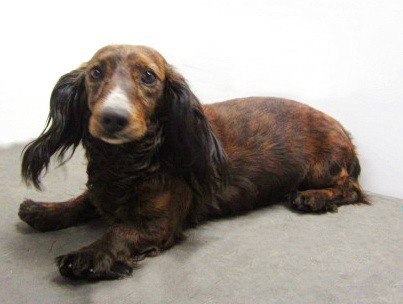 FATHER:


Rufus is a red brindle longhair, sired by Dagwood, a solid-cream longhair son of Randy (whose sire was also a longhair solid-cream), and his mother was Brinda, a red-brindle piebald smoothie. You can see the "inner glow" of some cream peeking out from between and beneath Rufus' brindle stripes, as well it should. We look forward to using him on our cream and brindle girls in the future.

With a smooth mama and longhair dad, it will take about 3 weeks for the babies' coats to grow enough to differentiate between smooth and longhairs. That will be around April 14th.........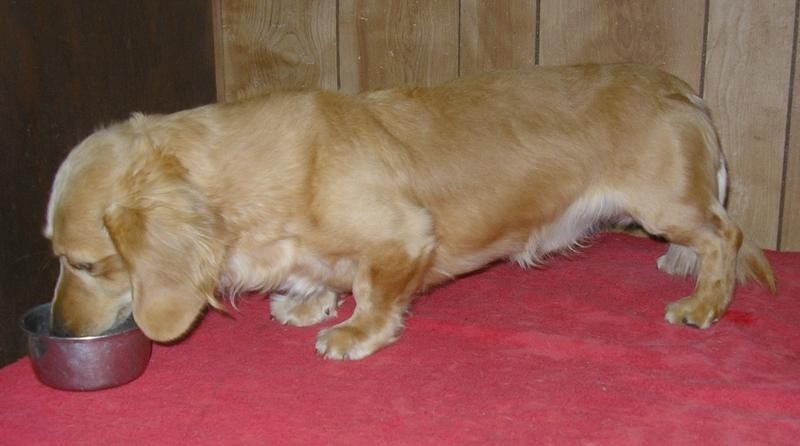 REMEMBER, ONLY YOUR DEPOSIT OR PAYMENT IN FULL WILL HOLD YOUR PUP FOR YOU.
YOU MAY CHANGE YOUR MIND AND TRANSFER THAT PAYMENT TO ANOTHER AVAILABLE PUP, BUT WE DO NOT REFUND DEPOSITS.

1F

red, possible dapple, longhair.
$800 + $50 for full AKC registration if desired.

2M

red, barely brindle, white on throat & chest, smooth-coat. $700 + $50 for full AKC registration if desired.

3M

dark-red 'mahogany' brindle tuxedo piebald longhair. $700 + $50 for full AKC registration if desired.

4M

red few-stripe brindle smooth-coat.
$700 + $50 for full AKC registration if desired.

PICTORIAL FAMILY TREE



Father's family tree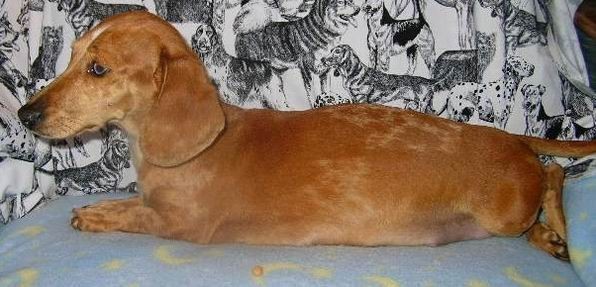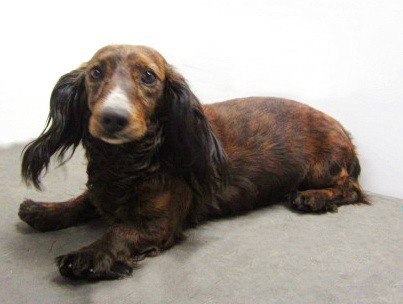 Aspen


Mother's family tree

Apricot Brandy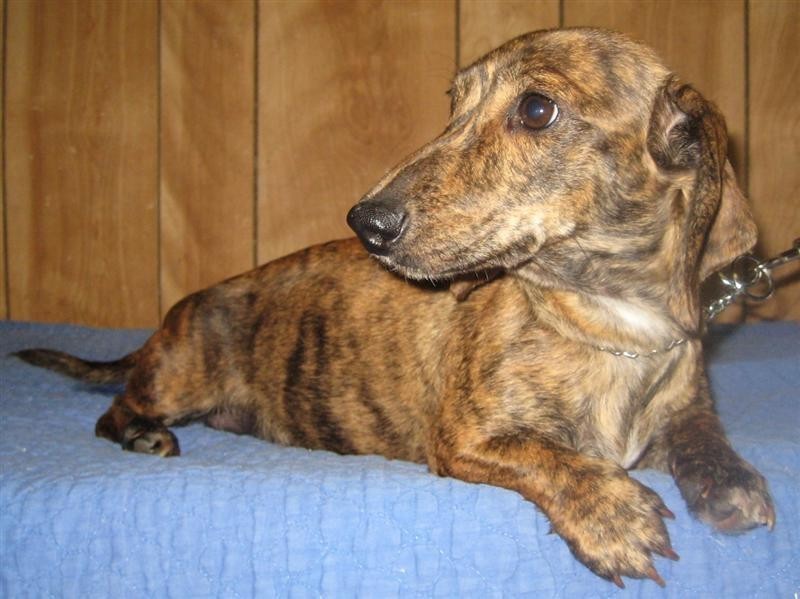 Sweet Pea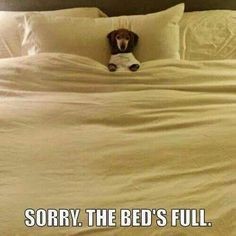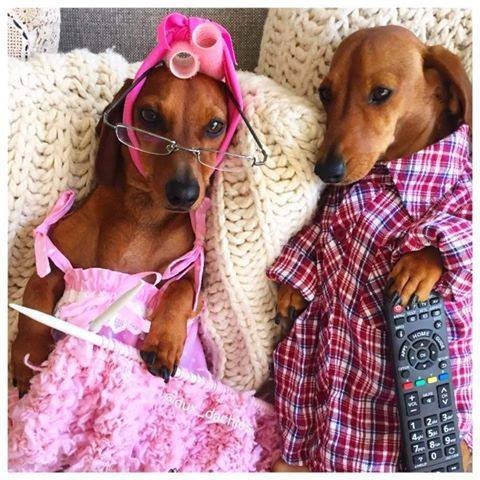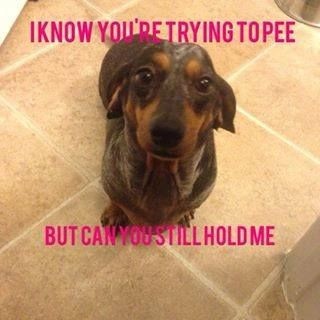 SOLD


Kim M. of Colorado Springs is taking me home!

Dachshunds on the Weekend!

I will be heading north to Littleton to make my home with Matthew Z. and family.

SOLD


I'm going to Lakewood with Kelli E. and family!

This little boy is headed to Wisconsin to live.

This whole litter has sold. Please keep looking for other available pups.