Cayenne & Justin's pups
Flickennel - Colorado Dachshunds with ALTITUDE!​​
INTRODUCTION:



This litter was born March 22, 2017, and were ready to go home May 18th.​​

Photo at right is of Blizzard, full brother to this litter, to show what pups 1F and 3M will look like when THEY grow up! We kept Blizzard, who has palest-peach spots and a blue nose - he's an American cream piebald also carrying the dilute gene to turn black to blue and chocolate to isabella - just like his mom & dad!

MOTHER:



Cayenne is a lovely little red or "strawberry roan" extreme-white piebald​​ with heavy ticking - all those little red spots on her white zones. She comes from some of our top piebald families, as well as carriers of both the longhair and the dilute gene, so she also carries the dilute, for sure, as we found in this litter's blue pup.

​​Cayenne is a great example of the color-changing red dachshund: when born, she looked pure white. As she grew older, her light-red spots and ticking appeared. Many piebalds develop ticking during their first few weeks, but some stay pristinely white between their colored regions.

FATHER:



Justin came to us from a Florida breeder in 2015, and we've been very pleased with him and his offspring. The only wirehair in his birth litter (smooth sister & longhair brother), Justin is a strong producer of wirehair pups. He carries the dilute, dapple and longhair genes, too, having a blue & tan dapple extreme-piebald soft-wirehair mother, but his sire is a smooth light-red extreme-piebald, so Justin also gives us smooth pups. Colorwise, he's also a genius, having presented us with all three basic colors - various shades of red, black, and chocolate, including the dilute cream, blue and isabella! He and Cayenne even gave us our first 99% pure-white red-dapple extreme-piebald wirehair, Blizzard, born 12-18-15! Justin has already established a fine reputation at Flickennel!

YOUR DEPOSIT (EITHER HALF DOWN OR PAYMENT IN FULL) HOLDS YOUR PUP UNTIL IT IS READY TO GO HOME. SHOULD YOU CHANGE YOUR MIND, YOUR PAYMENT WILL BE TRANSFERRED TO ANOTHER PUP, BUT WE DO NOT REFUND DEPOSITS.

2M
dark-red piebald

smooth

. $700 + $50 for full AKC registration if desired.

4M
blue & tan dapple piebald

smooth

, very-very tiny. $900 + $50 for full AKC registration if desired.


1F

American cream extreme-piebald

wirehair w/1 blue eye, 1 blue-green.

$800 with

no AKC

- she has a slight underbite only found when her muzzle began to lengthen. It shouldn't bother her at all.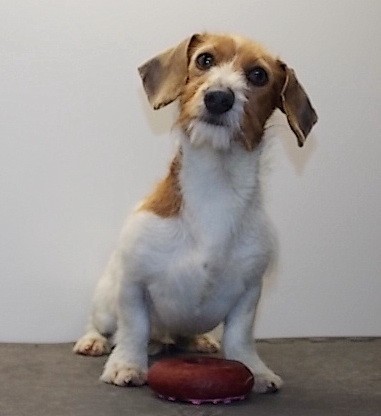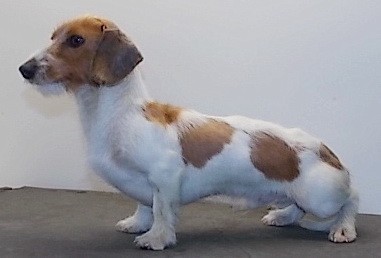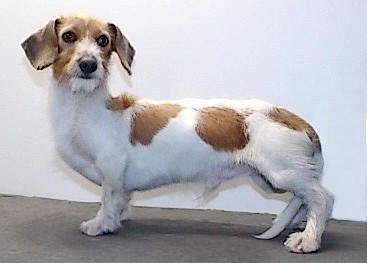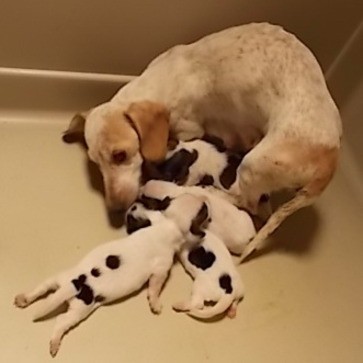 Since Justin is a dapple, any or all of these pups may also be dapple. With so little color showing on the extreme-piebalds, and given the fact that reds often go lighter or darker, frequently fading their spots, it would be safest to assume that these ARE dapples, if you are buying with the intention of breeding your puppy.

3M

pale-red VERY-extreme-piebald

wirehair

. $900 + $50 for full AKC registration if desired.

PICTORIAL FAMILY TREE



Father's family tree

Justin, Jr.

Justin, Sr.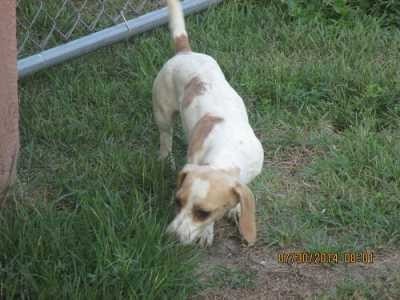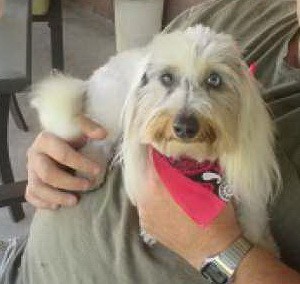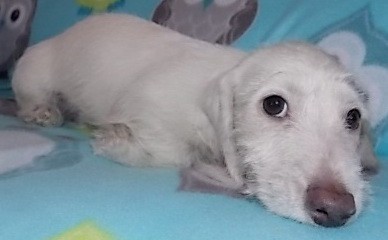 Their son, Blizzard,
as a pure- white pup

Mother's family tree

We have no photos of Gizmo's parents. He came from another breeder.

Tiger Lily

Apricot Brandy

Blazing Star

Sunny - No photos - red dapple pie.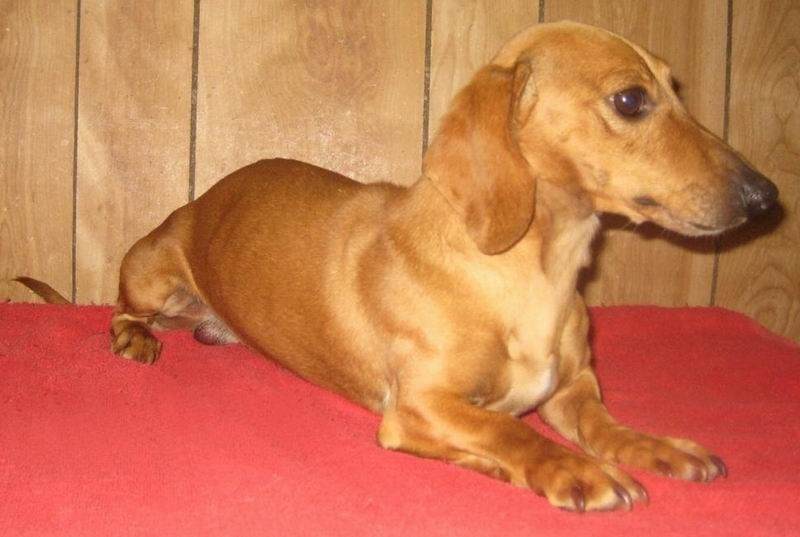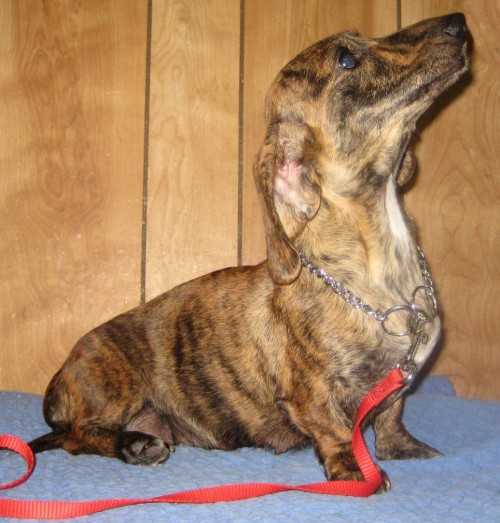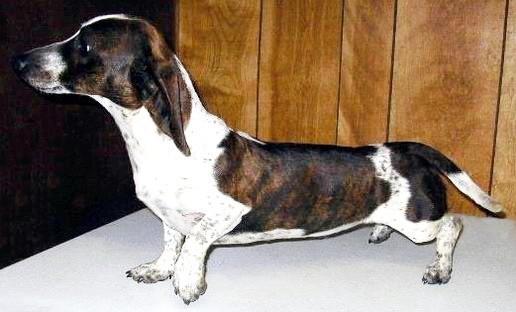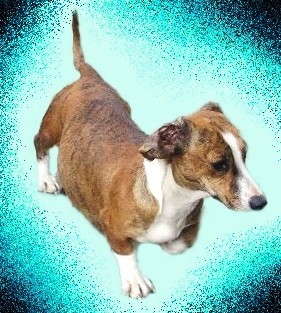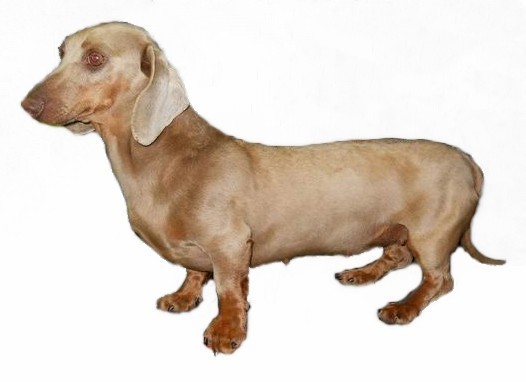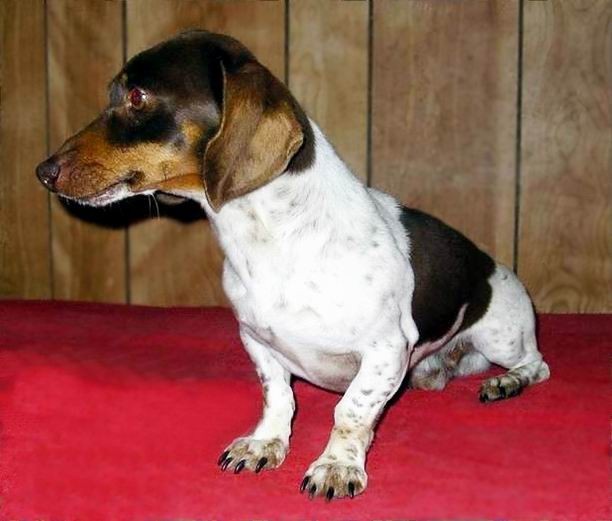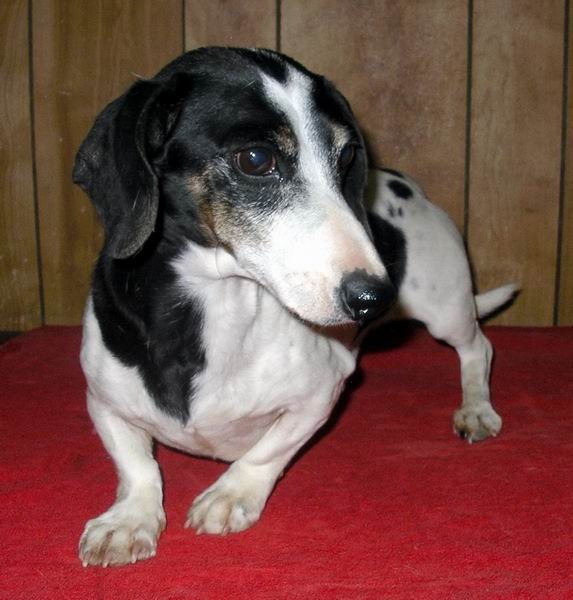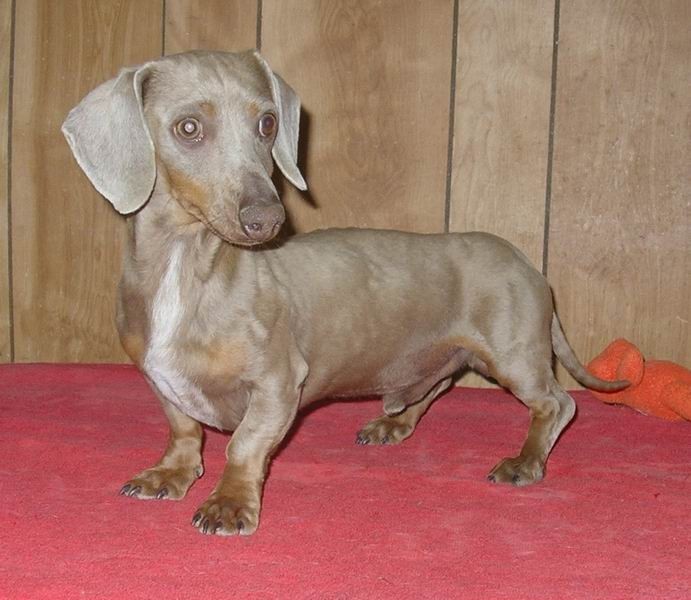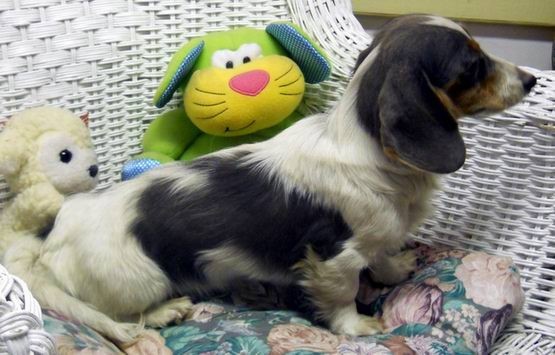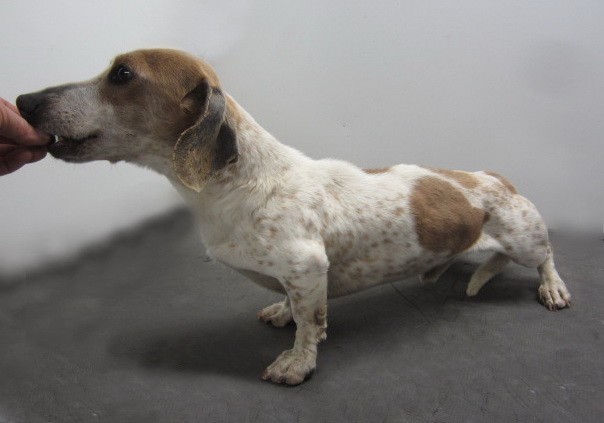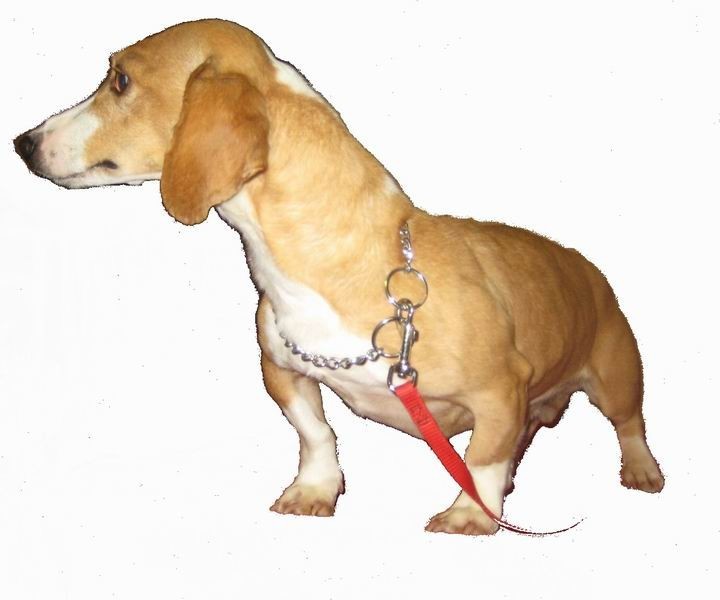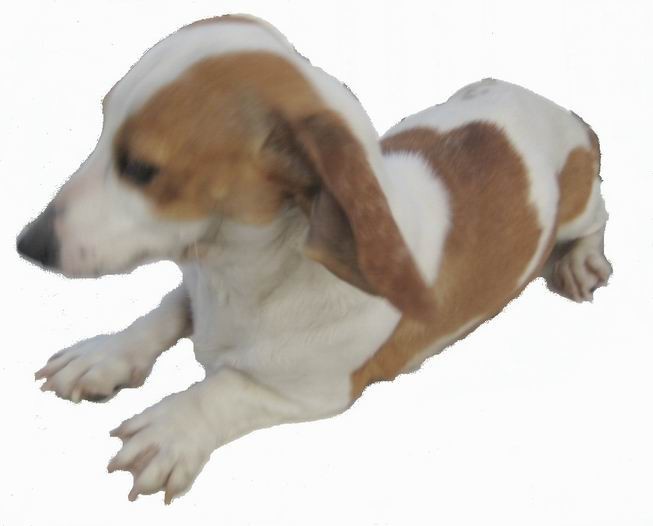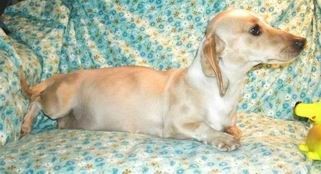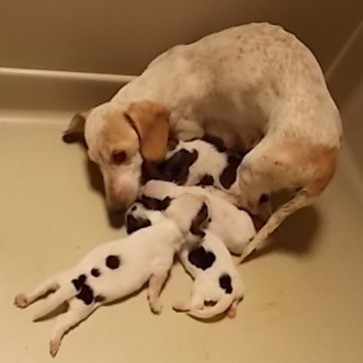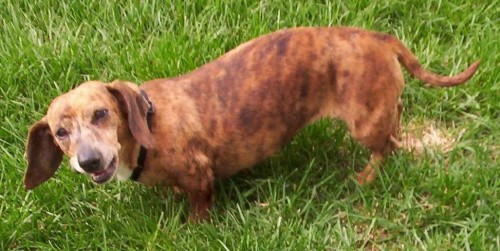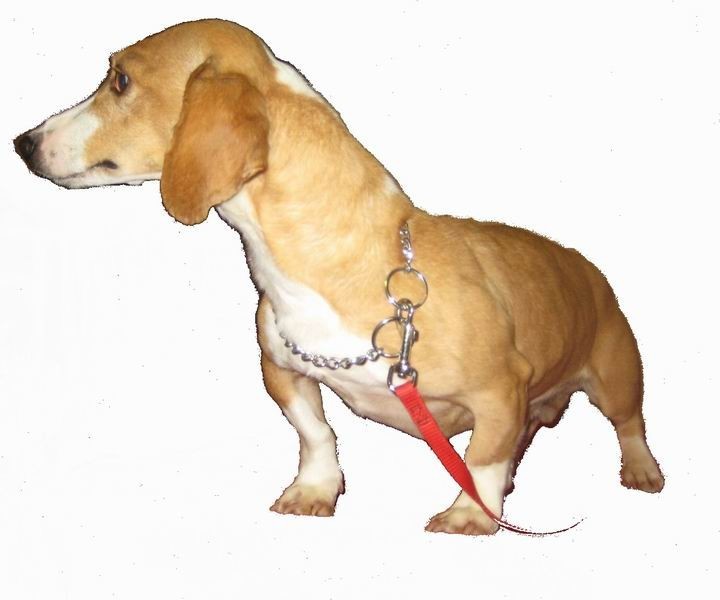 SOLD


Lesley K. & Co. decided they love me! I have a new Yorkie sister, too! I wonder if we speak the same language?

He looks pure-white now, but has very faint hints of creamy spots - Cayenne & Blizzard did the same thing in their first weeks.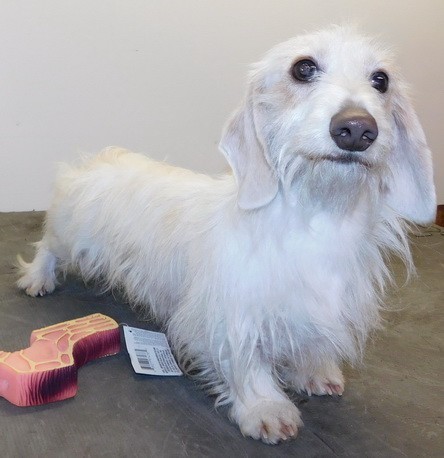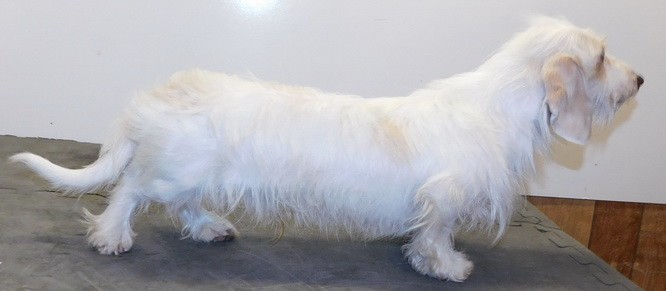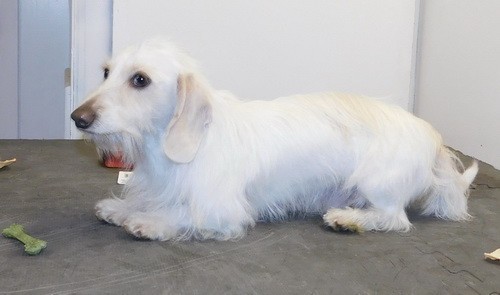 Blizzard at 16 months old!

SOLD


Cullen & Natasha are taking me home & and I will have a new brother - Baby's 5M!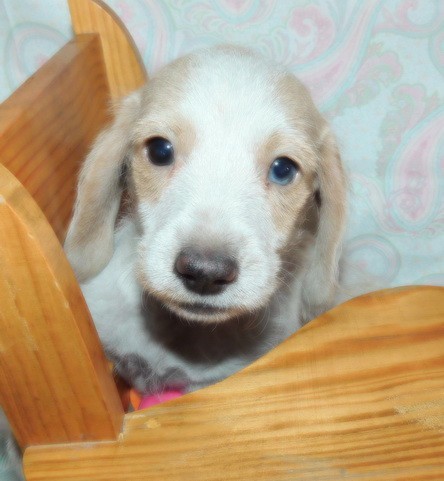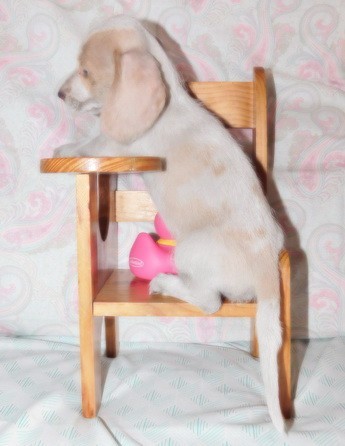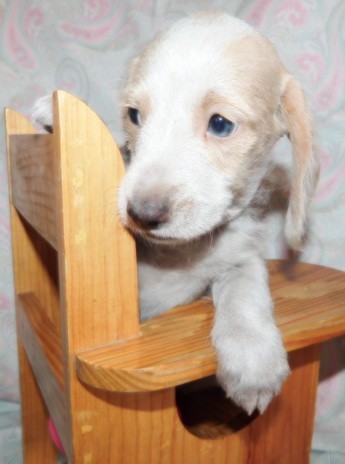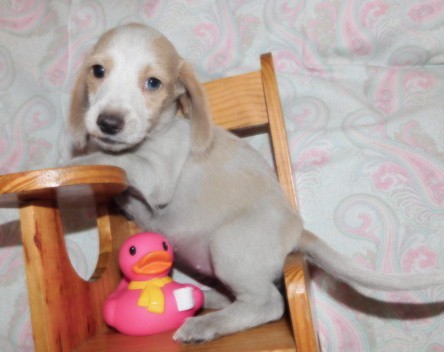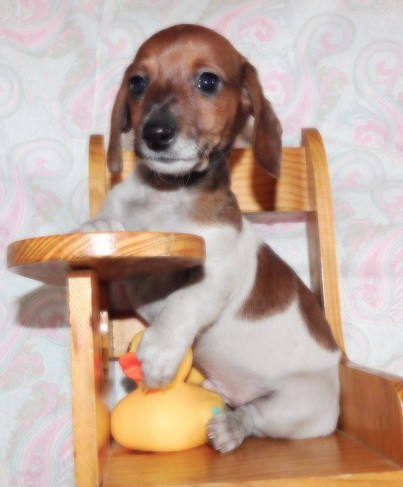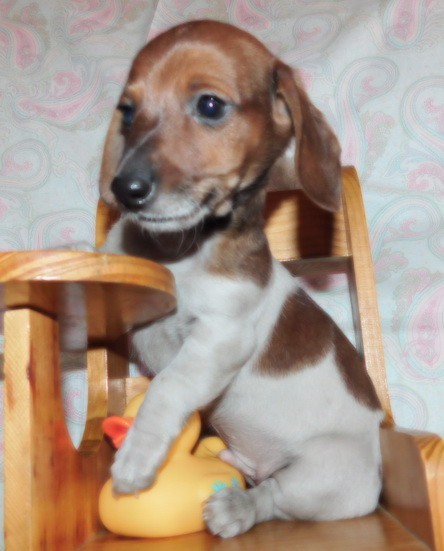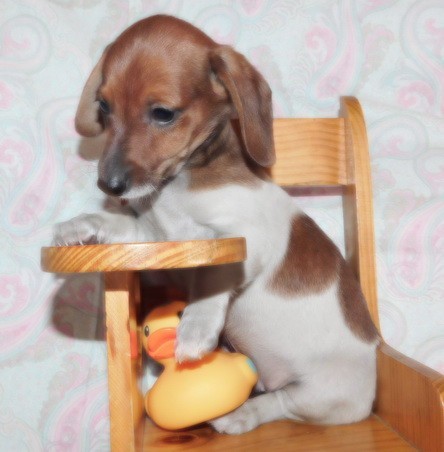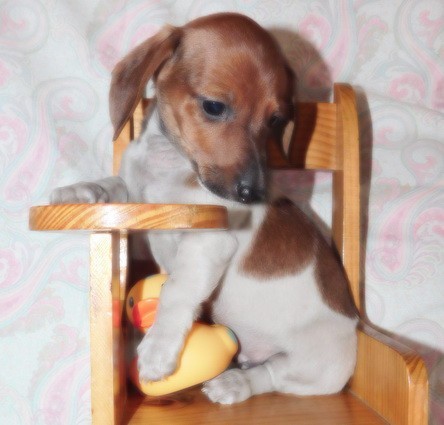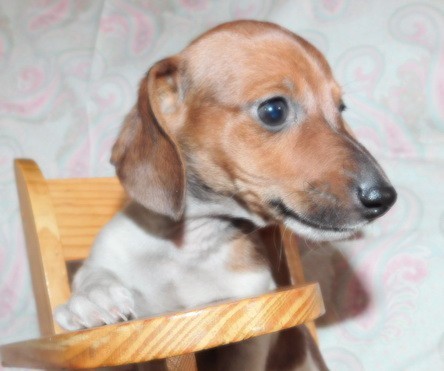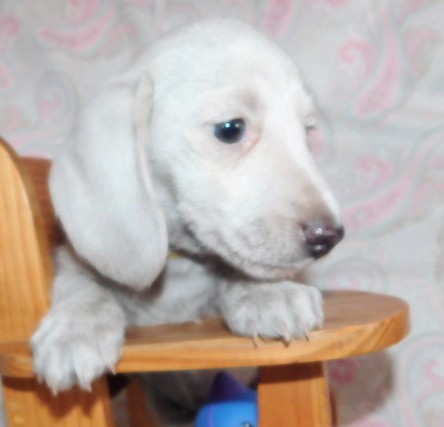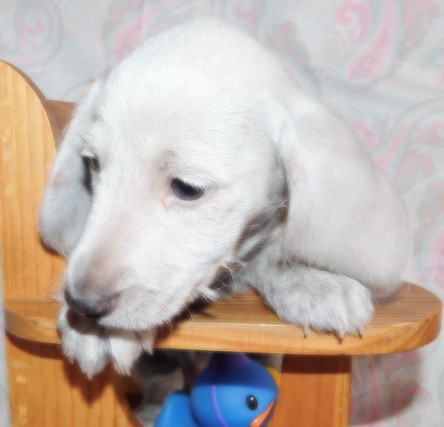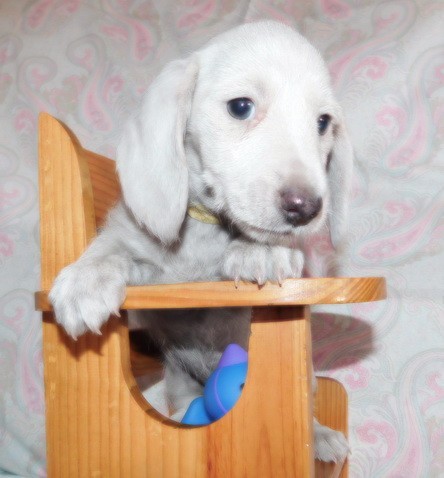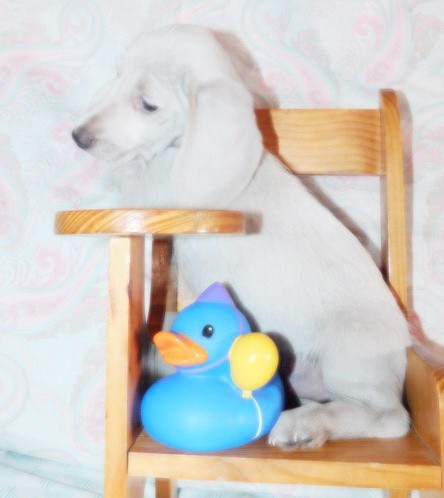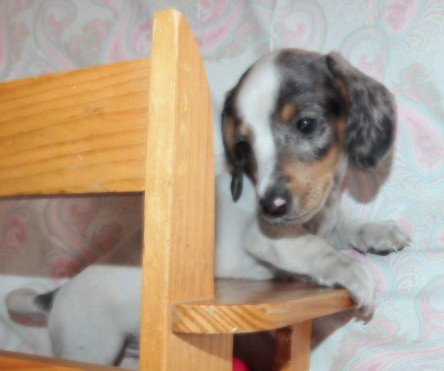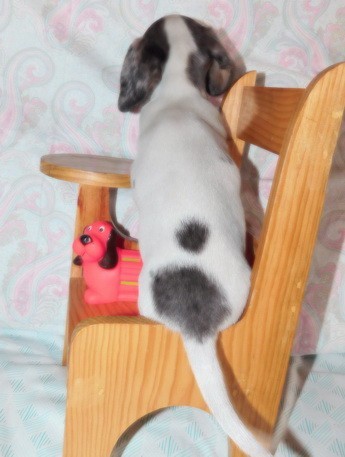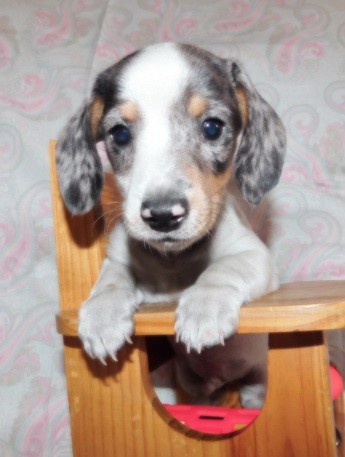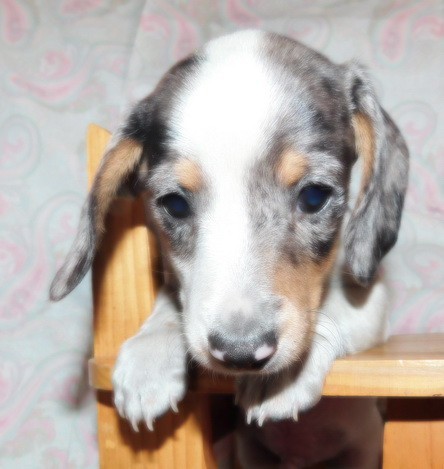 SOLD


I'm going home to LOVELAND - I like the sound of that name! - with Mark and Juliet.

SOLD


Shaness C. is taking me to Albuquerque, NM!