Champagne & Opie's pups
Flickennel - Colorado ​Dachshunds with ALTITUDE!
INTRODUCTION:



These pups were born February 6, 2017, and will be ready to go home on April 3rd. State law requires that they not go home ANY earlier.
If you cannot pick up your pup exactly on the 3rd, it can be held until you are able to get here - within a reasonable time, but NO pup goes home EARLY.

MOTHER:



This is Champagne's third litter. With her bloodlines we expect to see more incredibly beautiful puppies from her. She is a red faux-dilute (blush, light-red) longhair, the daughter of Taffy and Blue, carrying an intense mixture of ​​dilute genes from both sides of her family tree, capable of producing dilute reds, as well as blue and isabella when bred to the right male(s)! Champagne is a member of our illustrious Cash Clan, with a sweet and loving personality, and small size that carries over into small pups.

FATHER:



Opie is an American cream smoothcoat with an interesting personal record. He was nearly white when born, with just a pale wash of cream to hint of his future color, as well as a trace of black shading around his nose. His mother is pure black, and his father is a red brindle carrying cream, one gene for piebald, AND a trait known as "masking," which puts a "mask" of black over his face. It seems to be a dominant trait, as well, since Cupid gives it to many of his pups. Opie's light-red pups show a lot of pale highlights, creating some fascinating color patterns - just as fascinating as

he

is!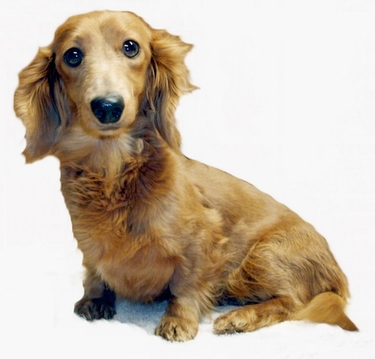 REMEMBER - THE ONLY WAY WE WILL RESERVE A PUP FOR YOU IS WITH YOUR PAID DEPOSIT, OR PAYMENT IN FULL. USE THE DROP-DOWN MENU ON THE PAYPAL BUTTON TO CHOOSE YOUR PAYMENT OPTION TODAY!


​It also works if you don't have a PayPal account, ​using a debit or credit card. If you change your mind, we will transfer your deposit to another available pup or adult of your choosing, or hold for a future litter, but we do not refund deposits.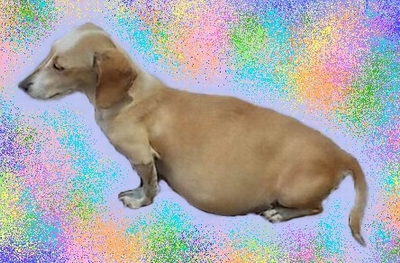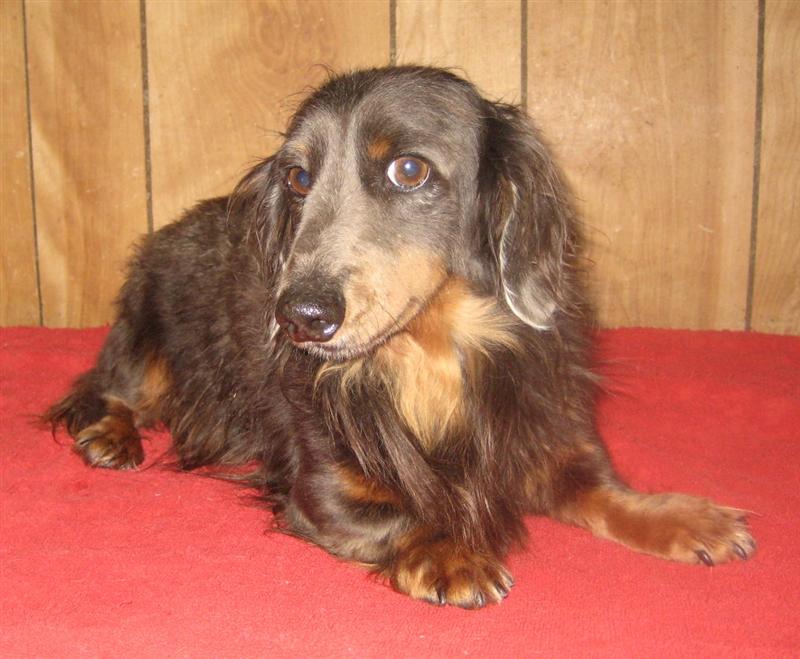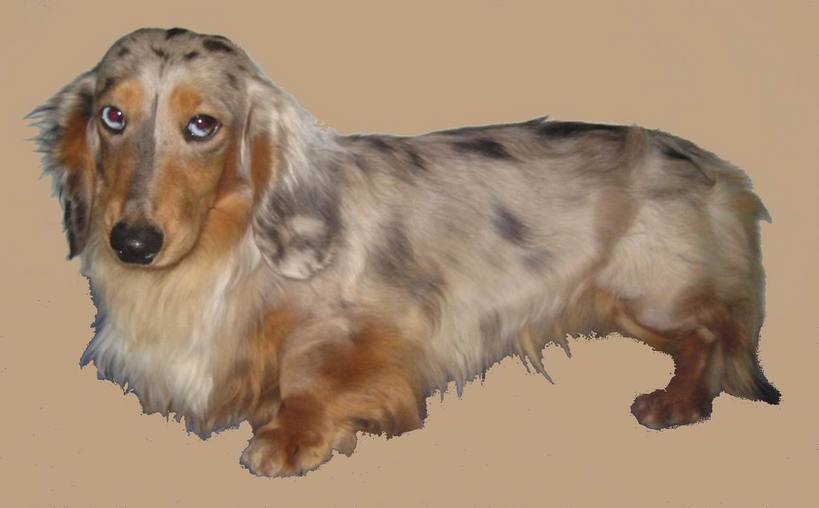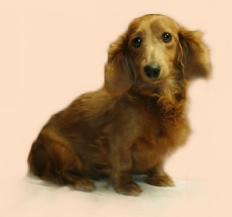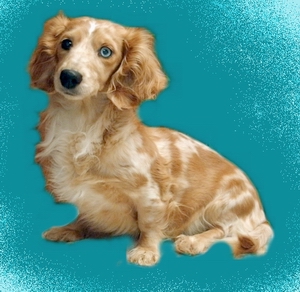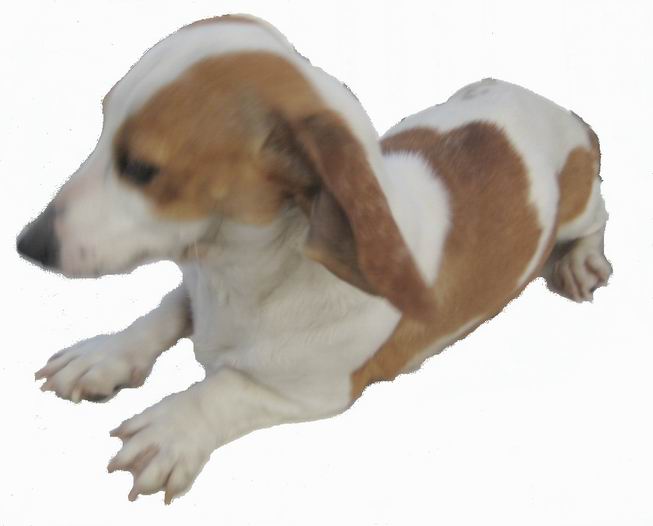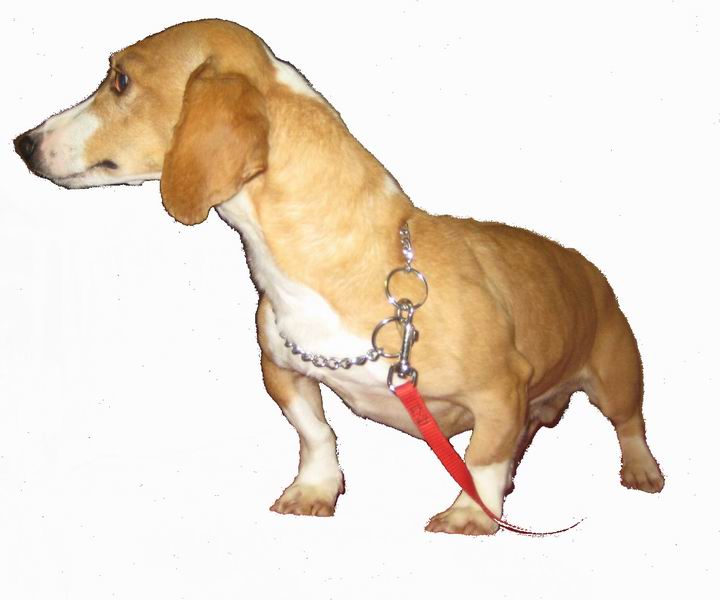 3M

light-red smooth w/white bib on chest - $700, plus $50 for full AKC registration, if desired.

Cupid

Oprah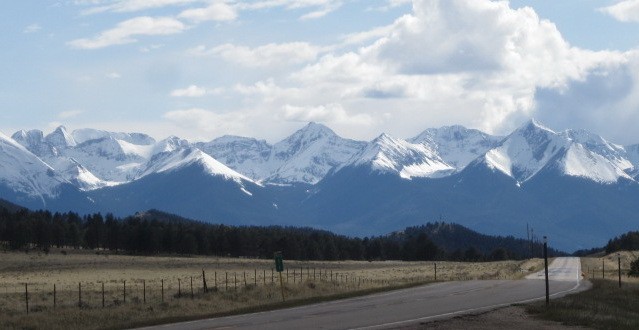 1F

solid black longhair - $800 + $50 for full AKC registration if desired.

2F

light-red smooth - $800 + $50 for full AKC registration if desired.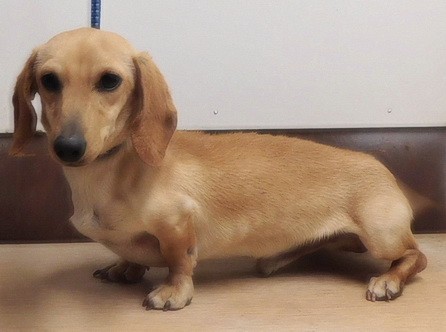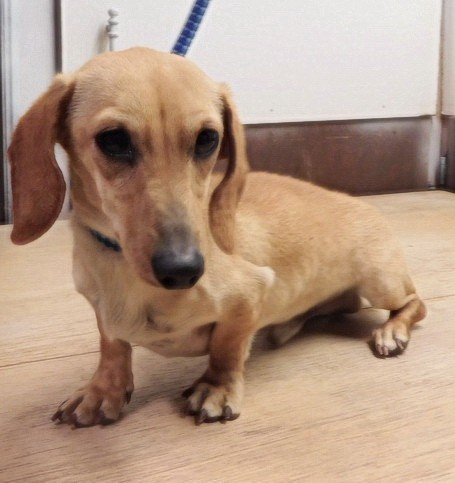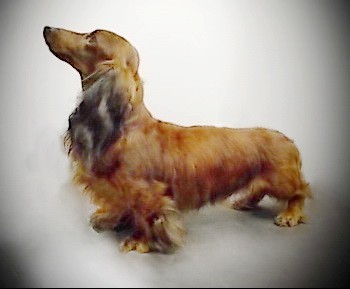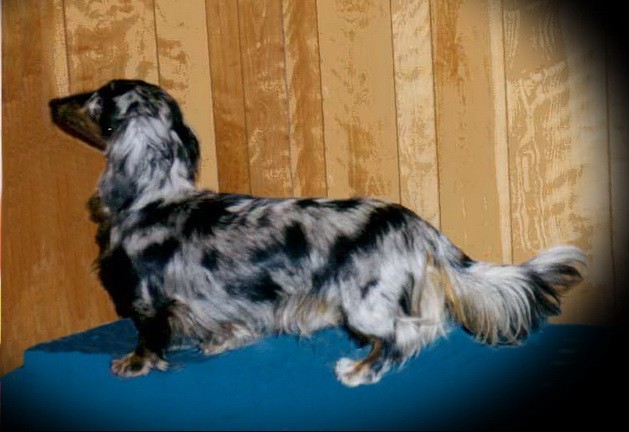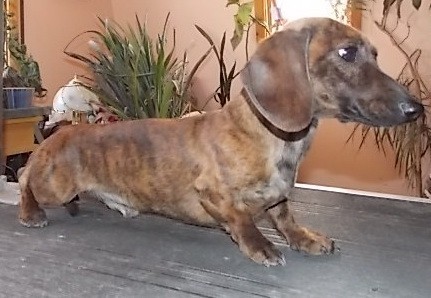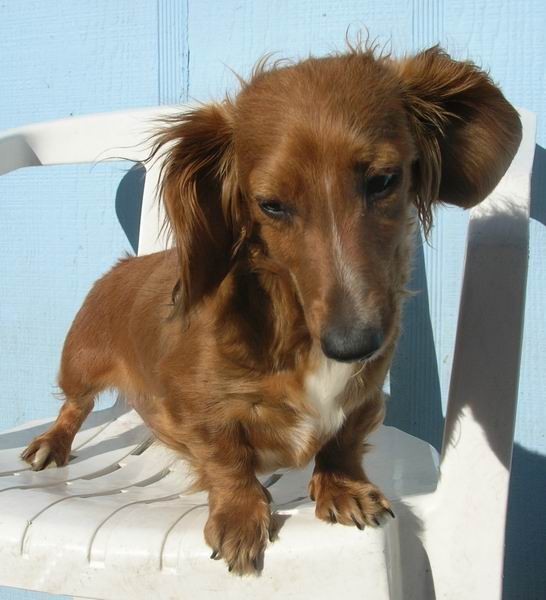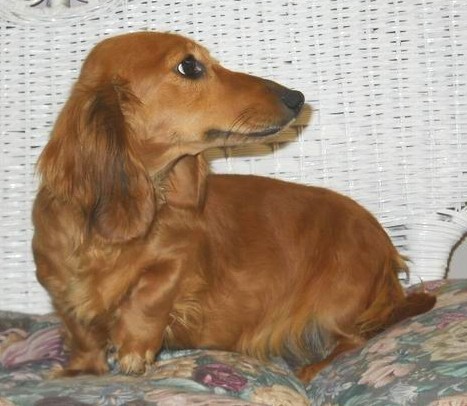 Mom's family tree

Dad's family tree

Sweet Pea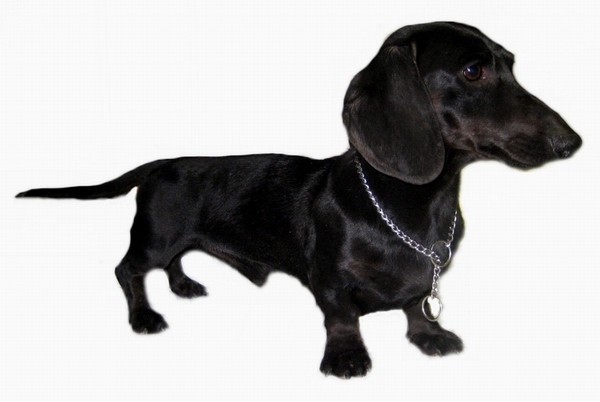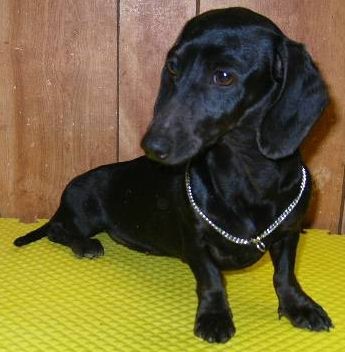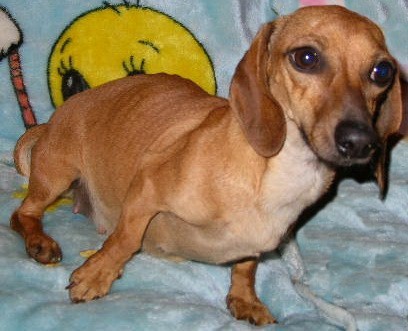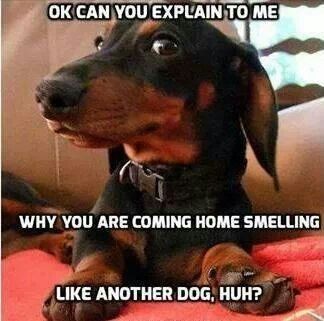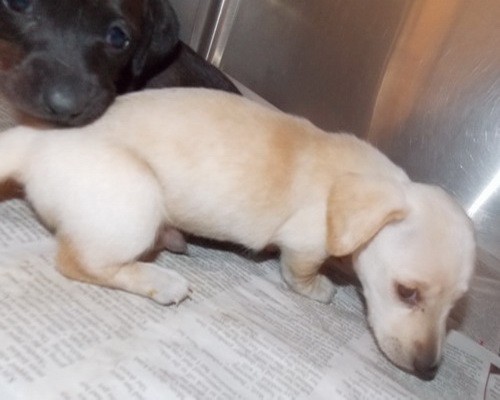 I've been sold and I'm going home to Aurora, CO with Heather N.!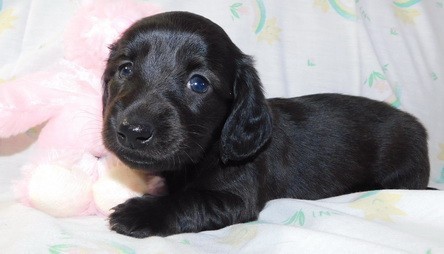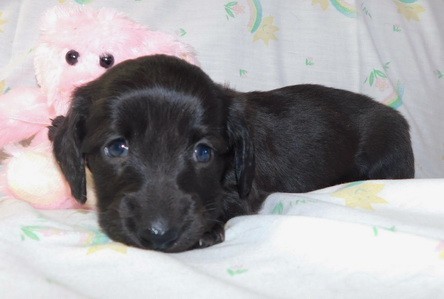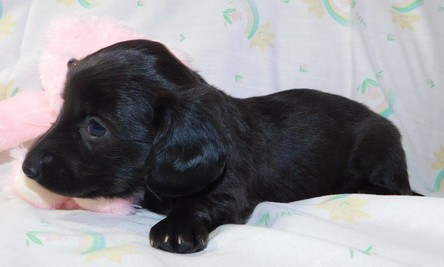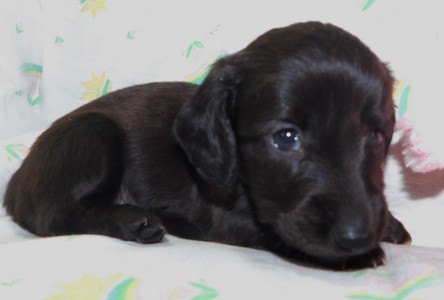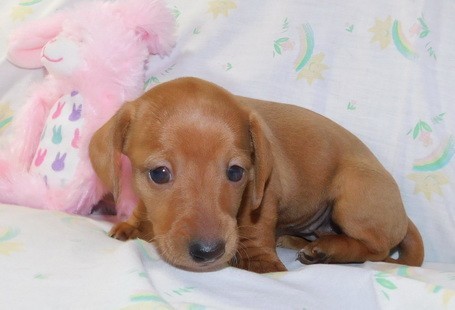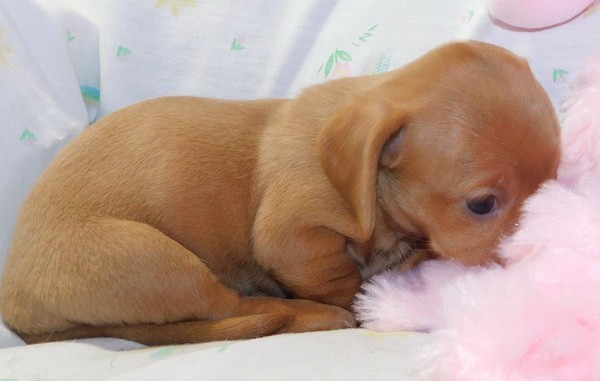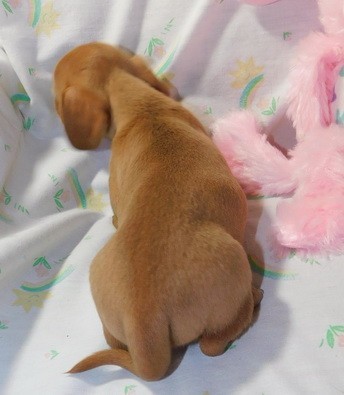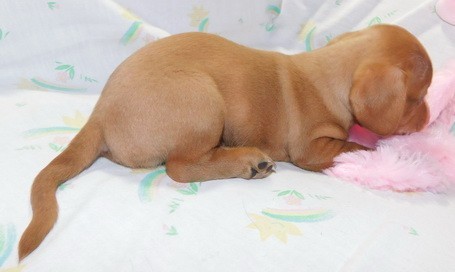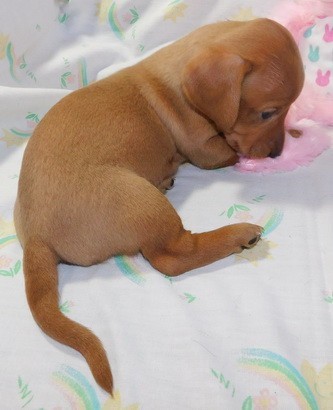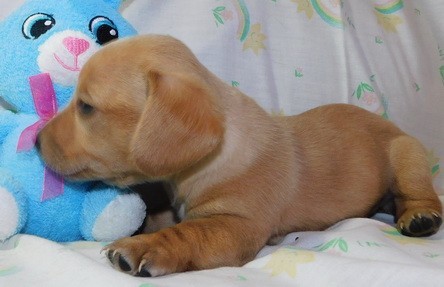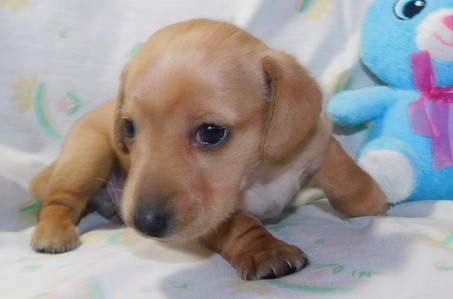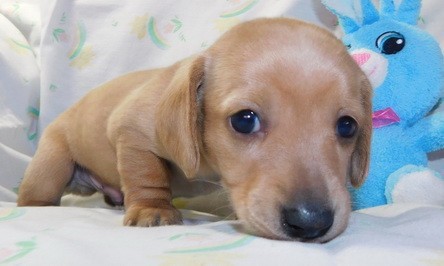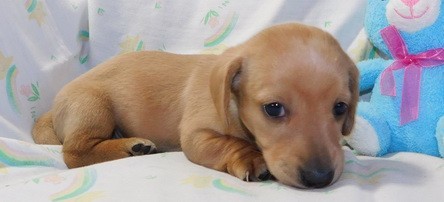 I have a new home with Maureen Q. of Colorado.

SOLD

I HAVE A NEW MOMMY AND DADDY!
Meri-Lyn and Vin are taking me home to Delta,