Isabelle & Rambo's pups
Flickennel - Colorado Dachshunds with

ALTITUDE!!!
INTRODUCTION:


We were born on March 2, 2017, and will be ready to go home with you on April 27th. We are LONGHAIRS and are quite attractive in our soft, muted colors!



MOTHER:


Isabelle's dynastic roots run right to the heart of Flickennel. She is a fawn-colored daughter of our renowned black & tan reverse-dapple Cash,

the King of the Kennel

, and chocolate Spot, parents to EIGHT of the finest young breeders we've kept, plus four more pups we placed with clients. In fact, Isabelle and her sisters, Flossy and Marble were from the last litter Cash and Spot produced. All three of them have made

wonderful

puppies! Isabelle's habit of making dapple puppies with non-dapple sires helps us conclude that she is indeed a "hidden" dapple - she's never shown any spots, or blue in her eyes!


​​​​FATHER:
Rambo's roots dig even deeper into Flickennel history, and through his maternal great-grandfather Ringo, he prances proudly in the pawprints of many, many champion miniature dachshunds, including back six generations behind Ringo to

Am Can Intl CH EJ's Top Gun MW ROMX

, the top producing wirehair of all time - sire of over 100 champions! No wonder our little chocolate furball makes such outstanding puppies, especially with our Cash Clan ladies! His sire was also the source of all of our solid-color black and chocolate dachshunds, thanks to Ringo's solid-black mother.

Be sure to check out the Pictorial Family Tree
below the pups' descriptions.

1F

- isabella & tan reverse-dapple longhair - $1000 + $50 for full AKC registration if desired.

2F

- isabella & tan longhair - $900 + $50 for full AKC registration if desired.

How to fold an origami dachshund!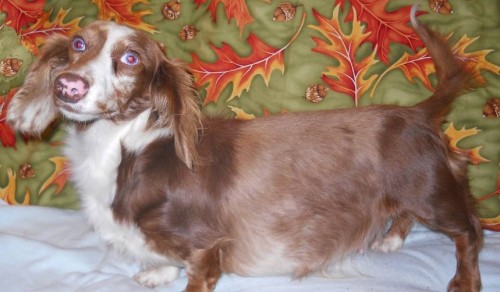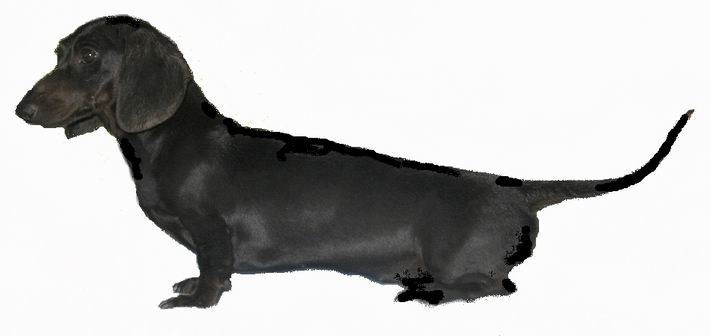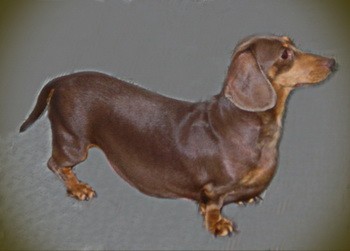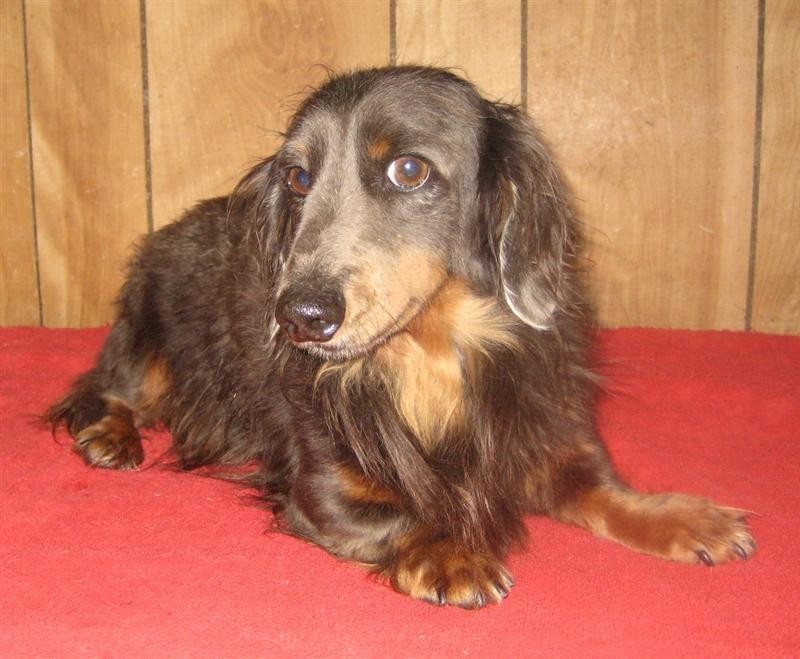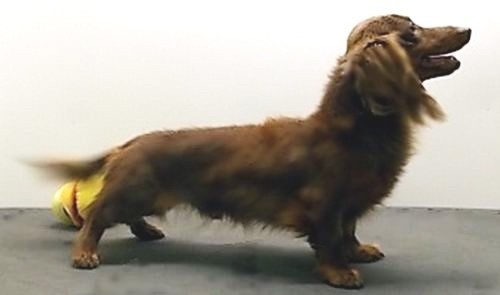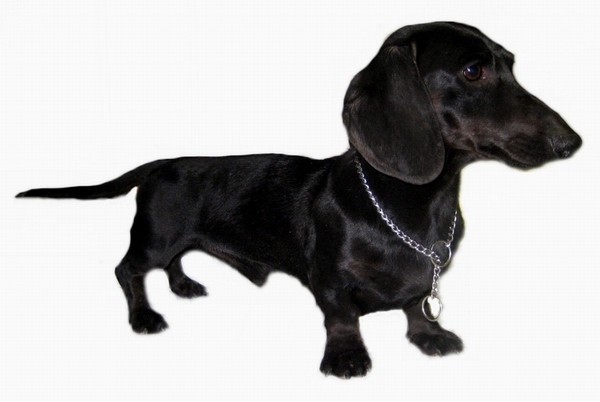 Dad's family tree

Mom's family tree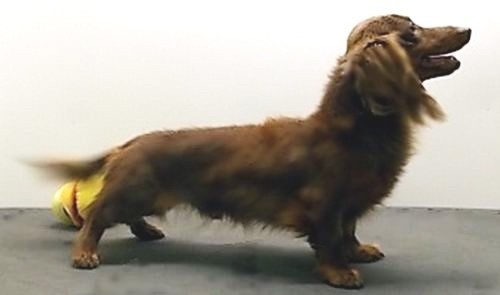 REMEMBER, ONLY YOUR DEPOSIT OR PAYMENT IN FULL WILL HOLD YOUR PUP FOR YOU.
YOU MAY CHANGE YOUR MIND AND TRANSFER THAT PAYMENT TO ANOTHER AVAILABLE PUP,
BUT WE DO NOT REFUND DEPOSITS.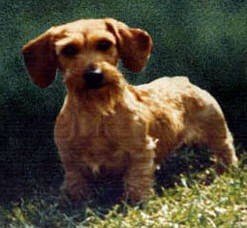 American-Canadian International Champion EJ's Top Gun MW ROMX

My new home is with Maureen Q. of Colorado.

The Old Farmhouse at MacKenzie-Childs, Aurora, NY, overlooking Cayuga Lake.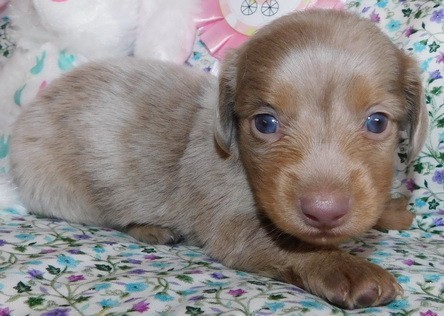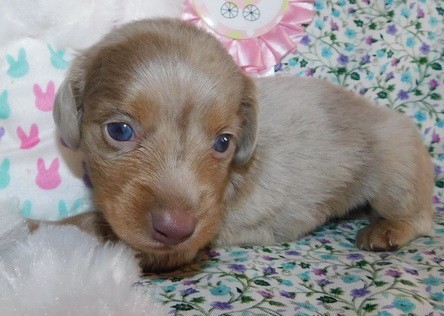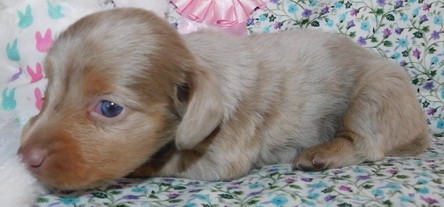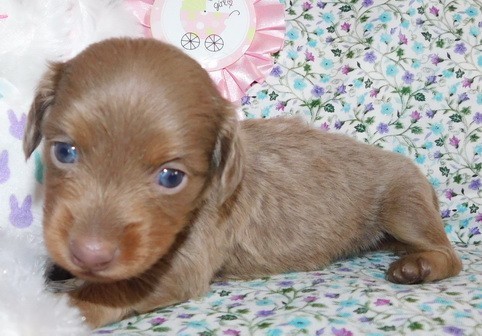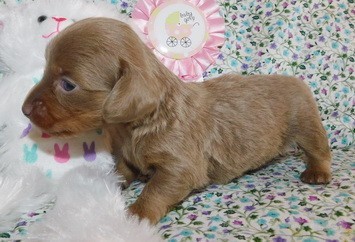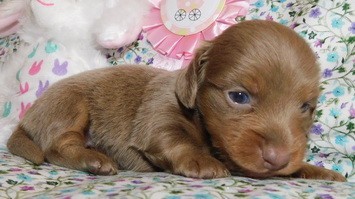 I am going to live in Las Cruces, New Mexico with Liz!