Ivy & Boston's pups
Flickennel - Colorado Dachshunds with Altitude!!!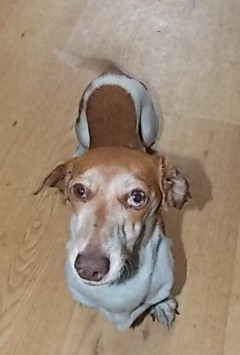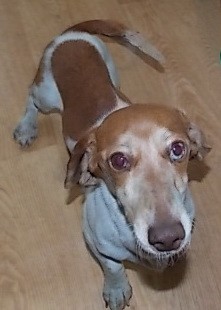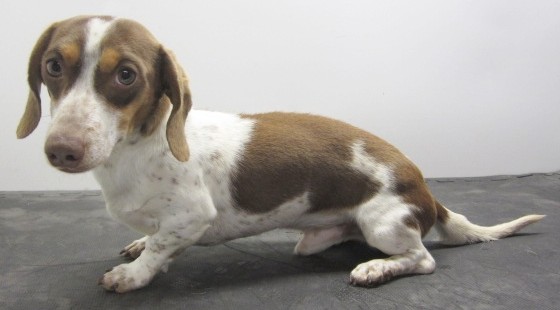 Double click here to edit this text.
INTRODUCTION:


This charming litter of piebald boys was born February 7, 2017, and were ready to snuggle in your arms for the trip home on April 4th! Number 2 is still available!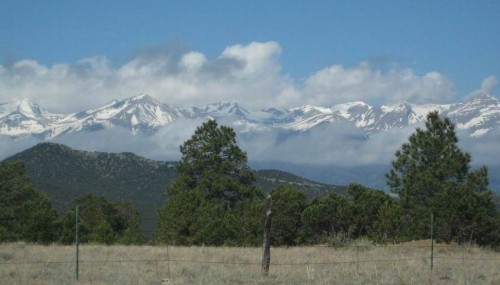 MOTHER:


Flicks Wild English Ivy came to us in 2015 along with her two brothers, Justin and Nick, from a breeder in Florida. Their father is a smooth light-red extreme-white piebald with lots of ticking and carrying longhair, while their mother is a blue & tan dapple extreme-white piebald soft-wirehair carrying longhair, and they both carry chocolate and dilute. Consequently, their three pups we got display all three coats - Ivy is the smooth, Justin is wirehair, and Nick is longhair - and they are also dapples!

This is Ivy's second litter and she has proven herself to be a wonderful little mother to her babies. The dilute gene she's carrying shows up in the blue and the light-red pups in this litter, because it takes both parents having the dilute gene in order to produce 2-dilute-gene (cream, blue or isabella) puppies. If the dog only has one dilute gene, it carries but is not dilute - like chocolate & cream Boston.

FATHER:


Flicks Boston Cream Pie is a smooth chocolate & cream piebald with some ticking and one dilute gene, who has been producing some very nice chocolate and piebald pups for us. He has deep roots in our Flickennel registry, all the way back to Tweenkie Cream Pie, Max and Randy, three of our top producers of wonderful cream, chocolate and isabella piebalds.

2M

chocolate-based (liver-nosed) red dapple piebald longhair. $700 + $50 for full AKC registration if desired.

PICTORIAL FAMILY TREE

Silas - no photo, red pie LH

Tweenkie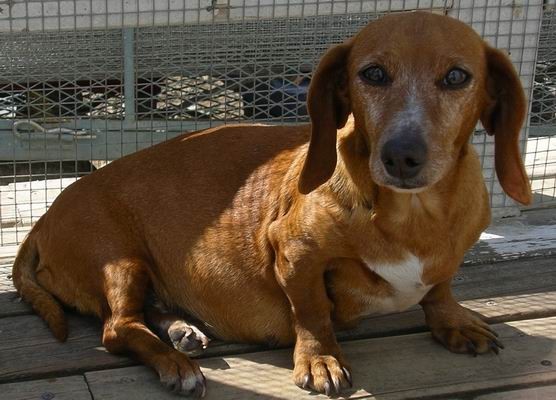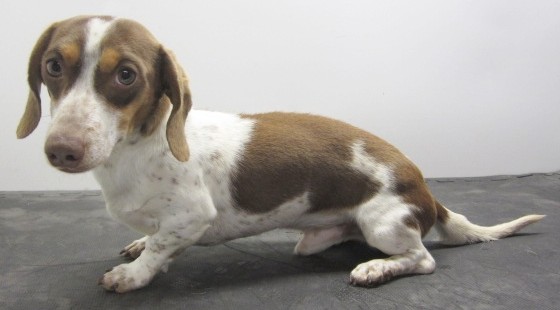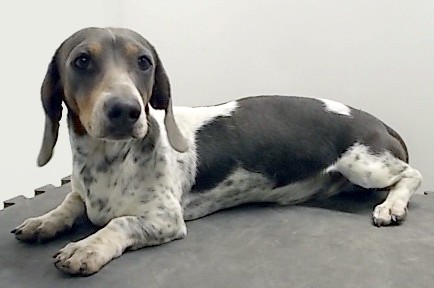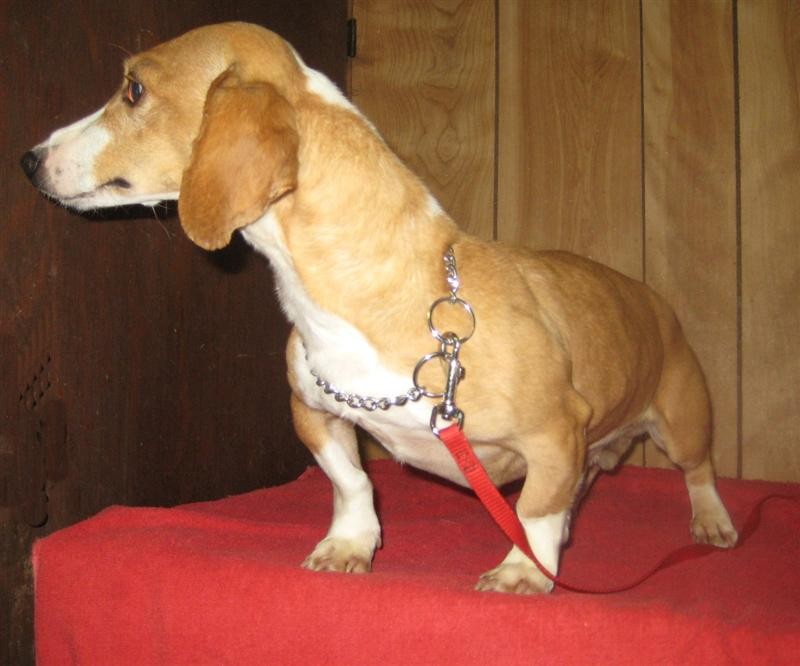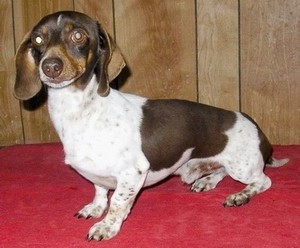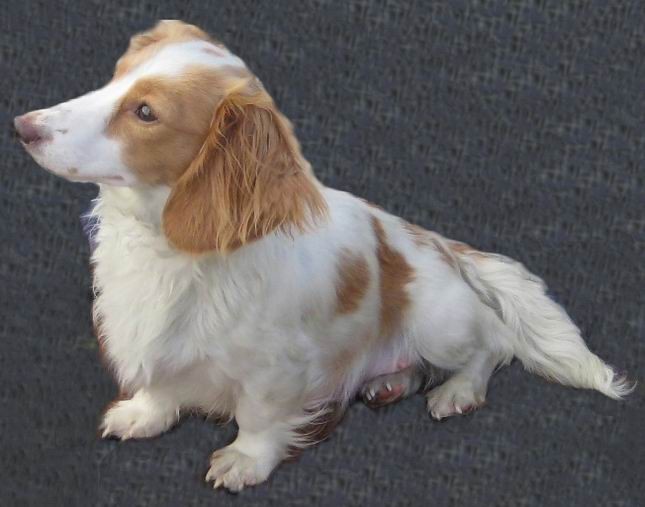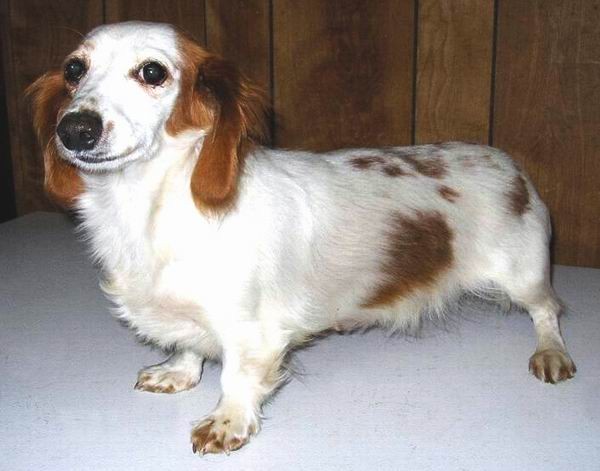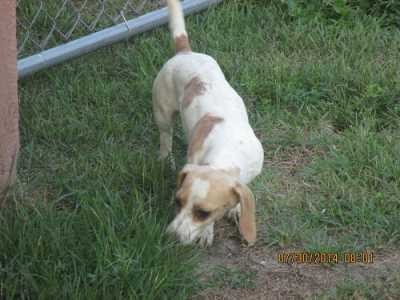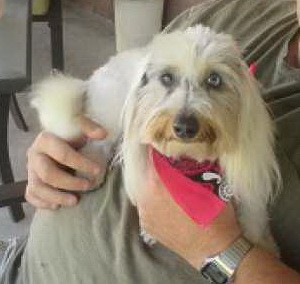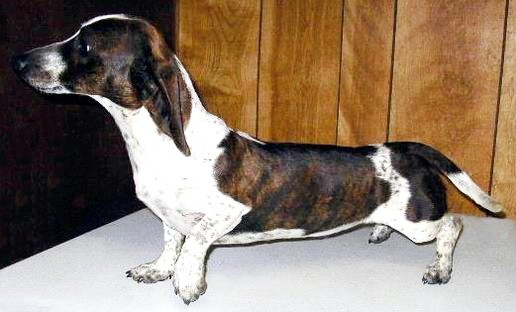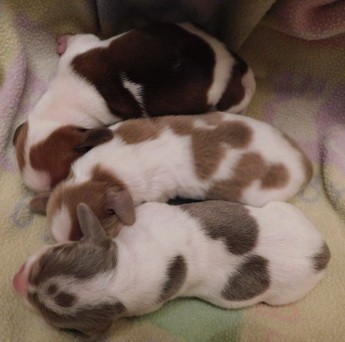 Mom's family tree


Dad's family tree

YOUR DEPOSIT (EITHER HALF DOWN OR PAYMENT IN FULL) HOLDS YOUR PUP UNTIL IT IS READY TO GO HOME. SHOULD YOU CHANGE YOUR MIND, YOUR PAYMENT WILL BE TRANSFERRED TO ANOTHER PUP, BUT WE DO NOT REFUND DEPOSITS.
1M

blue & tan piebald smooth-coat.
$800 + $50 for full AKC registration if desired.

3M

red piebald smooth-coat.
$700 + $50 for full AKC registration if desired.

Dam: Chocolate smooth piebald - no photo

Sire: Red smooth piebald - no photo

Sire: Isabella & tan piebald longhair - no photo

Dam: Blue & tan dapple piebald wirehair - no photo

SOLD


SHANNON B. WILL TAKE ME HOME WITH HER TO PUEBLO, COLORADO!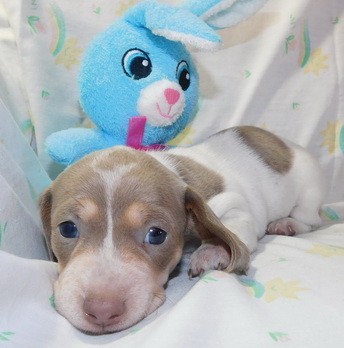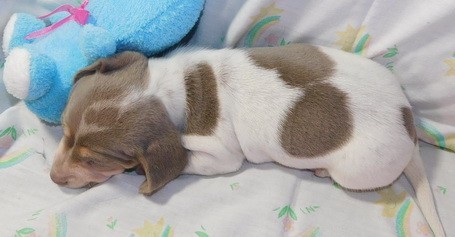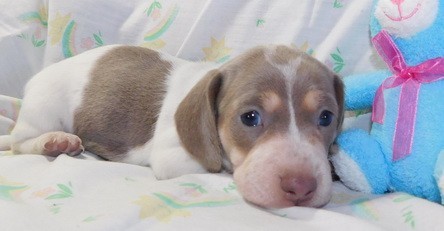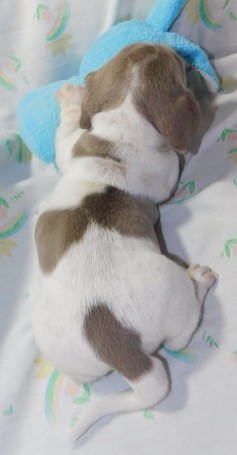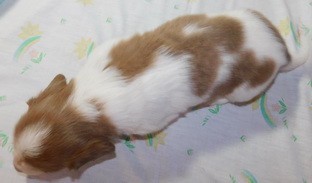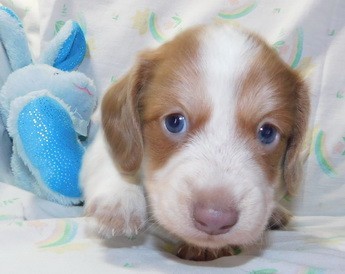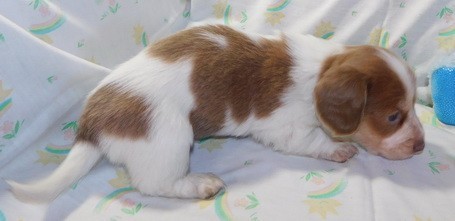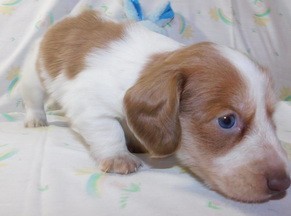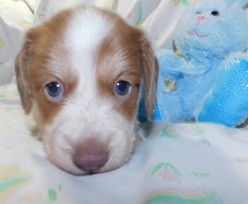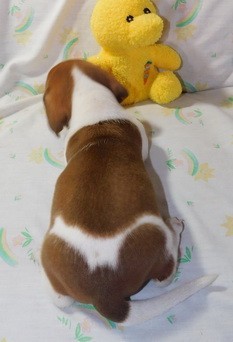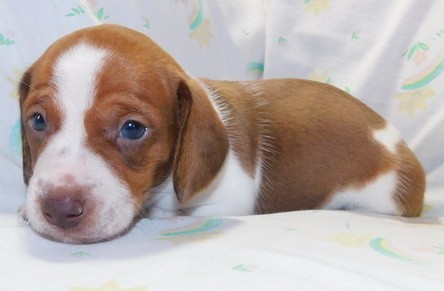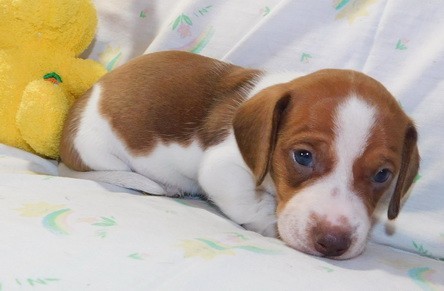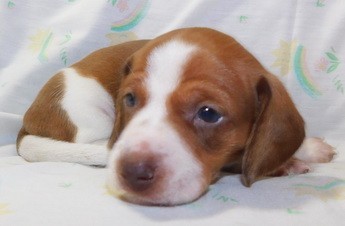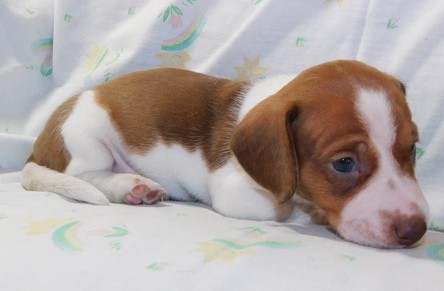 SOLD


Lori E. of Colorado Springs is taking me!

I have gone home to my forever home in time for Easter......I might get some eggs!

All Sold