Ki-Mera & Fudges's pups
Flickennel - Colorado Dachshunds with ALTITUDE!!!
INTRODUCTION:


These magnificent Cash Clan pups were born March 7, 2017, and will be ready to go home on May 2, no earlier. We won't know the coat types on these pups until they're about 3 weeks old, as Ki-Mera carries longhair in addition to her smooth coat.


MOTHER:


Ki-Mera is the spectacularly unique mottled-dapple black & red daughter of creamy-blonde Marilyn and chocolate-dapple Elvis. We've never seen a dachshund marked like Ki-Mera! She may very well be a chimera - the combination of fraternal twins in one body, bearing the DNA of both - she produces all three dachshund colors - red, black and chocolate! Her branch of the Cash Clan family tree is a bit stouter than the more miniature dogs, meaning Ki-Mera is a large "tweenie," well past the mini cut-off of 11 lbs. 15 oz. - she's closer to 20, and pure muscle! There's no "bad" size for dachshunds, but there's more of her to love than the majority of our dogs. With this many puppies in the litter, though, they should resemble their smaller father and stay mini or smaller tweenie.

FATHER:


Fudge is a charming chocolate & tan longhair with the same gentle and affectionate demeanor his wonderful little father, Dutch, had, and fur that is even more lush than Dutch's amazing coat - this is an OLD photo of him that doesn't show his true beauty! Fudge is just as sweet and good as his namesake candy, and his puppies are pure joy to their adoptive families.

1F

black & tan dapple, less black, longhair.
$800 +$50 for full AKC registration if desired.

2F

black & tan, smooth.
$800 + $50 for full AKC registration if desired.

4M

chocolate & tan
$700 + $50 for full AKC registration if desired.

5M

chocolate & tan dapple
$700 + $50 for full AKC registration if desired.

PICTORIAL FAMILY TREE

YOUR DEPOSIT (EITHER HALF DOWN OR PAYMENT IN FULL) HOLDS YOUR PUP UNTIL IT IS READY TO GO HOME. SHOULD YOU CHANGE YOUR MIND, YOUR PAYMENT WILL BE TRANSFERRED
TO ANOTHER AVAILABLE PUP, BUT WE DO NOT REFUND DEPOSITS.

3F

black & tan dapple, more black, smooth.
$800 + $50 for full registration if desired.

Mickey Blue-Eyes

G.T.

1F
TAKEN


2F
TAKEN

3F
TAKEN


4M
TAKEN

5M TAKEN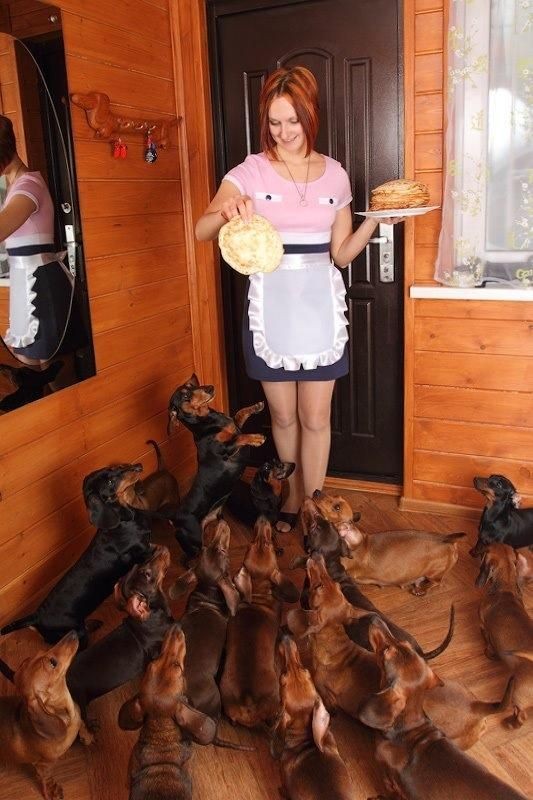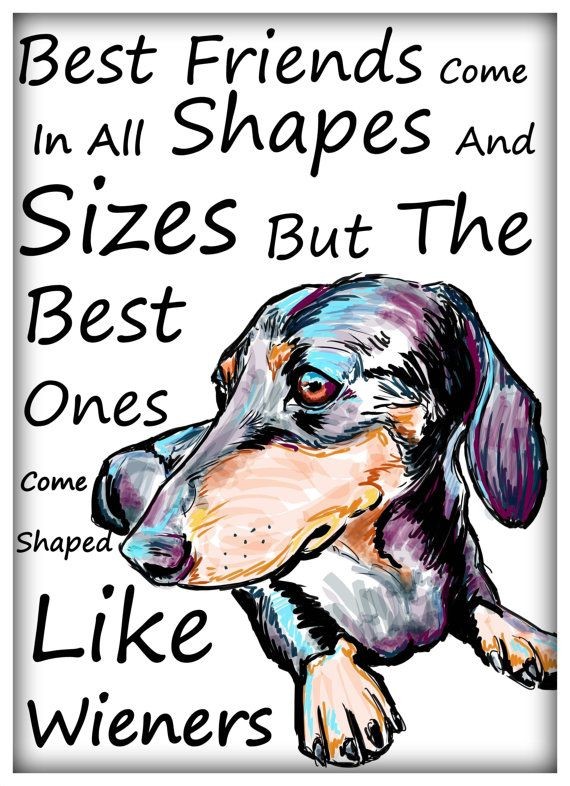 DON'T FEED STRAY DACHSHUNDS OR THIS MAY HAPPEN!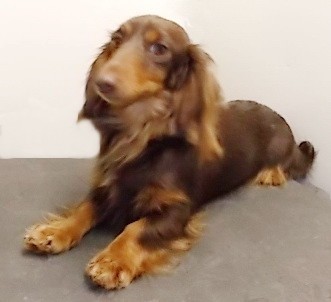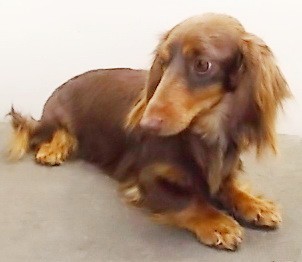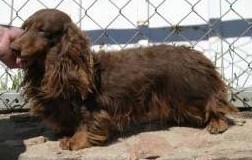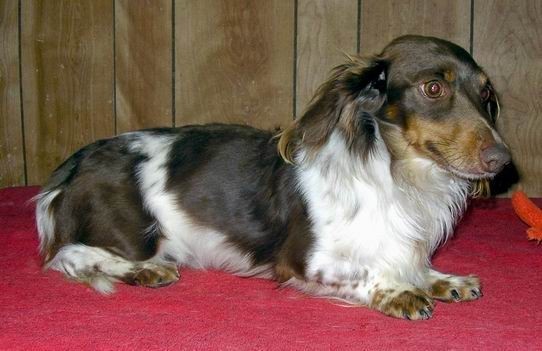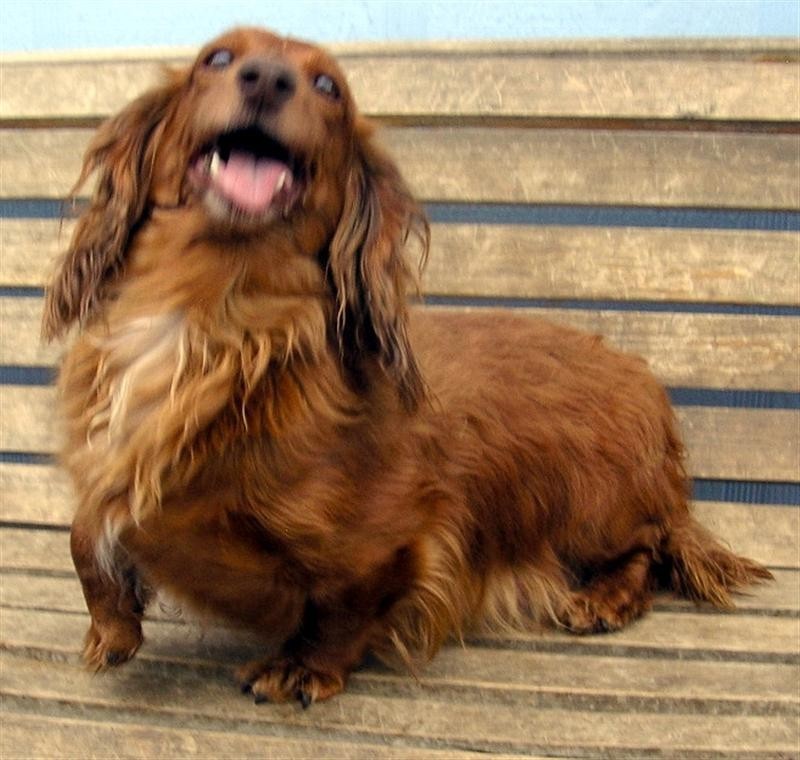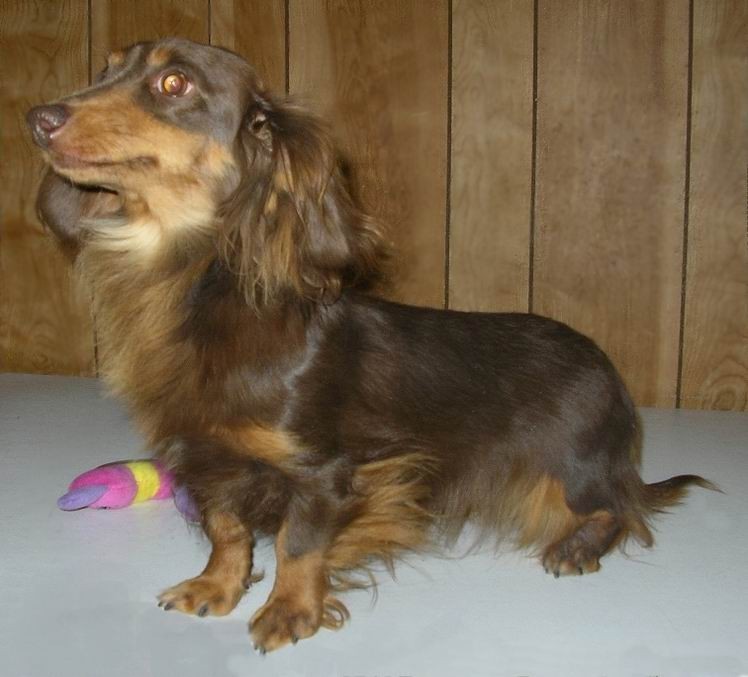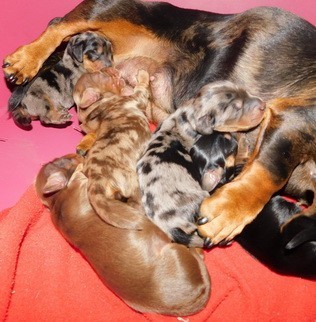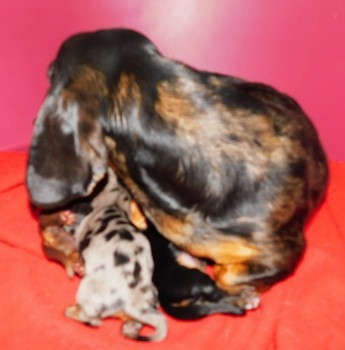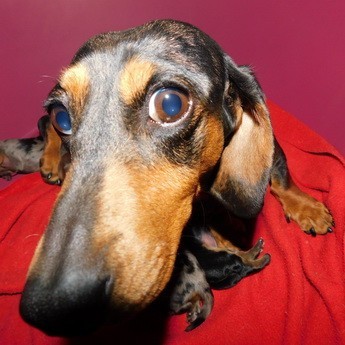 "Whuddayu lookin' at, HUH?! GO! AWAY! PUPPIES? No puppies HERE!"

Pay Day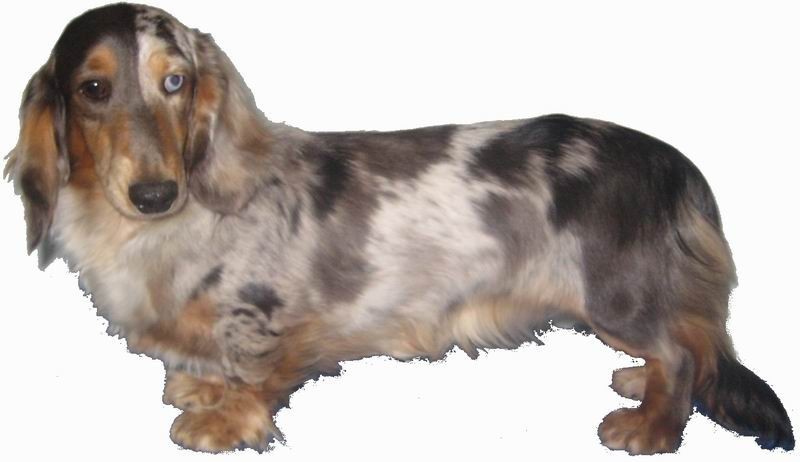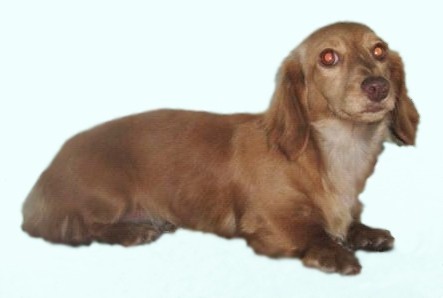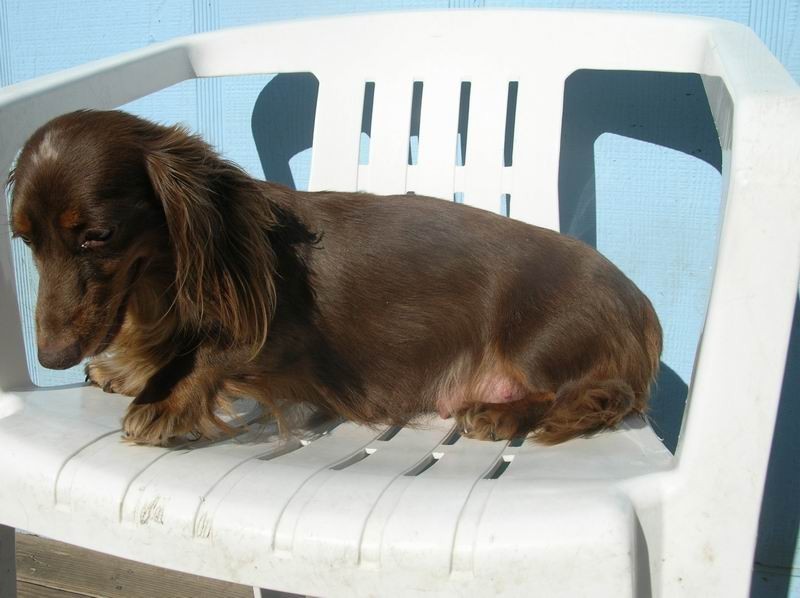 Mother's family tree

Father's family tree

Pay Day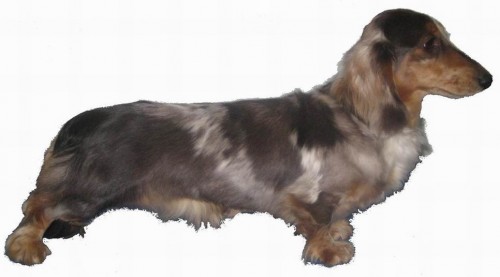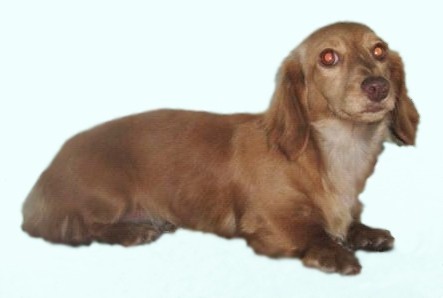 SOLD
Meagan H. adopted me the day after I was born!
SOLD
Yashira G. wants a longhair dapple - that's me!
SOLD


Natasha W. of Littleton, CO is taking me!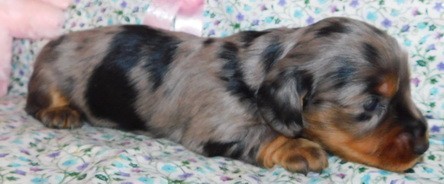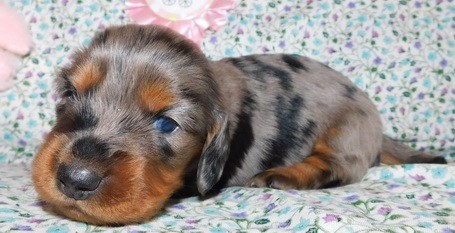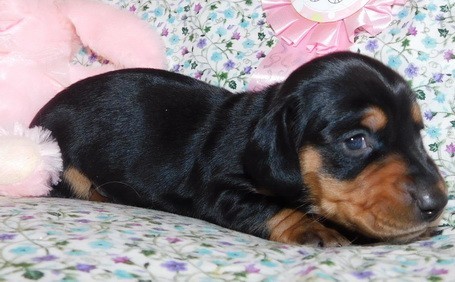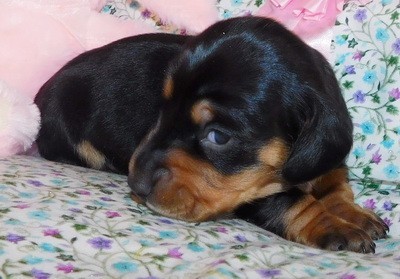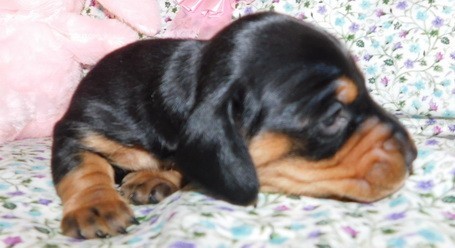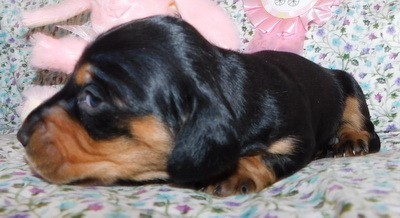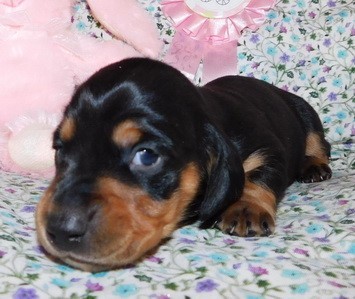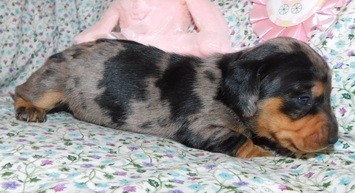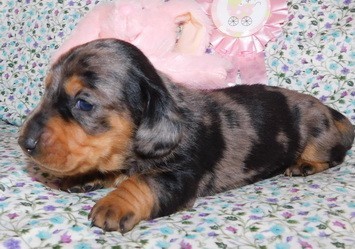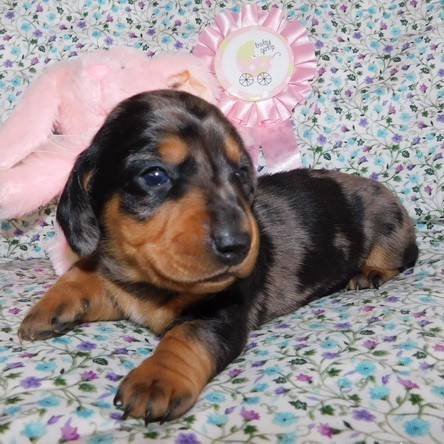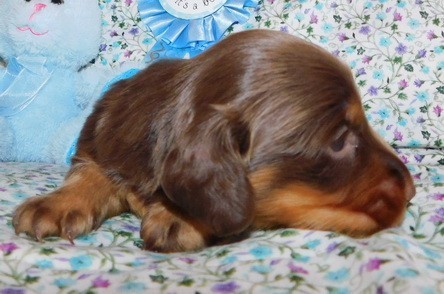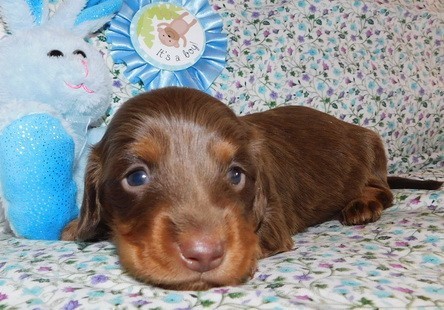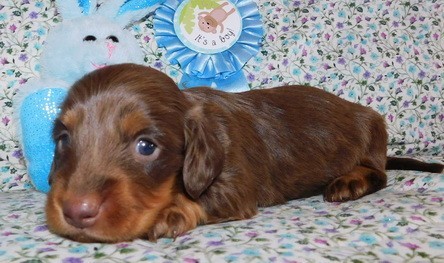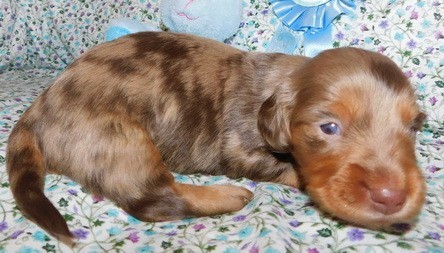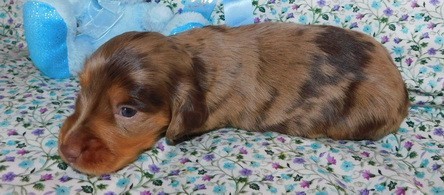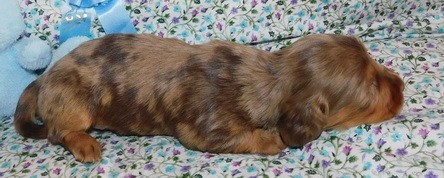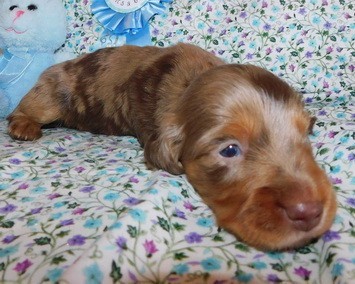 On Hold for Miranda B.

On Hold for Miranda B.