"HEY, YOU!"
NAME THAT PUP!
Now that you have your puppy picked out, the big question is - "WHAT SHALL WE NAME IT?!" Choosing the name by which you will call this adorable little baby for the rest of its life is a responsibility that should not be taken lightly.

Consider this true story. A family was given a fluffy little white pup and was told she would "stay small." After watching the way the cute, fuzzy baby watered the floor everywhere she went, they named her Piddles. However, Piddles turned out to be an enormous Great Pyrenees, strapped with a name more appropriate for a tiny poodle or a Shih Tzu.

So, before you "christen" your new pup with an embarrassing name, or one that's long and complicated, consider how you would sound, standing in your front yard, hollering it out across the neighborhood, or at the dog park.

There are loads of websites and books that list male and female names for puppies, but here are the top 20 in both categories, according to one website:

Male Names

:

1. Max
2. Jake
3. Buddy
4. Bailey
5. Sam
6. Rocky
7. Buster
8. Casey
9. Cody
10. Duke
11. Charlie
12. Jack
13. Harley
14. Rusty
15. Toby
16. Murphy
17. Shelby
18. Sparky
19. Barney
20. Winston


Female Names

:

1. Maggie
2. Molly
3. Lady
4. Sadie
5. Lucy
6. Daisy
7. Ginger
8. Abby
9. Sasha
10. Sandy
11. Dakota
12. Katie
13. Annie
14. Chelsea
15. Princess
16. Missy
17. Sophie
18. Bo
19. Coco
20. Tasha



Of course, if you have bought your pup from FlicKennel, it's a miniature dachshund and that's a German breed. You might want a good German name, but perhaps you don't know any. Thankfully, there are websites which list names in assorted languages appropriate for the breed of your dog. Here are a few of the German lists:

www.fundognames.com/german-dog-names.html - listed alphabetically, gives meaning and gender. GOOD!

http://www.geocities.com/dog_names/name_your_dog_german.html - few names, but some different ones than the really comprehensive first list.

http://www.petnamesworld.com/german-dog-names.html - another really comprehensive list you can sort by nationality, gender, even appropriateness for the type of animal you're naming!

http://www.cat-dog-names.com/german-dog-names.html - similar to the second list, but larger. No gender differentiation.

http://www.dog-names-and-more.com/German-Dog-Names.html - a few different ones than listed above. No gender sorting.

http://www.dognameswoof.com - this one not only has lists from which to choose a name, but also allows you to submit pictures of your dog, its name, and a story about how and where you got the dog - brag on your pup!

You can also sort by Small Dog Names, or Funny Dog Names, Silly Dog Names, and a host of other categories entirely up to you, the new owner. There are numerous clickable lists on most of the above sites.

Happy name-hunting!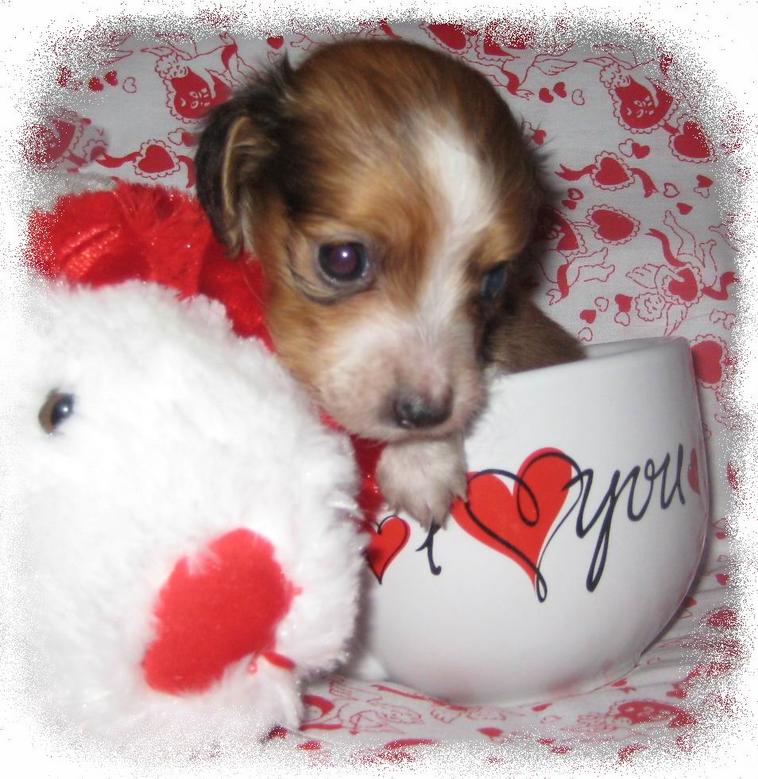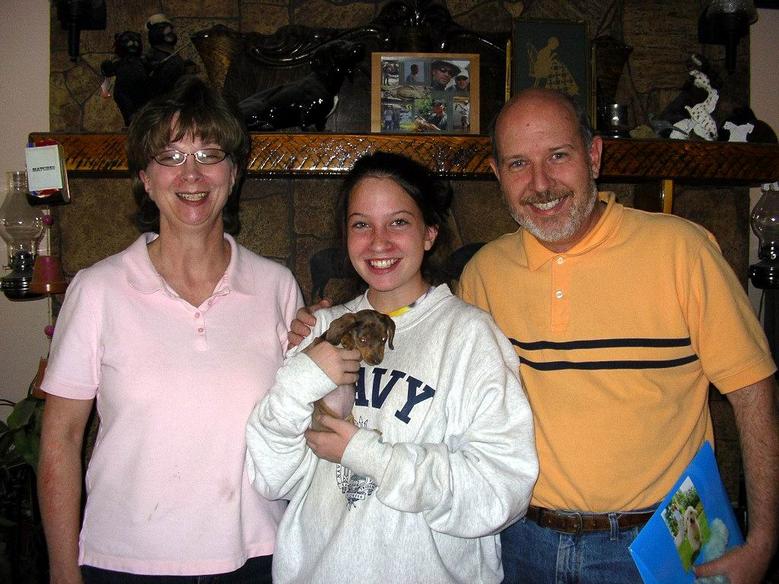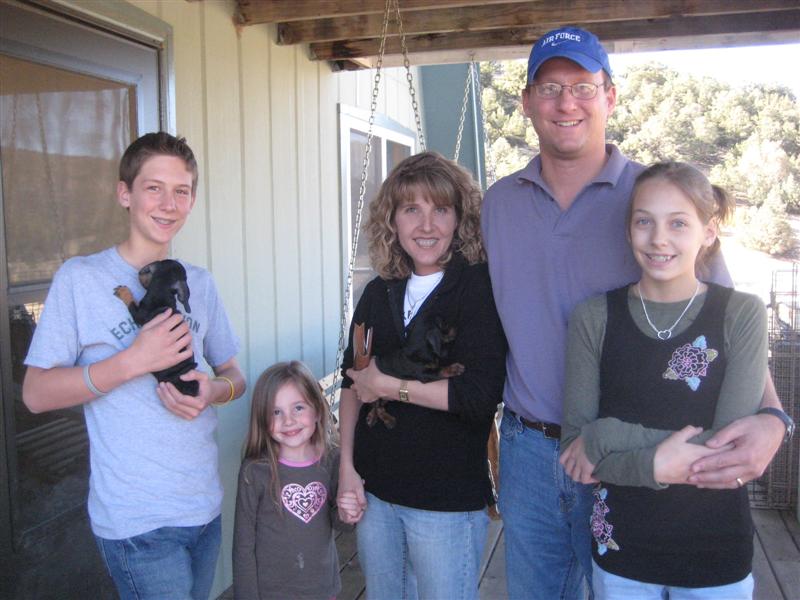 Double dilemma - this happy family had to choose TWO names for their new Flickennel puppies!