OPRAH & CUPID'S PUP
Flickennel - Colorado Dachshunds with
ALTITUDE!!!
INTRODUCTION:


This lovely pup was born March 11, 2017, and will be ready for departure on May 6th, but no earlier.



​​​MOTHER:


Oprah is the solid-black smooth daughter of golden-red Petunia and jet-black Ringo, he being the original source of all of our solid-color dachshunds - solid black, and solid chocolate, with no tan points. We've kept a few of them for breeders, including Oprah and her black sister, Whoopi, as well as Bosco, a chocolate son of Dora, and Tootsie Roll, a solid-chocolate wirehair. To track the piebald markings in this pup, we go back up Petunia's pedigree... her mom was Sweet Pea, a red & white carrying piebald, who was out of Tigger and Randy - and Randy was an American cream tuxedo piebald.



BE SURE TO SCROLL DOWN PAST THE PUPPIES TO SEE THE PICTORIAL FAMILY TREE OF THIS LITTER!



​​​​​​​

FATHER:


Cupid is a smooth "masked" red brindle carrying piebald and cream from his own relationship to Randy, which you can see in the Pictorial Family Tree, below the puppies' descriptions.

1F

solid black (no tan points), with white on chest and rear toes. $800 + $50 for full AKC registration if desired.

Sweet Pea

Levi, taking Best of Winners at his first dog show!

Oprah

Aspen

Tiger Lily

Tex

Tweenkie

CH Cedar Hills Pokey Poke-Along MW (wirehair)

taking Best of Breed and Best of Winners, to become a new champion!



Cedar Hills Shadows Black Rose MS (smooth, solid black)
[no photo]

CH Cedar Hills Shades Of Hagar MW,

Best of Breed and a new champion



Am/Can CH Handsome Hagar Of Cedar Hills MW being shown toward

his

championship

CH Cedar Hills Silver Shadow,

achieving his championship with a Best of Winners - he was a smooth black & tan dapple, and the smooth in this line overwhelmed all the wire in the sire's line, when it came to smooth Ringo. Wire is supposed to be THE most dominant coat, too! Ringo only produced smooth pups, except one beautiful wirehair with a WH mother - NO longhairs. Ringo also produced 27 SOLID-color pups with the solid-color gene inherited from his solid-black mother, Black Rose.



In the world of dog pedigrees, a dog that has earned its championship has its name written in red. Ringo has lots of red on both sides of his pedigree! These are the only pics we have of his ancestors - none of the females.

3 generations behind Handsome Hagar was

Am Can Int CH EJ's Top Gun MW ROMX

,
the top-producing wirehair of all time, sire of over 100 champions!
With bloodlines like this, how can we produce anything BUT wonderful dachshunds?!
Handy Buffy Cream

Cupid


Sweet Pea

Randy

YOUR DEPOSIT, OR PRE-PAYMENT IN FULL, WILL RESERVE YOUR PUP FOR YOU. SHOULD YOU CHANGE YOUR MIND, YOU MAY SWITCH YOUR PRE-PAYMENT TO ANOTHER OF OUR PUPS, BUT WE DO NOT REFUND DEPOSITS.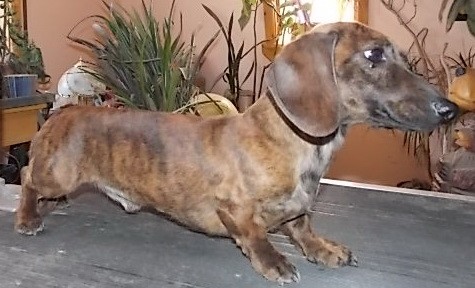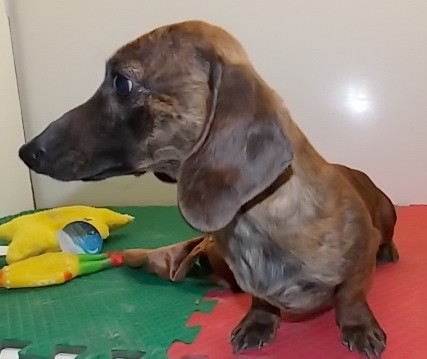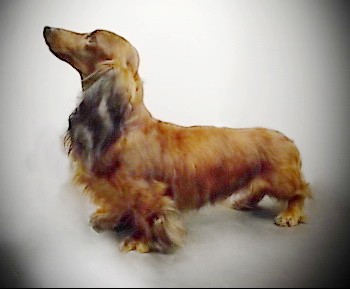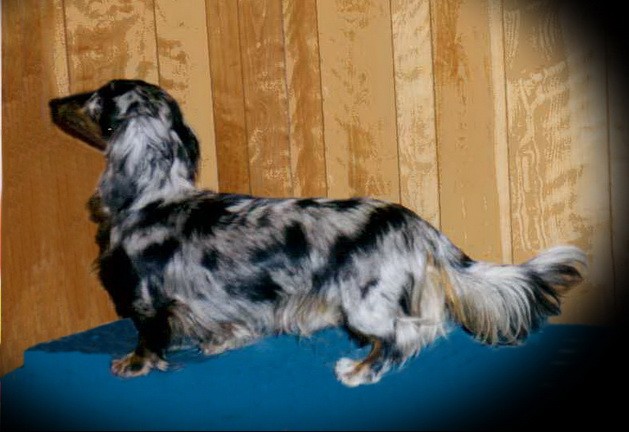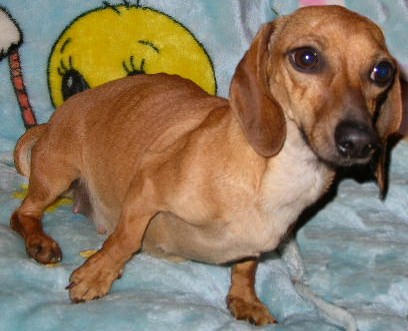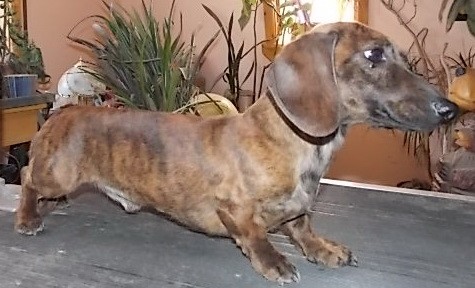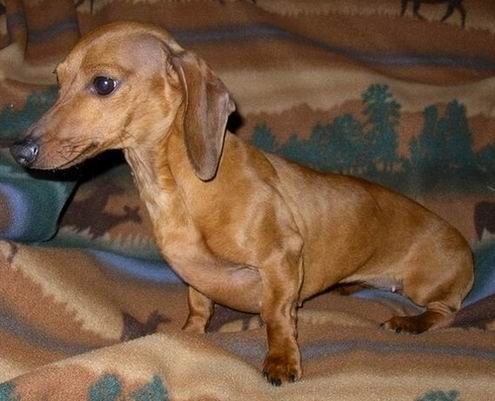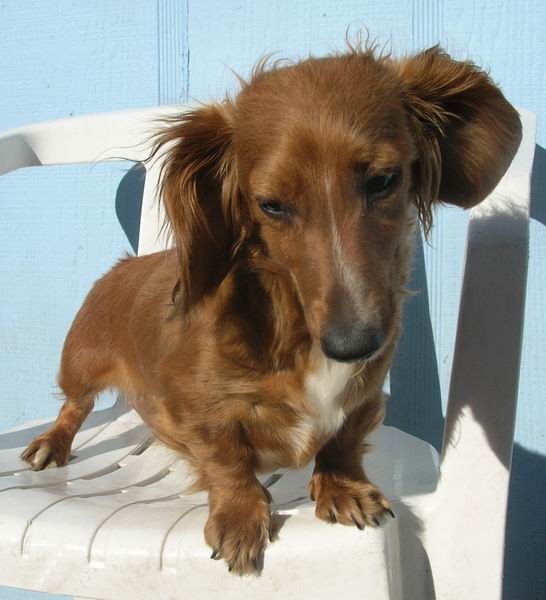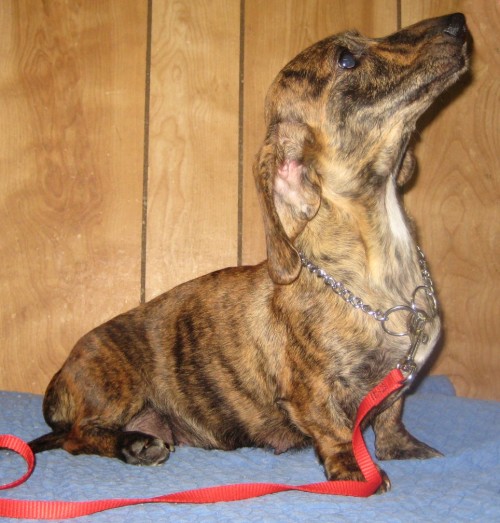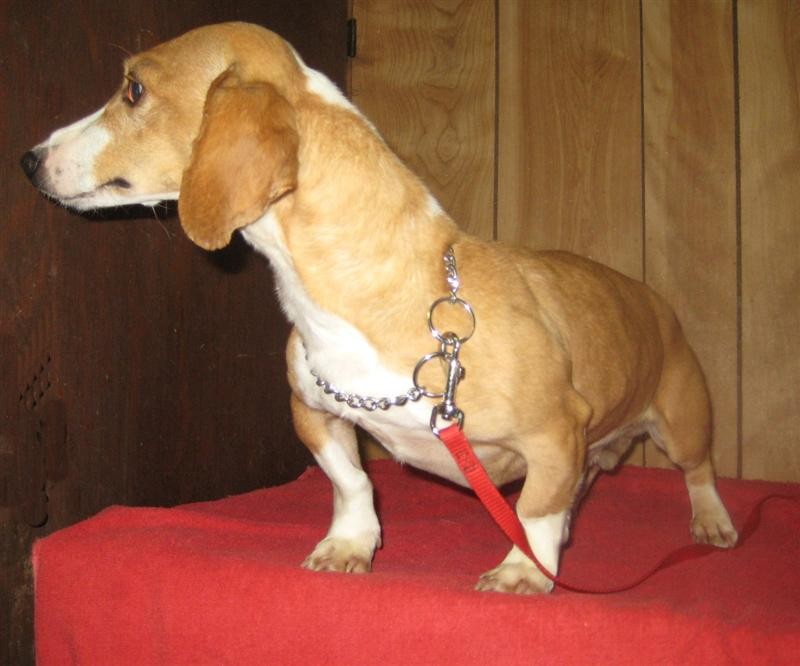 REMEMBER - THE ONLY WAY WE WILL RESERVE A PUP FOR YOU IS WITH YOUR PAID DEPOSIT, OR PAYMENT IN FULL. USE THE DROP-DOWN MENU ON THE PAYPAL BUTTON TO CHOOSE YOUR PAYMENT OPTION TODAY!
​It also works if you don't have a PayPal account, ​using a debit or credit card.
If you change your mind, we will transfer your deposit to another available pup or adult of your choosing,
or hold for a future litter, but we do not refund deposits.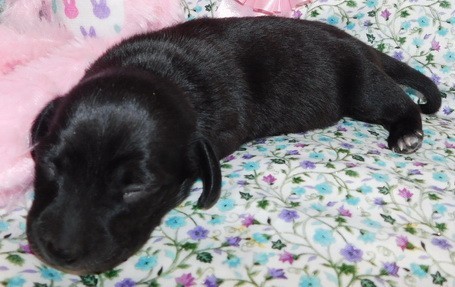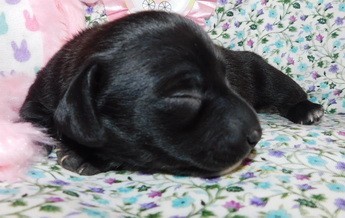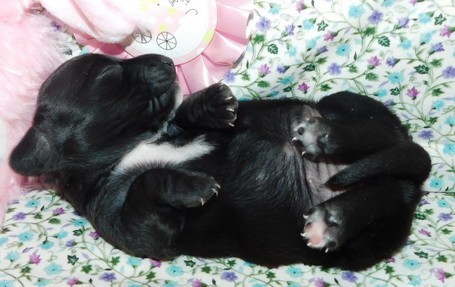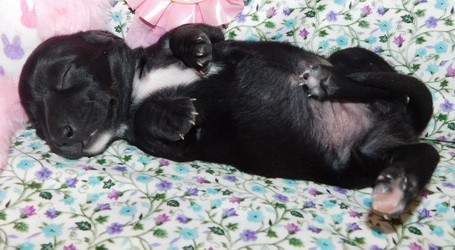 Mother's family tree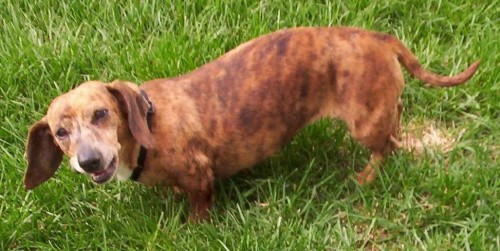 Continued . . . to show how deeply Oprah's Flickennel roots go!

Father's family tree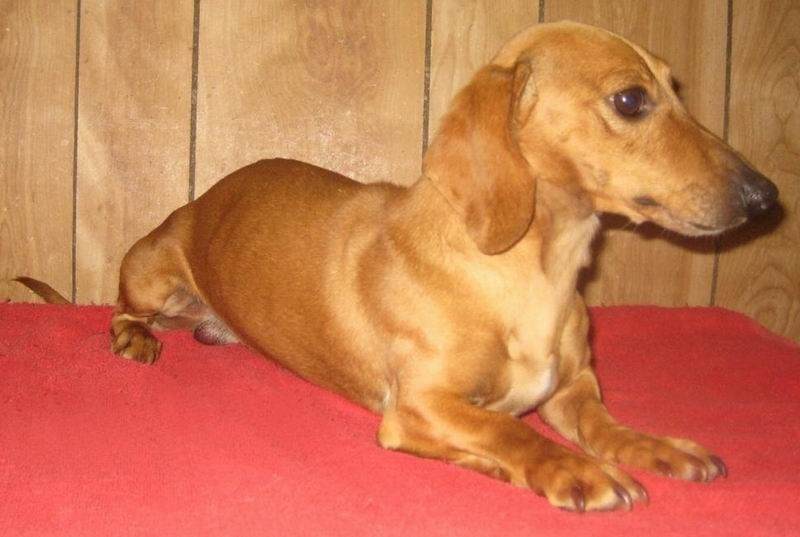 SOLD
I am going to meet my Destiny - she's my new mommy! She saw me and fell in love!