ADOPTABLE ADULTS
Flickennel - Dachshunds with ALTITUDE!!!
At FlicKennel, we believe in treating our dogs with love and respect, which shows in the affection and loyalty they feel for us. When the day comes that we decide to place them in their "forever home," it is with a heavy heart - these are members of

our

family

! However, we also believe they need to have their own home and family, just as much as their puppies do. We don't "use up" our girls, breeding them every heat like some places do, but follow the American Kennel Club's recommendations of resting-periods between breedings. These gals have

a lot of life

in them and

a lot of love

to give the right person or family. We want them to be able to enjoy the rest of their lives - our girls make

excellent

additions to family homes, and to keep company with older folks who don't have time or energy to keep up with a puppy. Some of our staff have adopted retiree girls and boys, and they rave about how these dogs fit into their family of other dogs and humans. They definitely love sharing a rocking chair, the sofa, your bed, or any cozy place where they can snuggle up to someone willing to love them - an empty lap is their favorite landing-spot!

Our girls have definitely been socialized with other dogs - dachshunds, that is, and the big guard dogs we keep - but we don't have cats, birds, ferrets, or other pet-type animals. We do have deer, elk, goats and horses wandering near the dog-yards, and in the past have had a couple of pigs that kept the rattlesnakes at bay, so the doxies are used to seeing some other critters

from a distance

. Dachshunds are natural and compulsive hunters, so if you have cats,

any

rodents, chickens or cage-birds, snakes, turtles, or other little things like that, you might take that into consideration when adopting an adult that sees any other species than itself - and within its reach - as being "fair game." If you want a dachshund that will get along with "prey" animals, please adopt a very young dog and bring it up with the other critter(s)!



After

you pay for and

before

you take your retiring girl home, we will take her to our vet to be spayed and have any necessary dental work done, which will cost you the price listed for each one, which is about a quarter to a half of their value if you could have bought them as puppies. So, you get a quality purebred miniature dachshund plus spay plus dental plus any needed vaccines for a greatly-reduced price - a deal you won't find anywhere else, and sometimes MUCH less than a shelter or rescue would charge.

After the vet visit, we will bring her back to the kennel for one full week,

to make sure she gets all of her antibiotics and is well on the road to recuperation from the surgery. It goes a lot better with them if they are still in their familiar home, instead of regaining consciousness in pain, on the way to a strange place with people they don't know. We also keep them on bed-rest, carefully crated so they can't run and jump until they're healed sufficiently, and keep an eye on the incision to make sure it doesn't get infected. We do our best to only send home healthy dogs, which our customers have always appreciated. Some folks like to bring a dog-blanket or used sweater or something else with their smell on it, to leave with the dog they pick to help her get used to them, and that's fine. We make sure it's kept with the dog until she goes home.

These dogs all come with their health record, will be up-to-date on vaccinations and worming, and if they've recently had pups, they will be weaned and spayed before Mom can go home.

Our dogs have only known love all their lives, are all crate-trained, have not worn collars or harnesses, are not leash-trained, and are not housebroken because we're just not set up for all that, but most learn and adapt very readily.

The girls are using regular flap-style doggy-doors to go in and out by themselves. ... We do not send their AKC registration papers with them after they've been spayed or neutered - those stay with our permanent records. Since small dogs don't have the "bull necks" of big dogs, we do prefer harnesses over collars with ALL dachshunds, to protect their little throats. Also, some doxies can slip out of a collar with no effort at all, but a harness

can

be nearly escape-proof. Most of ours will take a small to medium-size harness, with the majority leaning toward the medium size.

So, take a good look at our great little friends posted here. If one really appeals to you, give us a call at

719-783-2955

to set up an appointment between 2:00 and 4:00 p.m. (ONLY!) to meet her (or him) - we find our dogs like to pick out their own people, and we want them to be happy with whoever takes them home, so ask to see a couple or more - we're always happy to show them off.

CUDDLES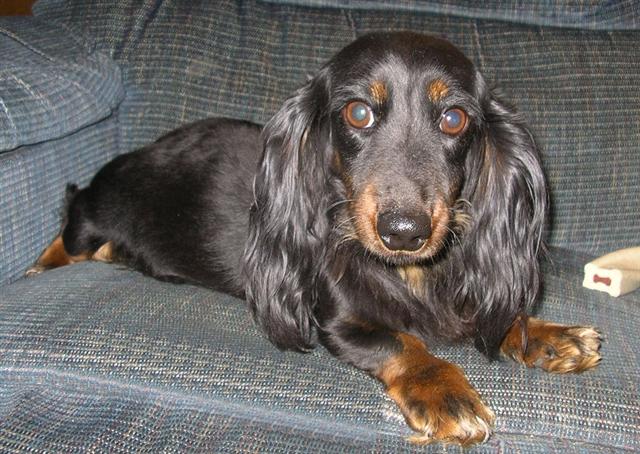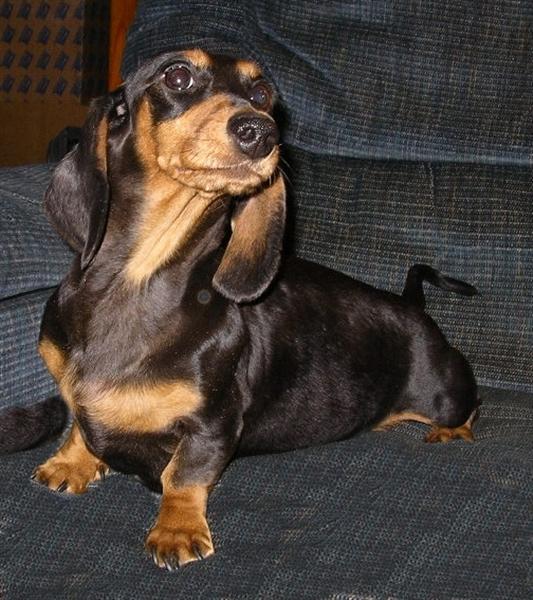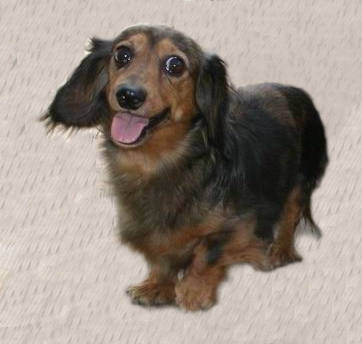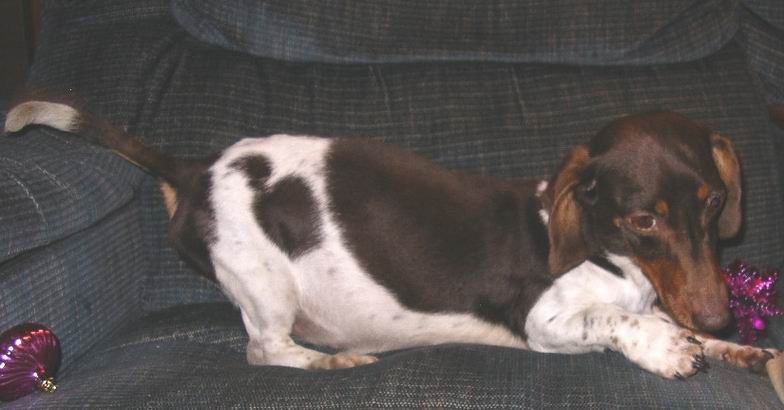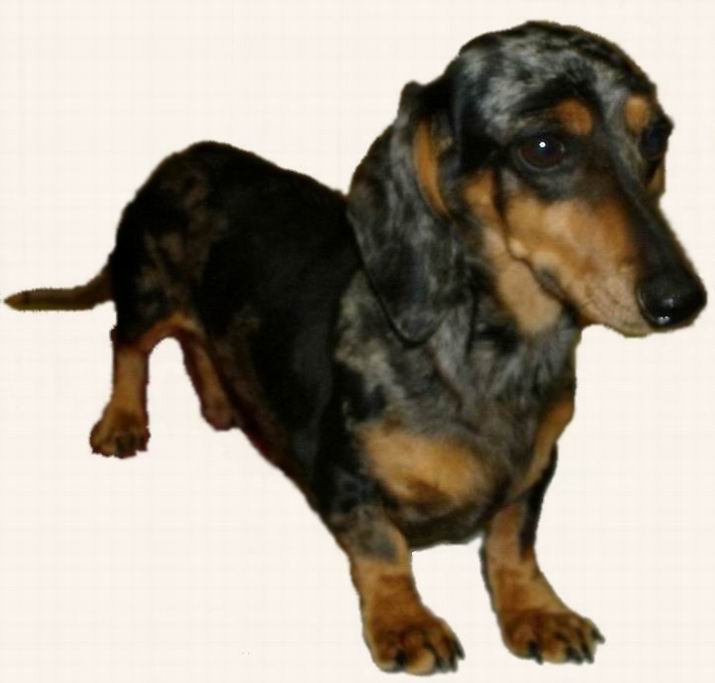 Stormy has a new home
with Kyla C.

"Wanted to second Gail's comments regarding the Rockingchair Mamas. [posted below] I picked up Maxine [2/26/11] as part of this year's Valentine's Day contest. She sat contently on my 8 Y.O. daughter's lap all the way back to NM, that being a 5 hr drive. She gets along well with my 3 other dachshunds and has taken well to my young children. She still is a little scared but so far, doing very well. She loves laying next to me on the couch and likes our big backyard. I have a dog door and she's already figured that out. Hey folks, puppies are cute but they aren't the end-all-be-all. Why not adopt an older dog and give them a well deserved retirement? There is nothing wrong with the older dogs. Maxine is very sweet and quite loving. I'll give her a few weeks and she'll be comfortable and completely relaxed with her new surroundings." - Liz B.

Hi Janet,
How can I ever thank you enough for introducing me to my beloved little Maggie. Mags is one of your retired "girls" and she is just awesome. It only took her a week to get into the swing of things and get used to her older brother Web. I was amazed how social and loving she was right from the start and I could tell that she had had a lot of love and care when she lived with you. I commend you for the effort you take to place your retired dogs and make sure they are going to good homes. Maggie is soooooooooo wonderful and I cannot thank you enough for all the care and support you gave me through my adoption process. I did appreciate your sensitivity to my medical needs and offering to meet me in C. Springs because you knew this would be easier on me. I so enjoyed visiting your kennel, meeting several of your available retired doggies and picking my little Maggie out to give her a new forever home. I am glad you keep in touch with us so I can share just how spoiled Mags has become. You can sure tell that she was loved and cared for before she came to live with Web and me. We both love her so and she is totally spoiled rotten. Again Janet, thank you. Maggie says Hi to all of you and that she loves her new big back yard and her older brother and new Mom. - Gail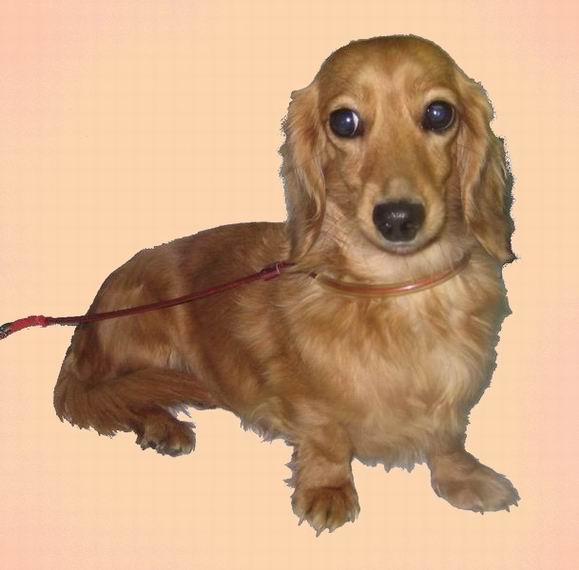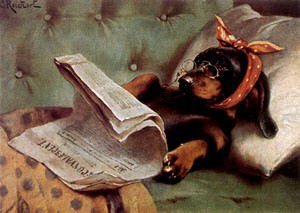 "Tinsel has done super-well since we brought her home to join our other Flick dachshunds. We're all just one big happy family. I'm amazed at how well the fur-kids absorb a new member into the pack, as if they feel "the more, the merrier!" They romp and play together, and come nap or bed-time, they snuggle up to us and to each other. Puppies are fun, but if you have to be gone at all, it's SO much easier to deal with an older dog that will just snooze while you're away, than a baby that doesn't know not to chew things, or how to use the doggy-door and go potty outside! Tinsel took to home life right away, as if she had always been in a loving home (thanks for taking such wonderful care of her at the kennel!), and since she's the only one of our dogs that's ever had pups, she even adopted our puppy, enjoying raising one to adulthood for once. We are very, very pleased with her! She even loves it when we have company, going to them for a pet or to be held - she rarely shows any signs of her former shyness. Given the opportunity, we would take as many retirees as we could haul home! Thank you, thank you!" - Jim & Becky

P.S. - Now that our puppy has grown up and had her first litter of pups, Tinsel has been in dog-heaven, helping to tend and raise them, as if their mother didn't know how! Tinsel is such a sweet-heart - we LOVE her!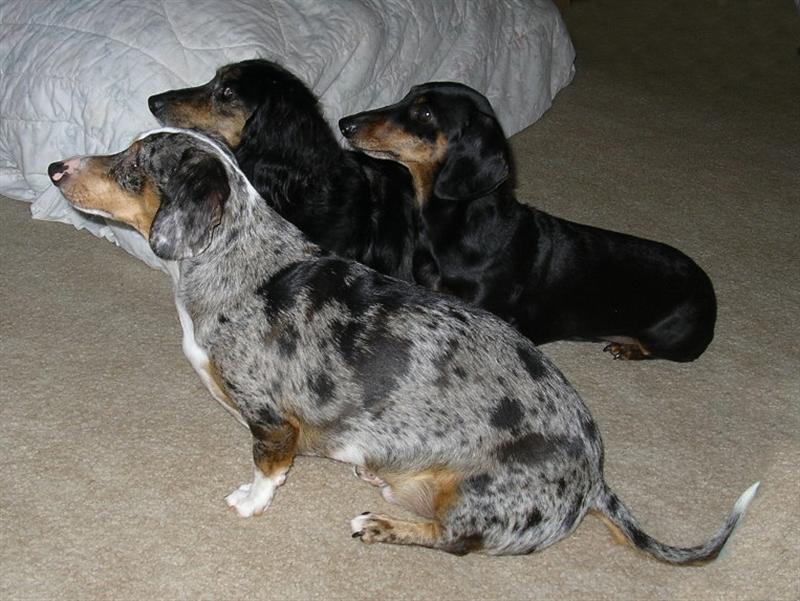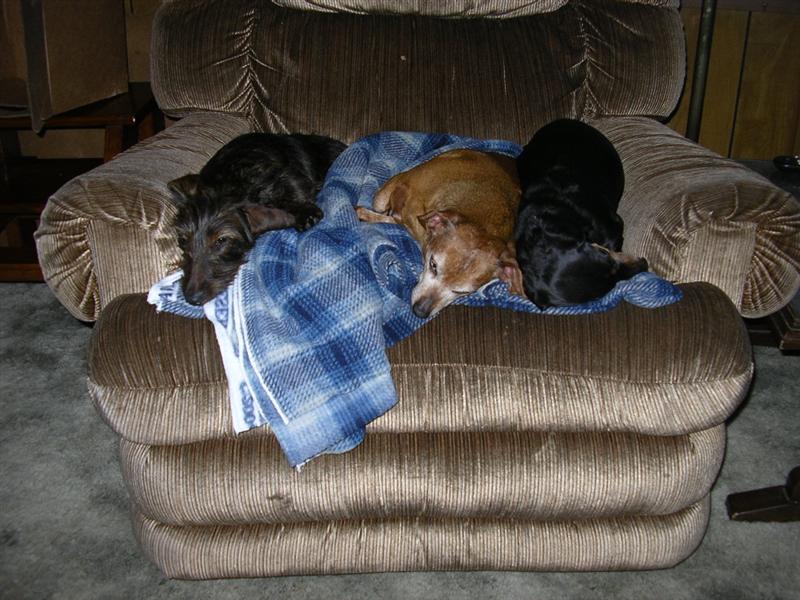 Our whole happy gang!
(Brindle, the black & tan smoothie, got in twice!)

Penny & Allen took BOTH of us home! We are HAPPY furry sisters and we

adore

our new people.
Carry and Dakota got to go home together, with John & Theresa B.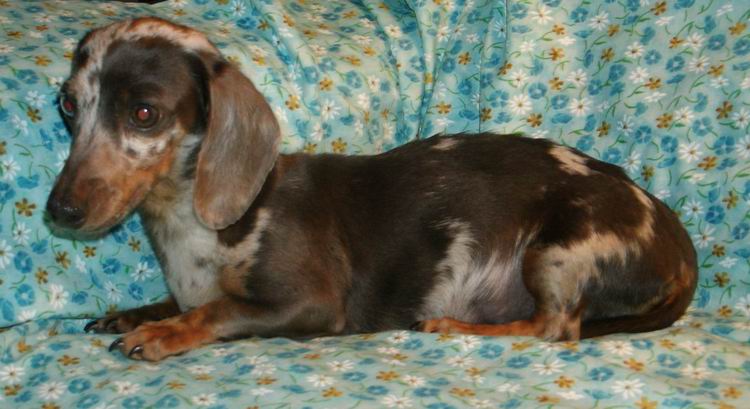 RAINDROP

WE HAVE ALL BEEN ADOPTED AND ARE NOW IN OUR RETIREMENT HOMES!

I am now living with Lindsey F.! She had one Dachshund already and she has to have me too! Yep, Ollie and I are just like potato chips - you can't stop at just one. You can see more pictures of me in my new home on the Testimonials page - I'm a VERY happy camper and I love my new brother!!!

Tammy R. took me home, and now I have a new brother, too! Read more about us here.

I am thrilled to be in my new home with Gary N. of Boulder, who needed a playmate for his chocolate dachshund. She's a swell pal, too!

MAGGIE, aka Sunny D when we had her.

TINSEL--->
|
V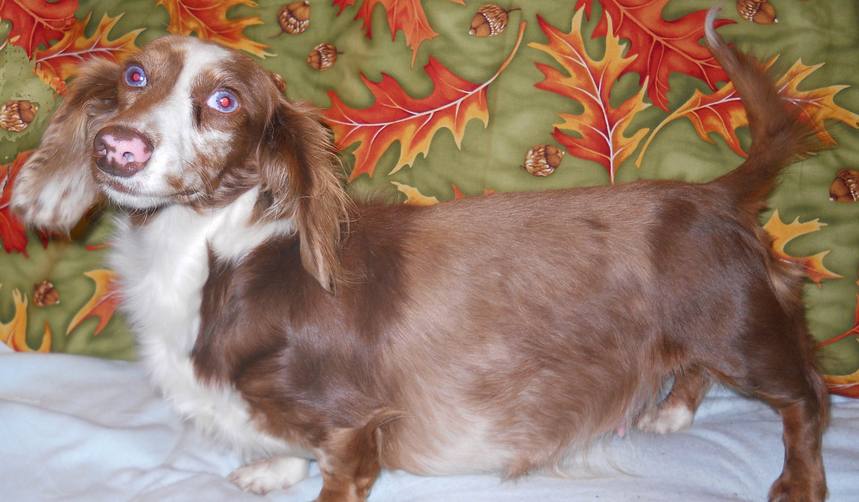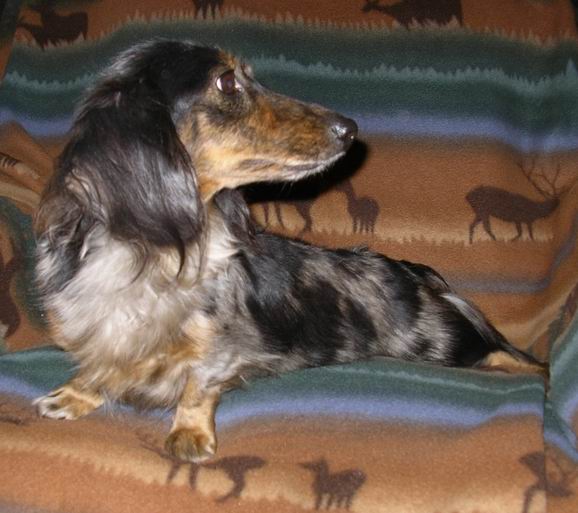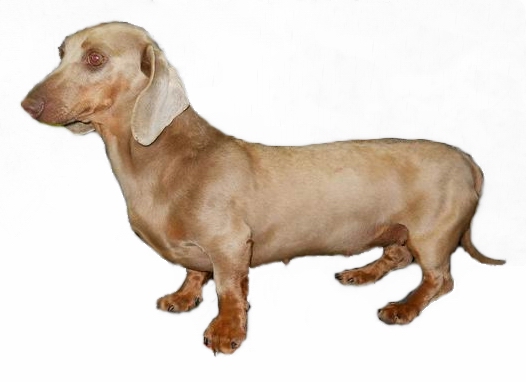 DACHSHUNDS REGULARLY LIVE TO BE 15-18 YEARS OLD OR MORE, SO OUR 5+ YEAR-OLDS ARE STILL VERY YOUNG, AGILE, FRIENDLY AND EAGER TO BE YOUR NEWEST FAMILY MEMBER! SCROLL DOWN THE PAGE TO SEE SOME OF OUR OTHER GALS AND GUYS WHO HAVE FOUND

FUREVER

HOMES​​.

VICKI AND LOUIS HAVE ADOPTED BOTH PITTER PAT AND DIVA!!!
THANK YOU VERY MUCH!!!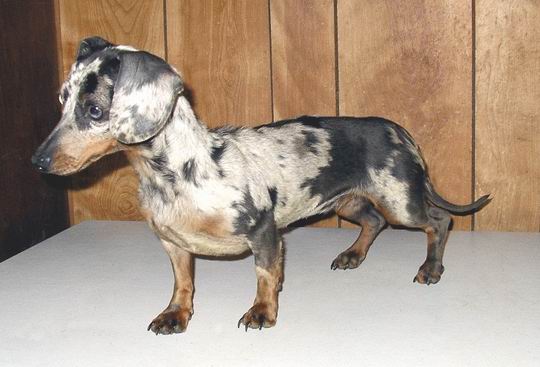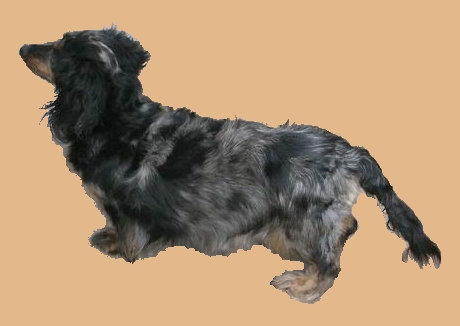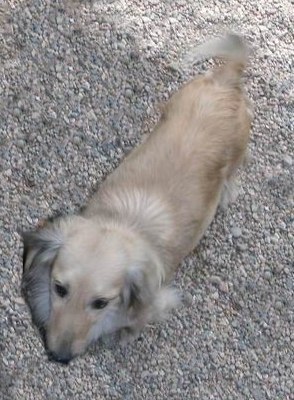 SPOT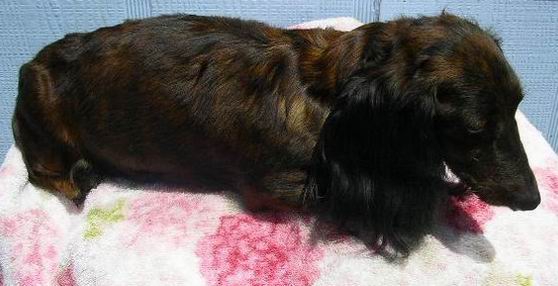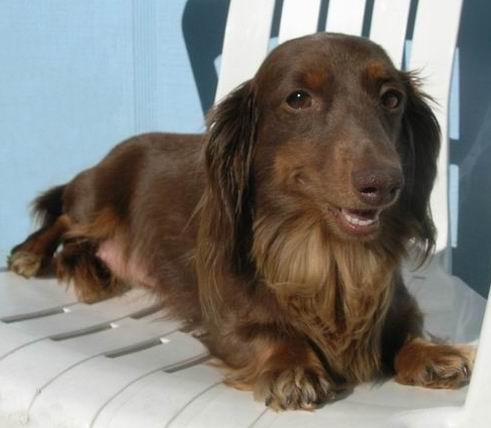 BUTTERCUP AND SPOT BOTH WENT TO LIVE WITH ANDREA K - THANKS, ANDREA!

Dash has gone home with Howard and Delora H. to brighten their lives and share lots of love with them.
Flickennel dachshunds are "love in a dog-suit!"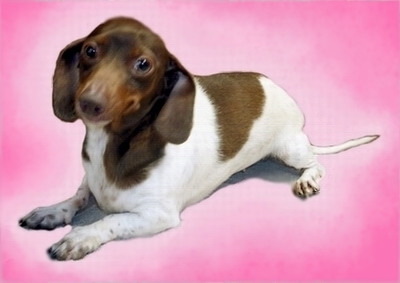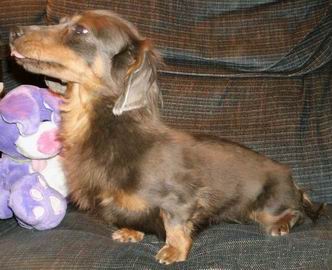 MY NEW HOME IS IN LONGMONT, CO WITH DAVID S.!

WENDY S. OF AURORA, CO IS MY NEW MAMA!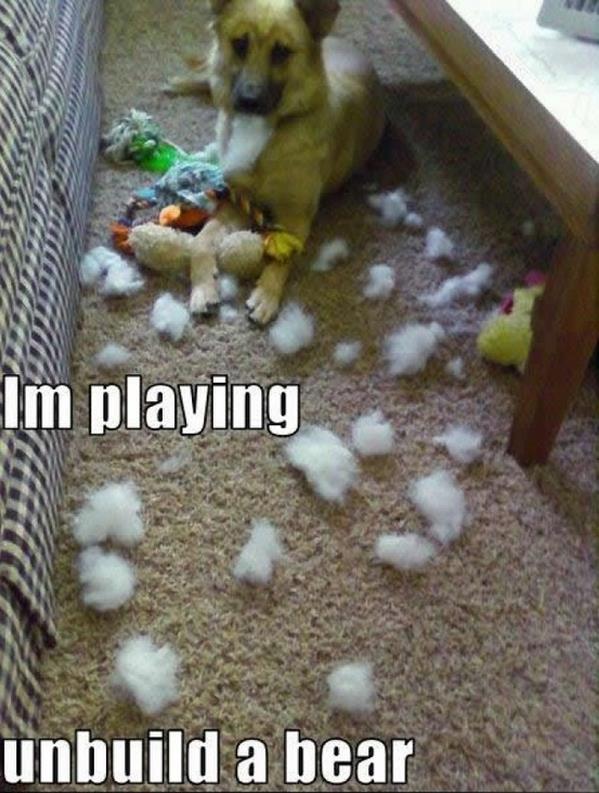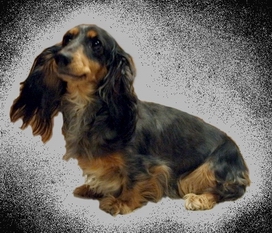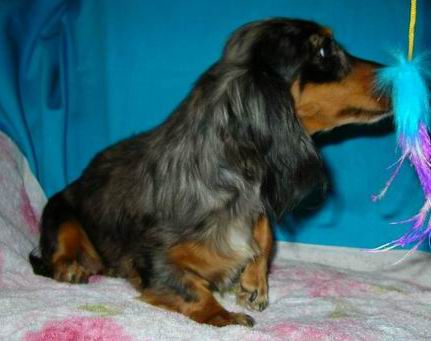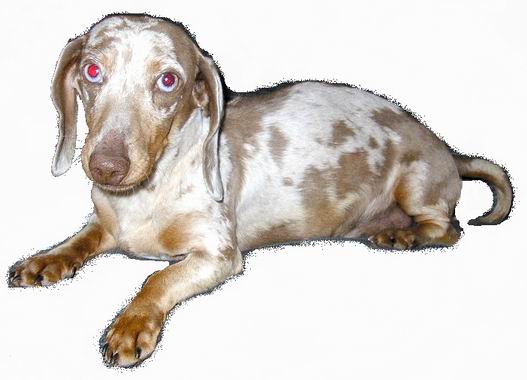 Leah T. took me home to Loveland, CO to be with my new brother, Toby, who really needed a gal-pal!
Jinx has found her new home with Jim & Carol S. of Arvada, CO!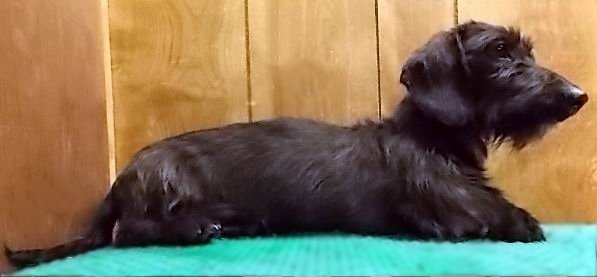 The last young & handsome son of Brinda and our old show-dog, Stripe, went home with Suzanne H.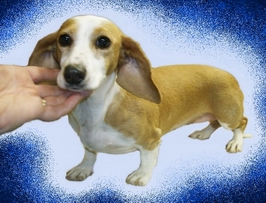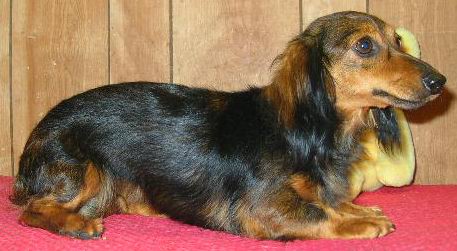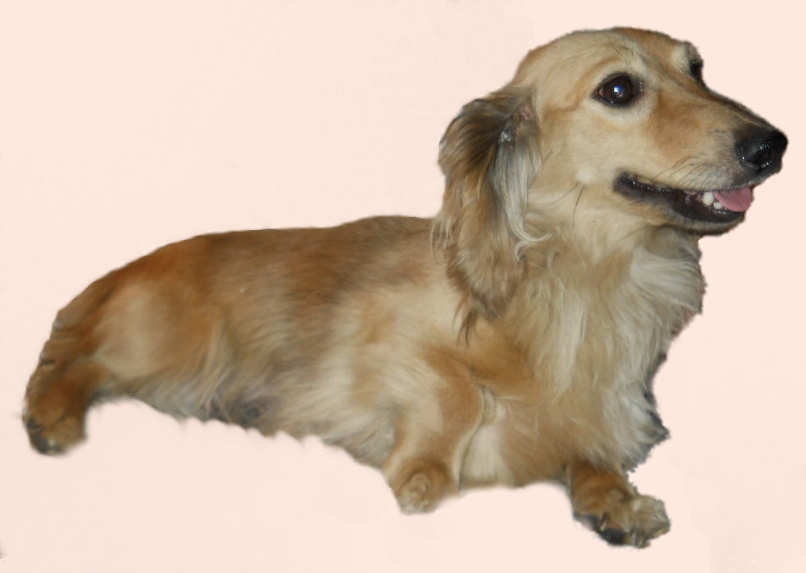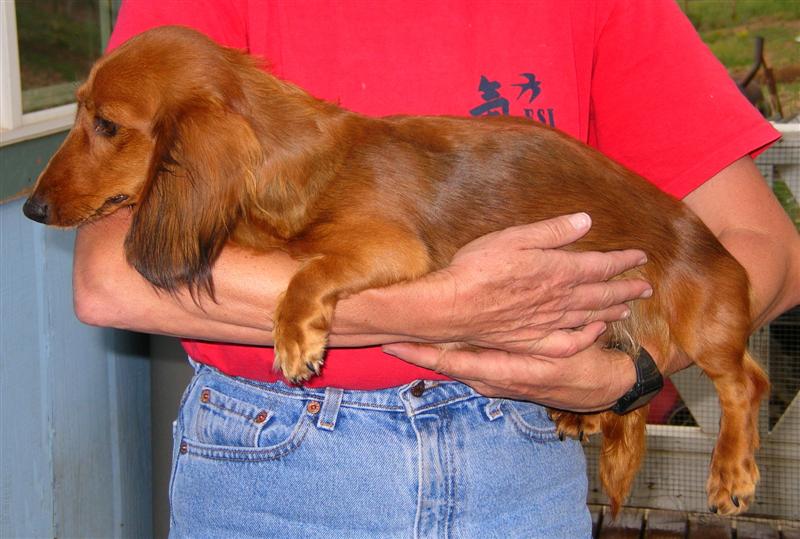 David K. has taken me home to spoil absolutely rotten, but I'm too SWEET to be rotten!

Jack P. took Sugarbaby & Heidi home to Aurora, CO.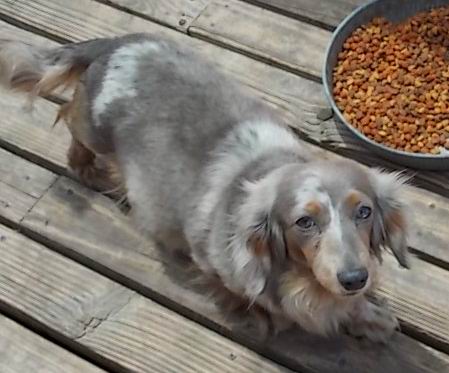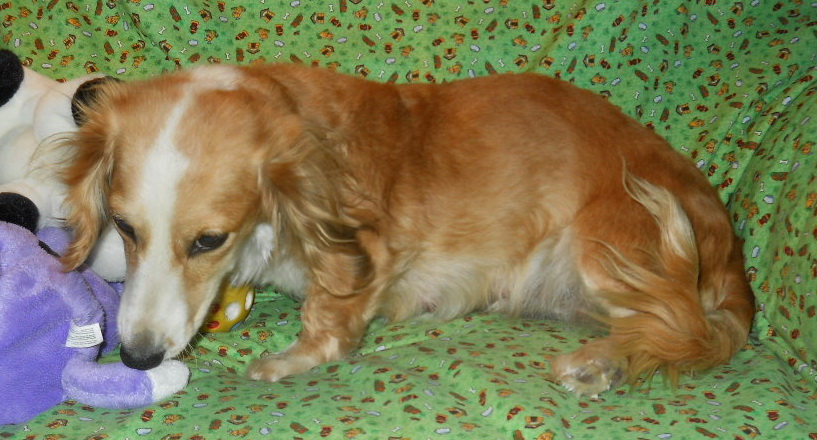 Sarah B. is Rose's new mom! They live happily ever after in Aurora, CO.
John H. of Colorado Springs adopted Annie Oakley.
He had bought one of Annie's first pups and now he has mother

and

son.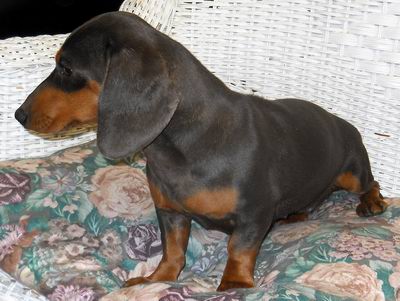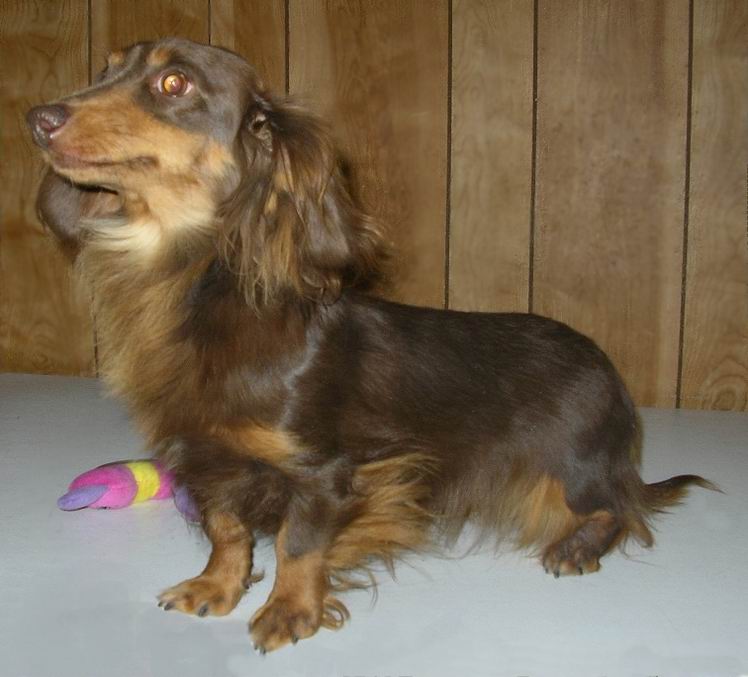 Sara H. took Blue Belle to Colorado Springs
​to be a little city girl!
Nutmeg went to Loveland to be Julie's new best furry friend!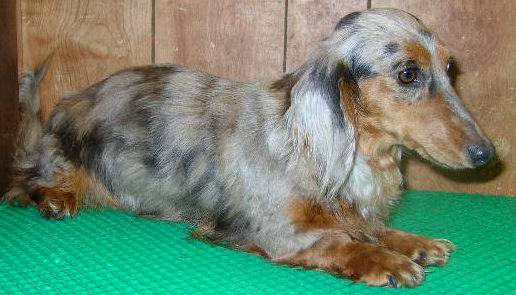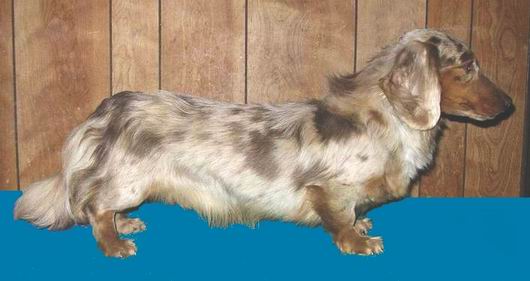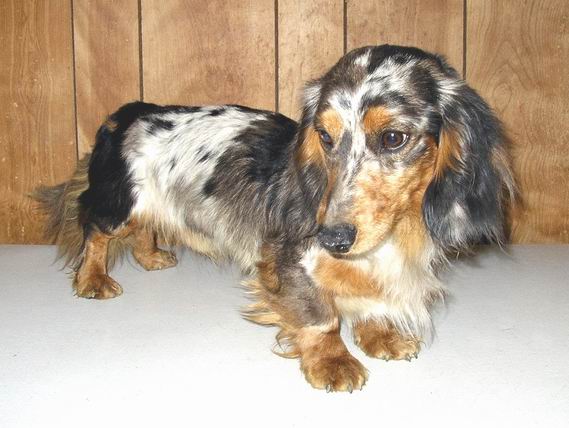 I am going from a Colorado lady to a blue southern belle. Packing my toys and moving to the great state of Texas!

I have gone home with my adoptive parents.

I'm going to Rye, CO with Duane O. - at least I'm still going to be a Wet Mountain dachshund! I love my mountains!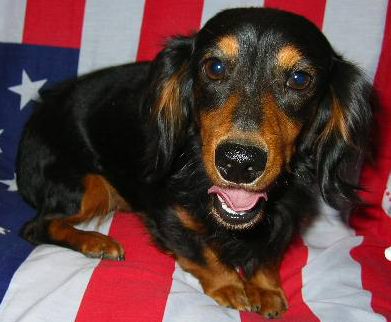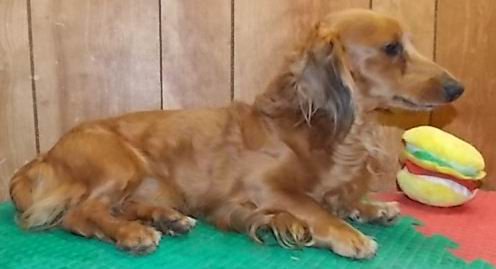 Hilary E. came back for another Flickennel dachshund! Whiskey will be living with her and Nano (the first) in Colorado Springs!
Charlie & Sherri G. of Elizabeth, CO are giving Heineken his fur-ever home!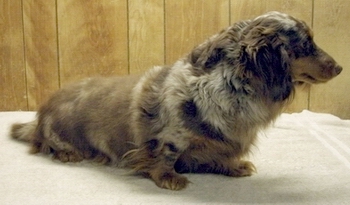 Linda O. of Aurora, CO is Lickota's new mom.
Chuckles is making a military family at Fort Carson very happy. They also have another dachshund, who is ecstatic to have a new girlfriend who speaks his language! Have a
great
life, Chuckles!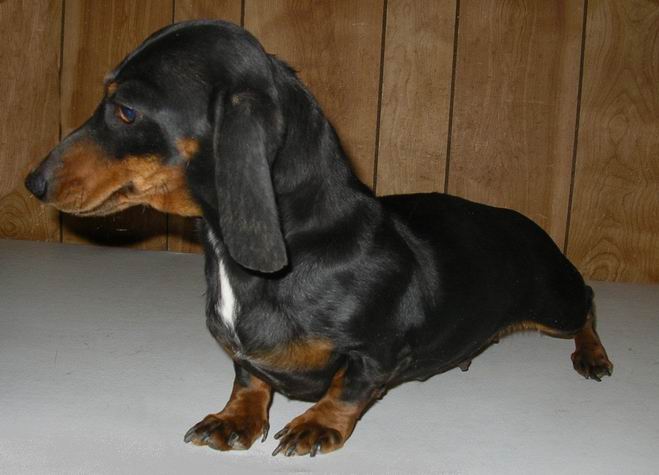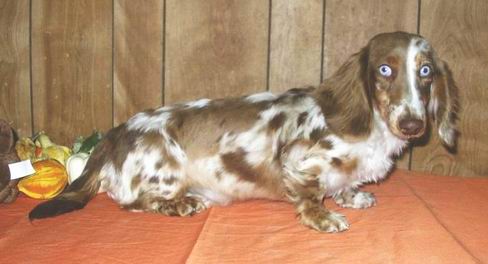 Remington has found his new family and home!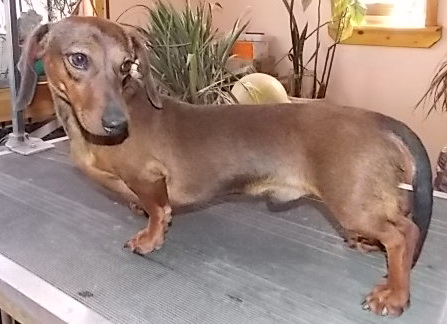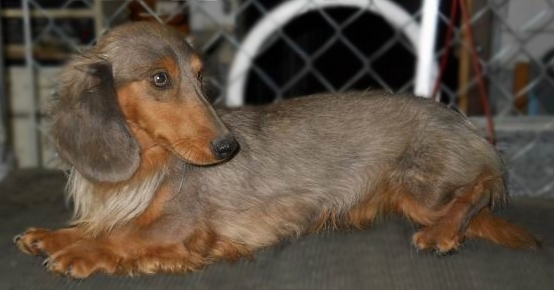 Fabian is moving to the woods of northern Michigan to spice up the lives of his new family!
Susan L. of Colorado Springs has adopted Bo Diddly.
Tulip is in Grand Junction, CO with Chris and her new dachshund pal, Hooter!

AN UNSOLICITED TESTIMONIAL 6-28-15


Tulip is doing exceptionally well in her retirement home. She is the BEST dog I have ever brought home - zero accidents, and she's learned to walk on lead with no tugging on her harness! Tulip is the happiest dog - her tail is always wagging, she is friendly to her new brother Hooter, my 10 yr old doxie, and everyone she meets. It is evident that she has been well socialized and cared for. To anyone looking for a doxie, you can be assured that Janet's description was very accurate: Tulip is "spunky and full of love". So true! She enjoys exploring the garden and naps on my lap. She's discovered the joy of running around after birds (which, lucky for them, can fly). You should consider one of Flickennel's older dogs. I can't think of anywhere else to get such a well- bred, well-behaved and cared for little doggie-friend!

I have to add: Hooter is a shelter dog, purebred, but he came with issues, and I spent a fortune ($100.00 per hour with a trainer!) and a year for him to adapt and be the loving good boy that he is now. This may sound cruel but getting your new adult fur friend from Janet will be a lot easier on you and the dog than getting one from a shelter. Unlike Hooter, Tulip has not been neglected or worse. At 6 yrs old she has never been scolded, never peed in a house and never had her leash yanked at - never left alone in fearful situations. This is why she has adapted and learned leash and house training in a few days! I realize each dog is different, but just think about that! Also I must mention breeding: if you love a dachshund's funny, brave and sweet disposition, you can be assured that your dog from this kennel is "true to breed" with all the desired characteristics - Janet is a very talented person this way. The hardest thing for me to teach in one of my classes in the concept of "heritability" (having to do with inherited traits), she totally gets! She goes all the way to see that her retired dogs get good homes - she helped me arrange for a family member to bring Tulip to me as I would have had issues making the drive, and sent a care package for Tulip with one of her blankets - that Tulip loved to have in her new bed!

Thank you again, Janet! I honestly think that Tulip will rival my beloved Truman to be the "dog of my life."
Chris
Grand Junction


THANK YOU, CHRIS! WE'RE THRILLED THAT YOU ARE SO PLEASED AND SATISFIED WITH TULIP, AND HOPE YOU TWO HAVE A LONG HAPPY FUTURE.



Strawberry has been adopted by repeat customers Anthony & Christine G. of Longmont, CO. She will be joining Coco, a lovely chocolate & tan LH 2014 daughter of Bon Bon & Wolfman Jack.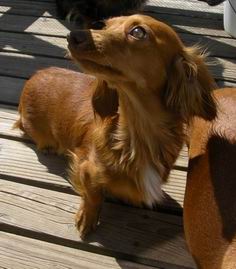 Cinnamon went to her furever home with some nice folks in rural Custer County.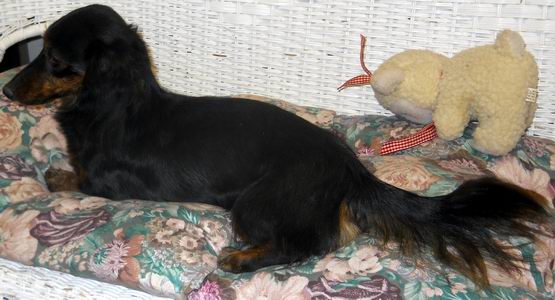 Loretta in Castle Rock, CO adopted Garland, who has a new doxie sister named Zoe.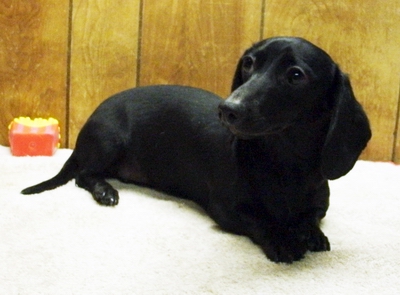 WHITNEY

GARLAND

Adopted by Sherry M., daughter of Loretta L. who adopted Garland! We like it when our dogs get to stay in an extended family in their new homes.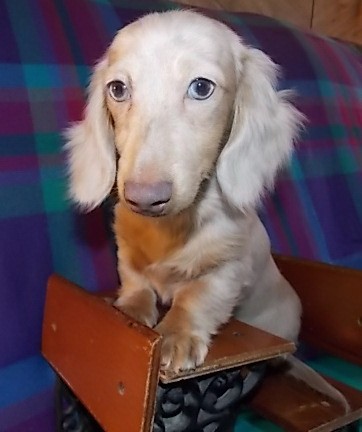 Susan L. of Lakewood, CO knows a great dog when she sees one! Thank you, Susan!

ABBY & BONNIE

were adopted by Kathleen R. of Highlands Ranch, CO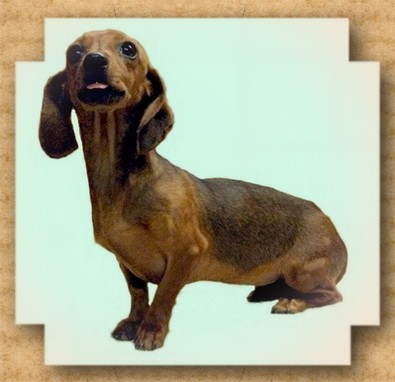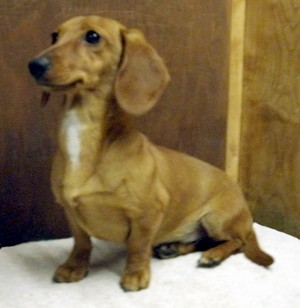 ABBY BONNIE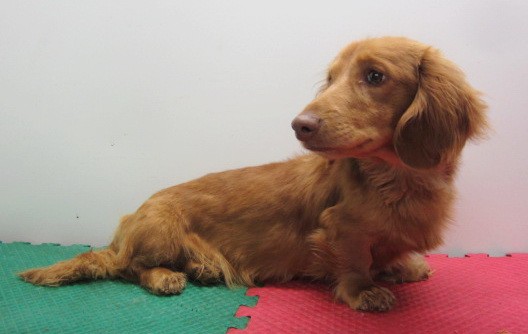 Little Red has been adopted by Dean Y. of Colorado Springs!

JEWEL

is living in Arizona with her new people.

LITTLE RED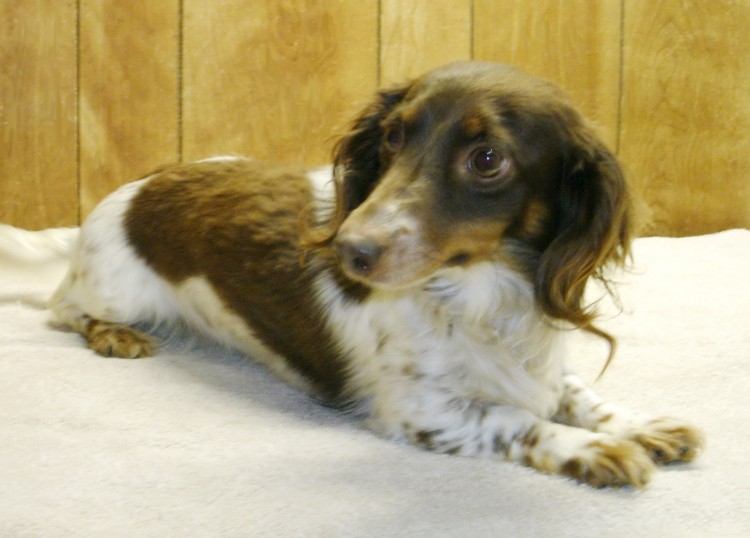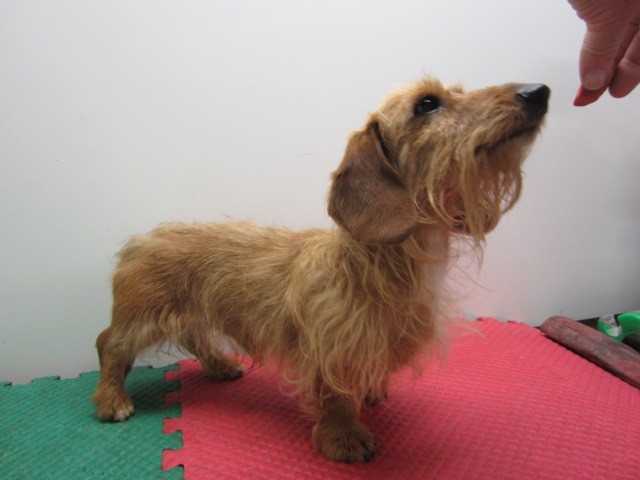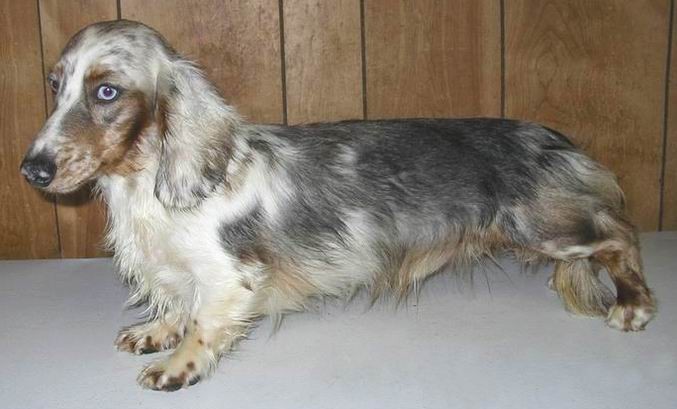 PRINCE

went home with Catharine S.

SCHATZI

went home with Marcia B. & family of Englewood. CO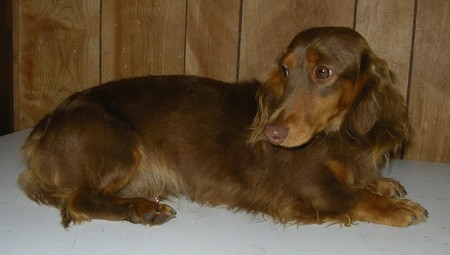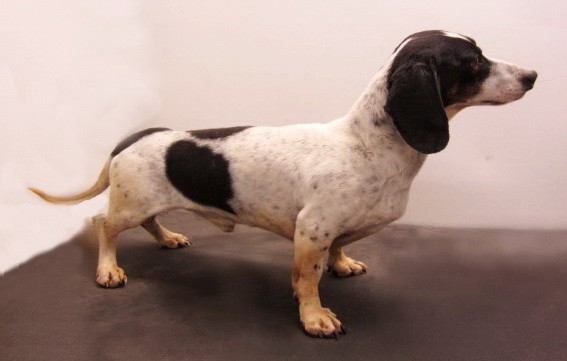 FATS DOMINO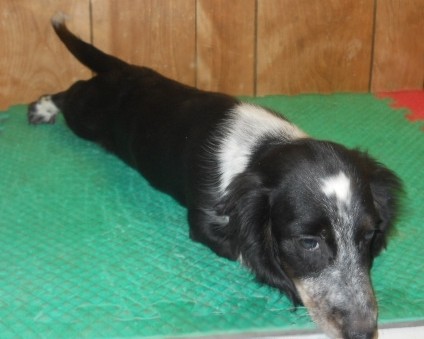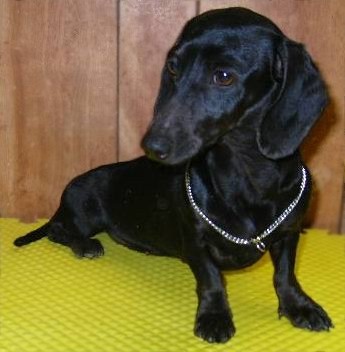 Anthony S. of Albuquerque has adopted Whoopie.

Einy went home with Diane W. to Colorado Springs!

Sam I Am went to Kansas for some green eggs and ham!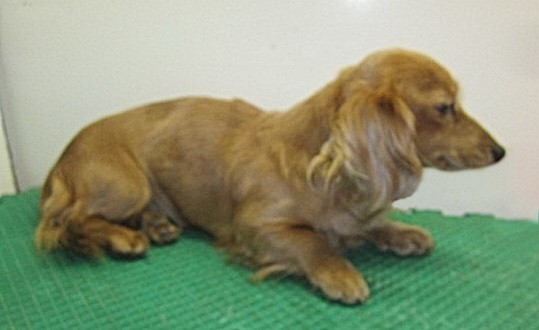 MISSY

went home to Denver with Anna.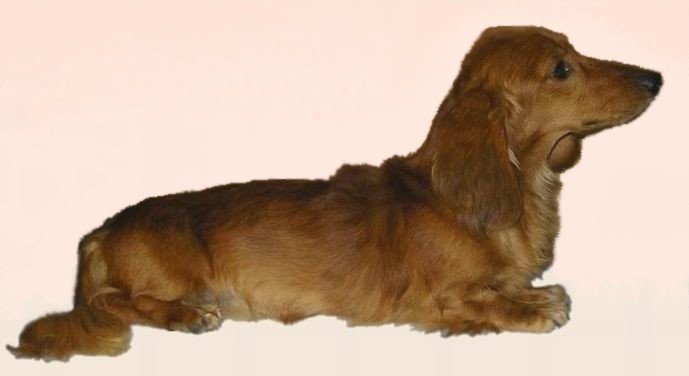 BIG RED

went home with Nancy H. to Hooper, CO.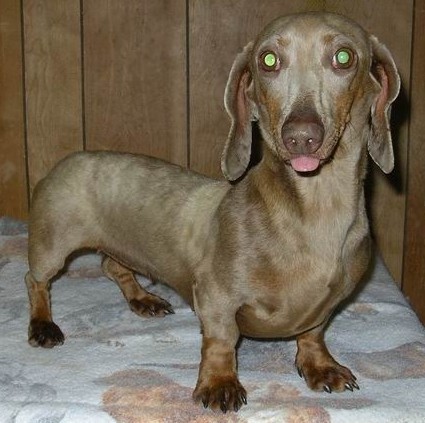 VIVA

has found her furever home in Akron, CO, with Linda P.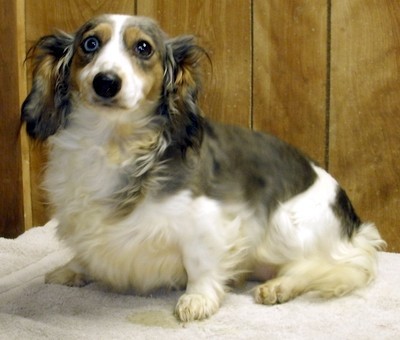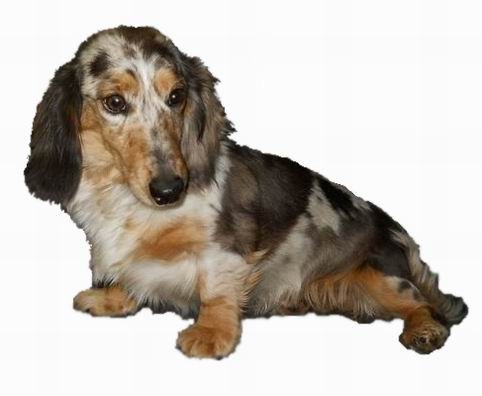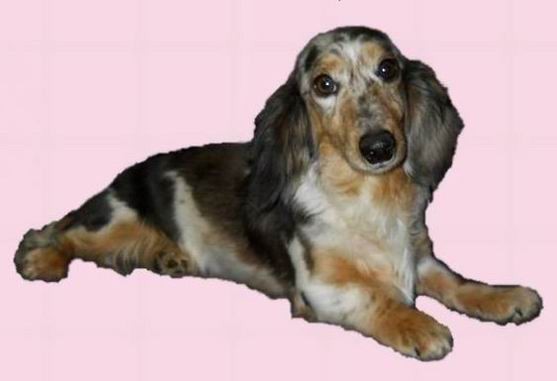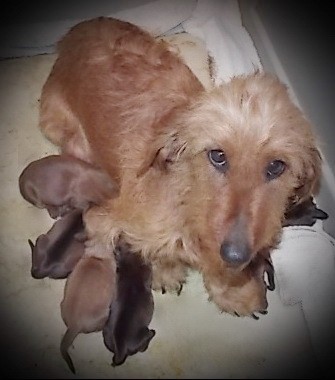 NICK

is now in Amarillo, TX with Shelli S.

SPLENDOR

is now Deb's Best Furry Friend, living in Canon City, CO.

RUBY

's new home is in Colorado Springs.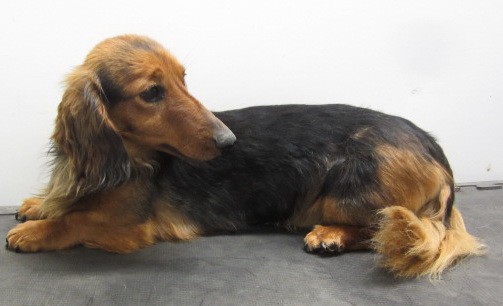 Mason has been adopted by Jeral P. of Wichita, KS.

BIG RED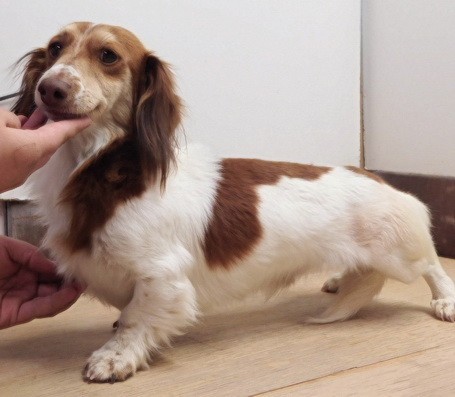 Cathrine H. has taken Sapphire to live with her in Longmont.

PLEASE SCROLL DOWN TO SEE MORE OF OUR HAPPY FLICKENNEL RETIREES!

JOLT

went to live with her own niece & Jennifer H.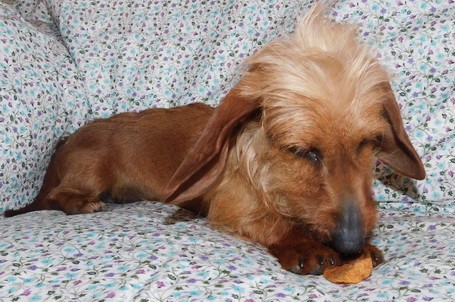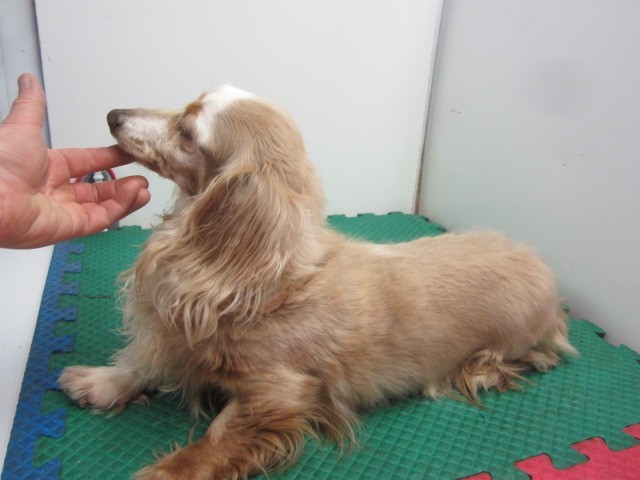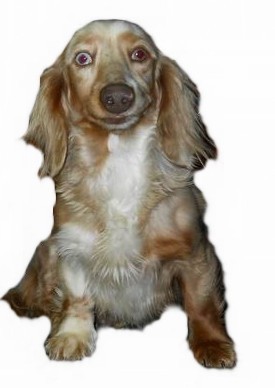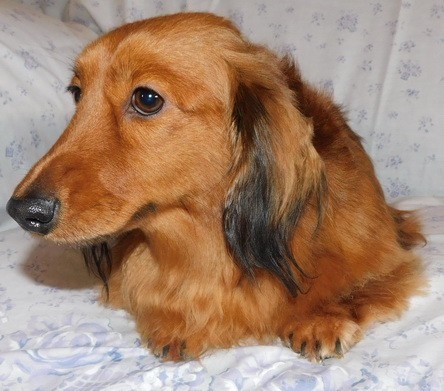 RED LICKORISH

has been adopted by Lori S. of Nathrop, CO

Fats Domino

is now living in Colorado Springs with James S.

CHECKERS

is now living happily in Woodland Park, CO with Louis S.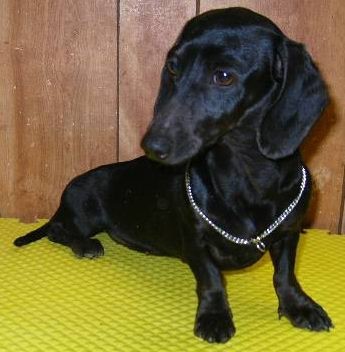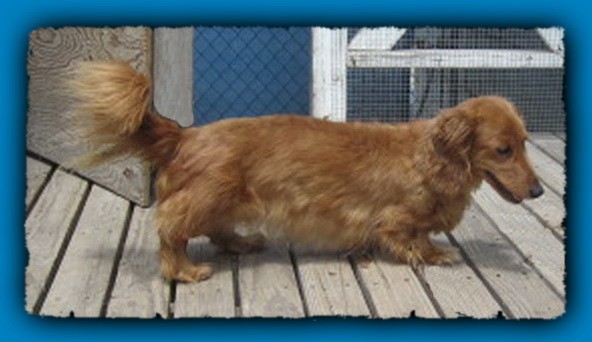 OPRAH

went home with Christine K. of Lakewood, CO to live with two of her own pups sired by Tiger!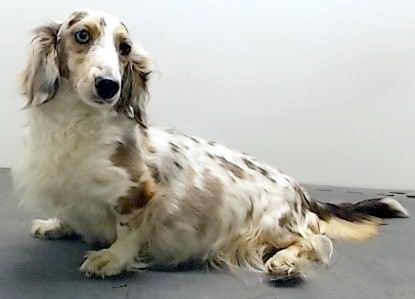 BLUE BIRD

has been adopted by a Salida family who previously adopted 3 of our girls and now also have Frosty's black & tan puppy! The more, the merrier!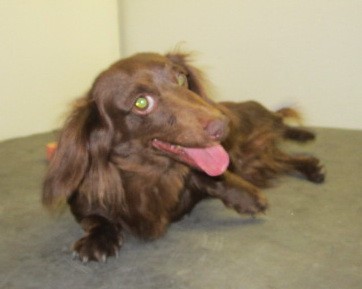 FLICKS NO TAN DO

went to Castle Rock, CO, with Loretta L.

12/26/17

CANDY

HAS BEEN ADOPTED BY WILLIAM S.!

Jill C. and family have reserved a spot in their hearts and home just for

Scarlet!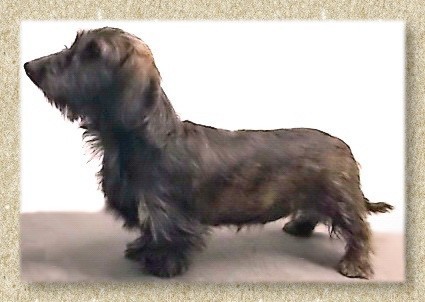 SNOOKIE

is making her furever home with Jim & Amy R, of Breckenridge, CO.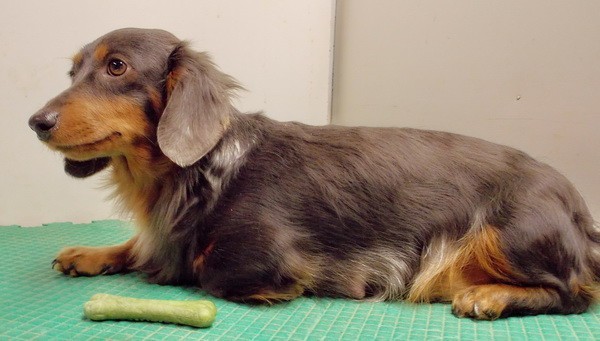 BLUE BIRD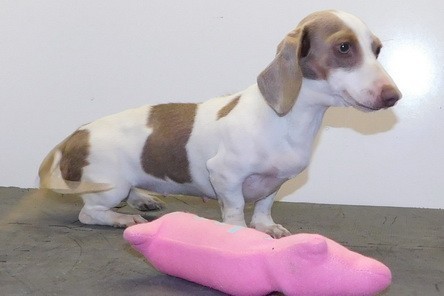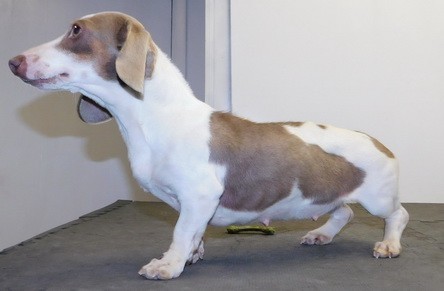 LICKETY-SPLIT
is making her new home in Monument, CO with Jane B.
Hi,
It has been a little over 6 weeks since we brought 
​Lickety-split home.  (We renamed her Tulip)  She 
​instantly fit in with our 3 other Flick doxies.  
​Everyone gets along and they play beautifully together.
She is comfortable with our doggie doors to go out for
potty and has had very few accidents. You would never 
​know she had never walked on a leash because the very 
​first time we took her for a walk, she pranced right 
​along and now loves to take walks.  We graduated from 
​a basic obedience class in which she did extremely 
​well. Now we are taking a "Nosing for Fun" class where 
​she is very confident.
She is so sweet and gentle, even when stressed with 
​new situations.  I call her my velcro dog because she 
​loves to be in my lap or in bed next to me, under the 
​covers, of course.
I am so happy we adopted a retired mother because all 
​in all it is so much less work than a puppy, especially
for older people like me and my husband.
Thanks for a wonderful little girl.  We love her.
Jane.