MOTHER:


Scarlet is a beautiful light-red longhair with classic features, stunning coat, and a winning personality, but she's not the only winner in her family. Scarlet's father is a handsome English cream

UKC Champion

named Romeo, who also has several points toward his

AKC Championship

. Her mother is Sugarbaby, whose sire, McDougal, was also out of English cream Champion bloodlines. Scarlet's sister, Ruby, has been shown, with win-points earned toward her upcoming championship. (Her photo is below the parents' photos, at the bottom of this page.)


​​

FATHER:


With just two litters to his credit
so far
, Opie is new to fatherhood, but he's doing a bang-up job!
Both of his litters have featured red and solid-black pups, with the reds leaning toward his own cream color.
He started out life looking white with a thin wash of pale orange. That orange finally spread over his body and intensified into the light-red "American cream" he is now. His red-brindle dad carries cream and piebald, while his mom is solid black but produces solid-chocolate and red as well. His dad also carries a strong trait called "masking," which puts black on the muzzle and face of a dog, and Opie

may

do that, as he showed a little bit of it when he was born.

Be sure to view our Pictorial Family Tree below the pups' descriptions.​​
Scarlet's father,

UKC Champion Doxievilles Loverboy Romeo MLC

, in one of his winning appearances at a dog show. He is a "typical" English cream - solid gold.

Scarlet's beautiful sister, Ruby, and the ribbons she won at her first show, while still in the Puppy Class, less than a year old.

INTRODUCTION:

This beautiful litter was born February 19, 2017, and is able to go home on April 16th - not before!

YOUR 1/2 DOWN DEPOSIT, OR PAYMENT IN FULL, WILL HOLD YOUR CHOICE FOR YOU. CLICK YOUR PUPPY'S PAYPAL BUTTON'S DROP-DOWN ARROW TO CHOOSE YOUR DESIRED PAYMENT OPTION. IF YOU CHANGE YOUR MIND, THE PAYMENT MAY BE TRANSFERRED TO ANOTHER PUP, BUT WE DO NOT REFUND DEPOSITS!!!
If you do not have a PayPal account, you may still pay via PayPal using any debit or credit card.
One of the great features of English-bloodline dogs is their tremendously laid-back personalities, and it often seems to carry through even with intervening generations separating the English ancestor from the present-day generation. They behave as if they know they are royalty and are expected to act accordingly. Oh, they do know how to romp, but their general attitude is to be more calm and quiet than the typical dachshund.
​They're almost like a breed apart!

PICTORIAL FAMILY TREE

Scarlet

UKC CH Doxieville's Loverboy Romeo
see his win-pic below!

Reid's Irish Cream of Cynmac ML
English cream

Cynmac' Certainly-A-Lady ML
Red No photo

Scarlet & Opie's pups
Flickennel - Dachshunds with ALTITUDE!!!​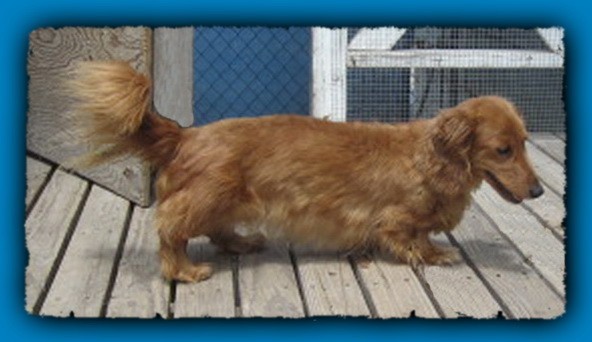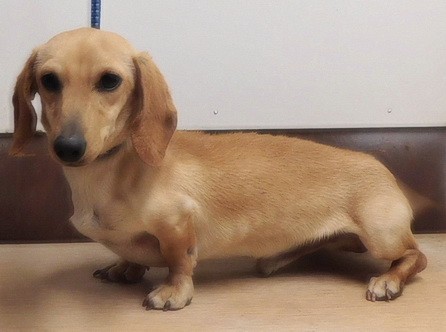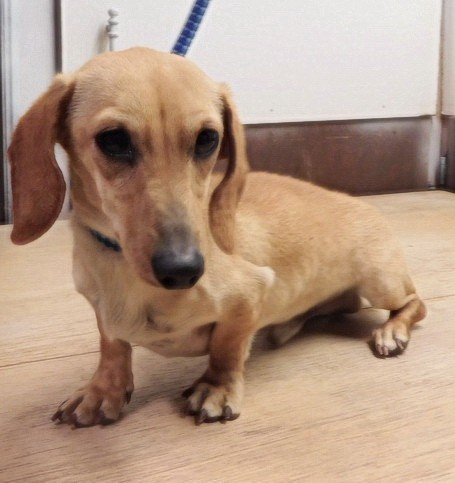 1F

red longhair - $800 + $50 for full AKC registration if desired. This girl started out red and is getting lighter, toward cream!

2F

solid black smooth-coat, white on chest - $800 + $50 for full AKC registration if desired.

3M

solid black longhair w/white strip on chest - $700 + $50 for full AKC registration if desired.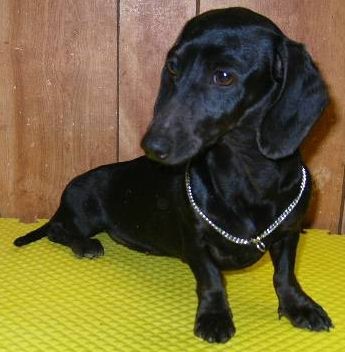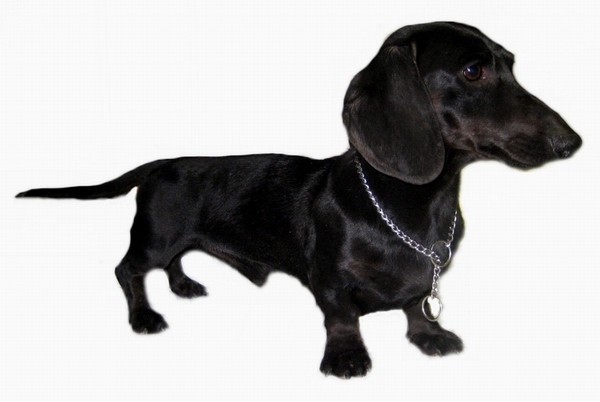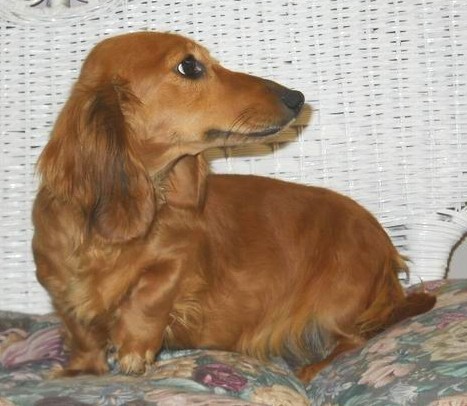 Sweet Pea

Solid-black Ringo's ancestors include MANY champions, especially on his paternal wirehair side, which goes back to the greatest wirehair sire of all time, who produced over 100 champions! Ringo is the source of all of our solid-color dogs!

Sweet Pea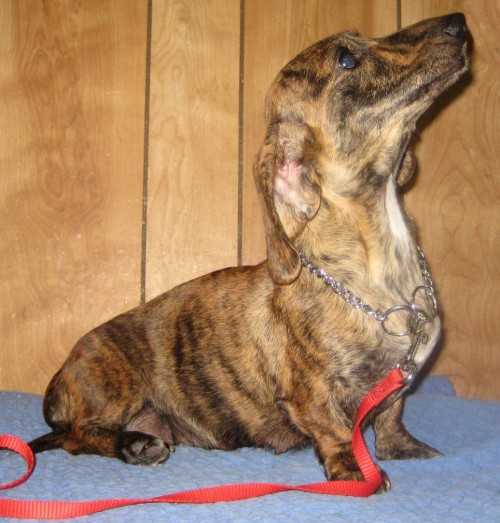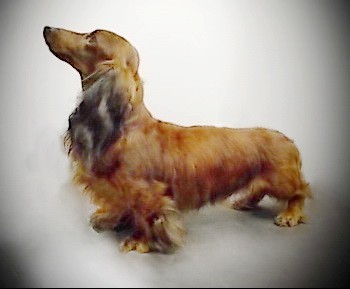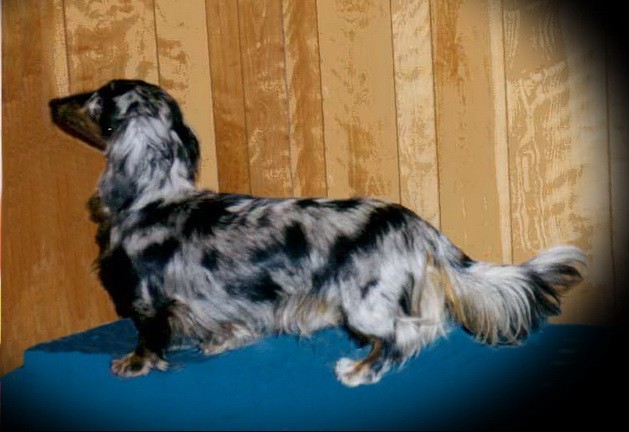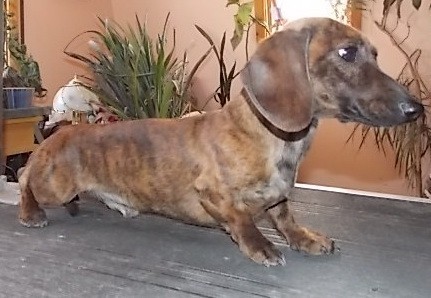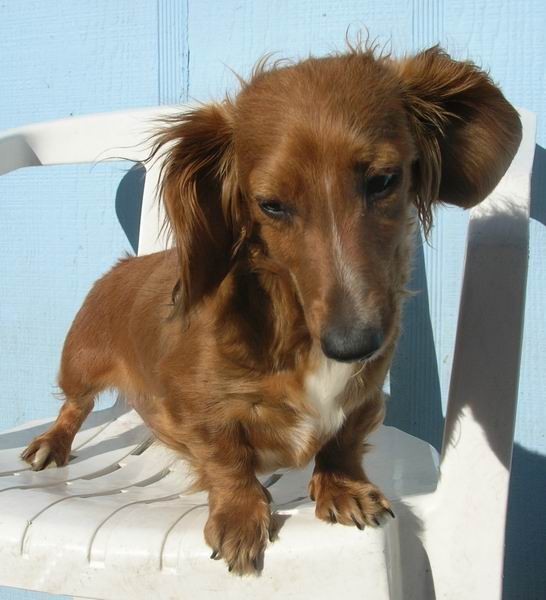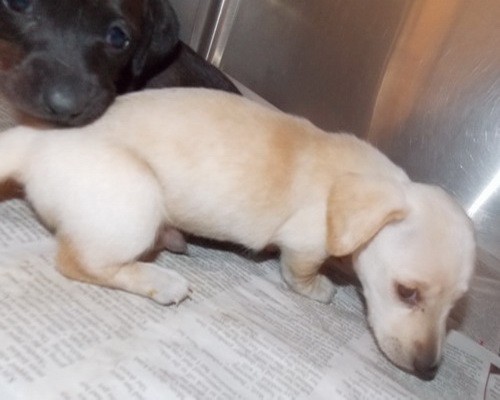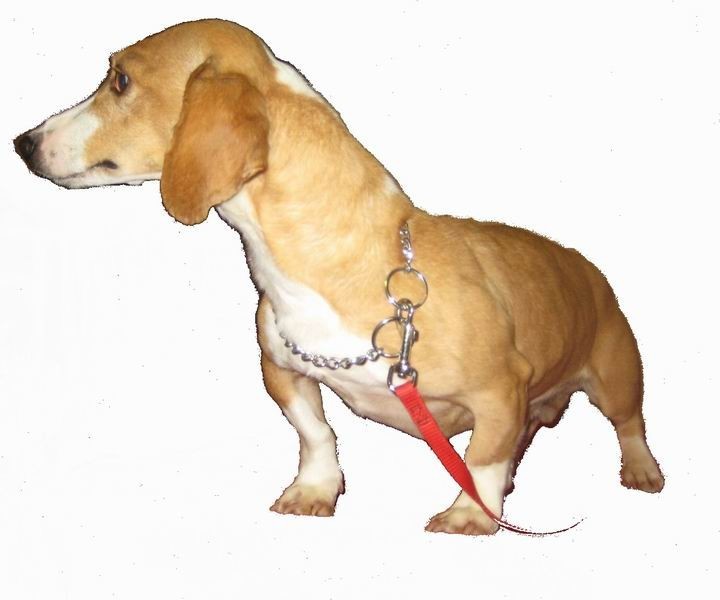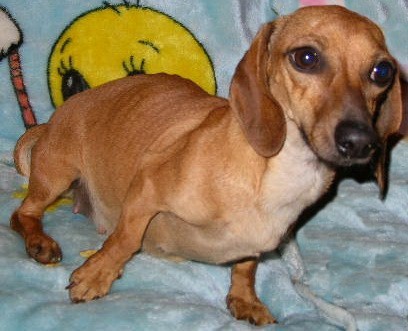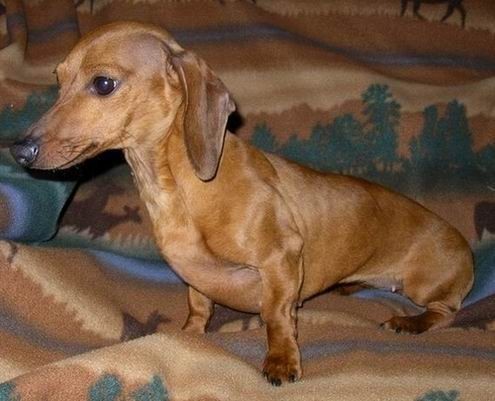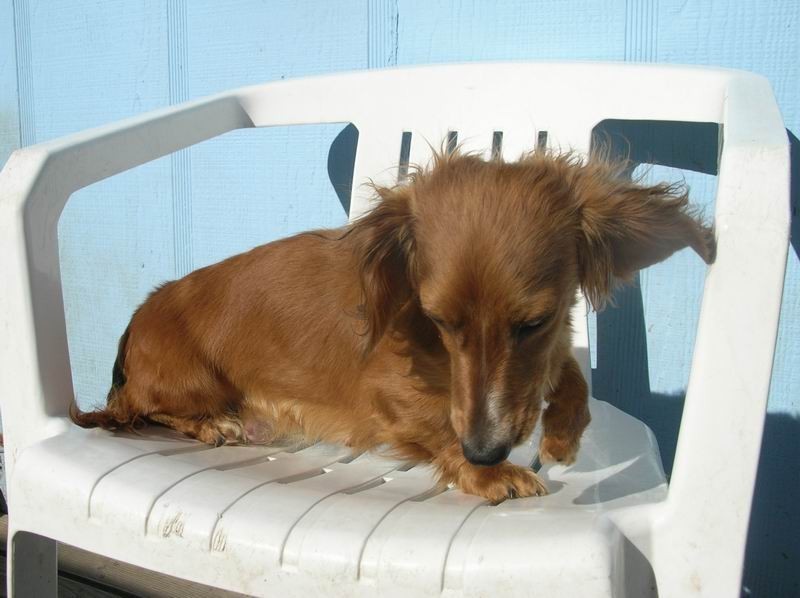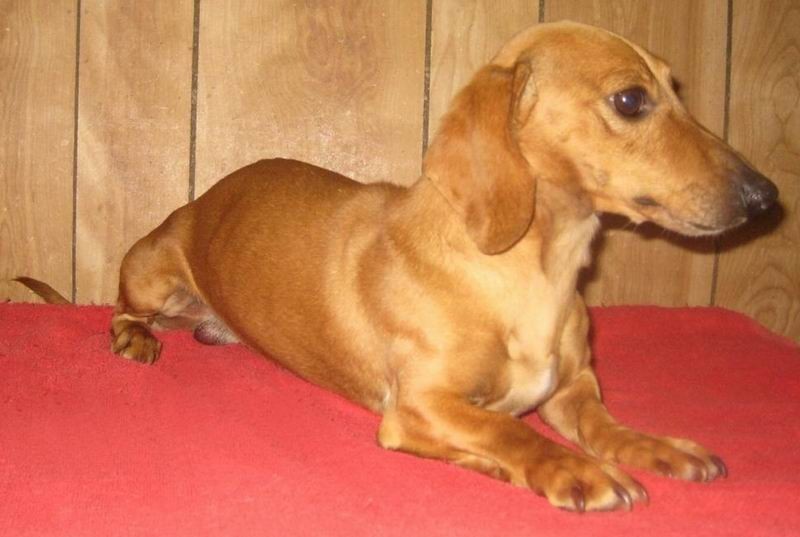 Dad's family tree


Mom's family tree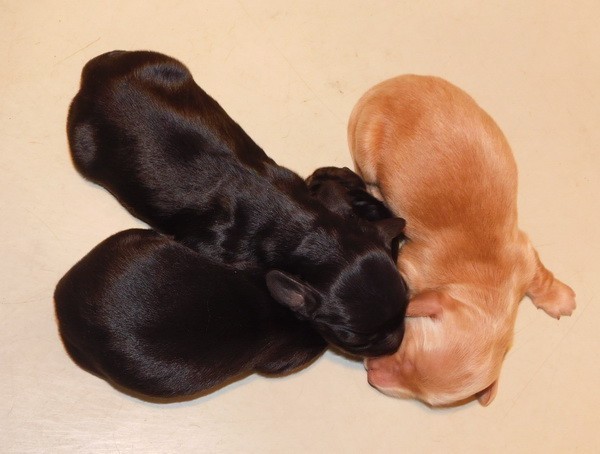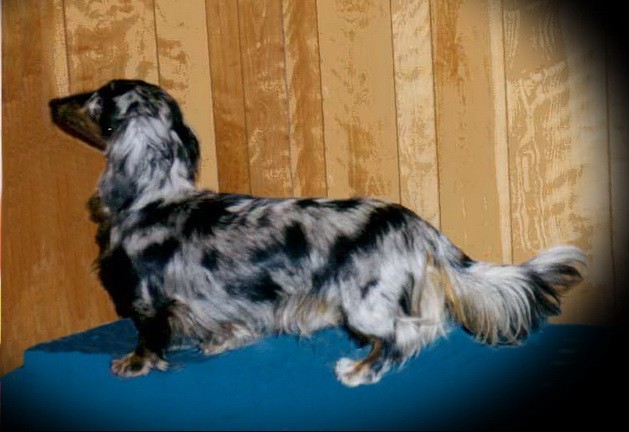 SOLD


RON T. is adopting me!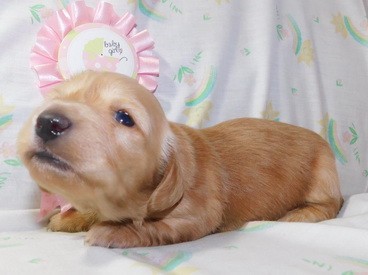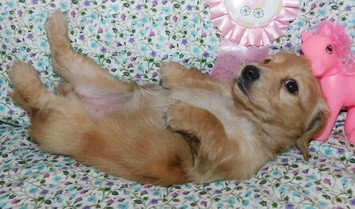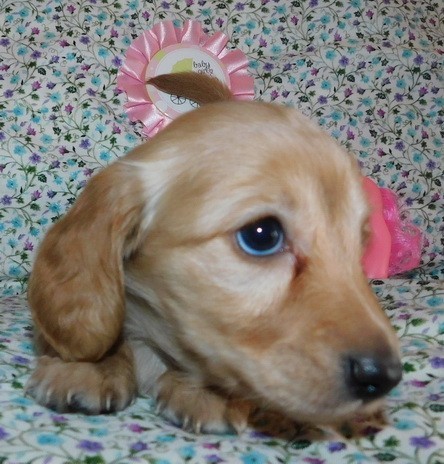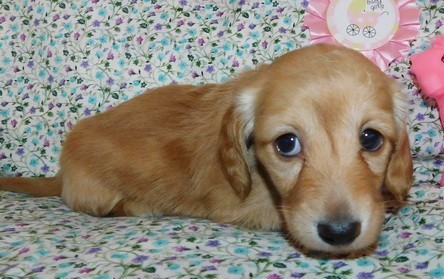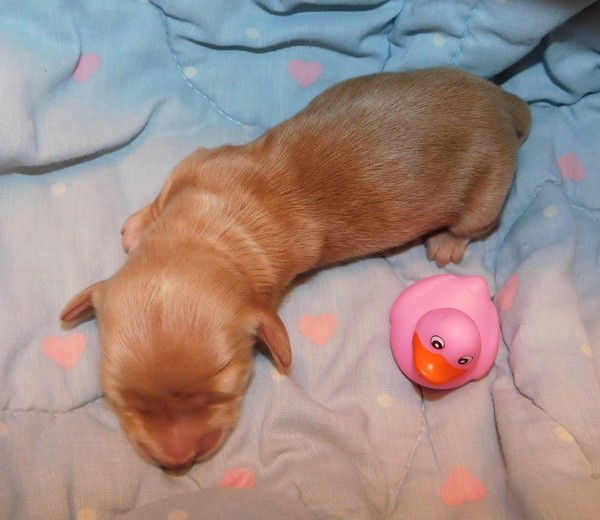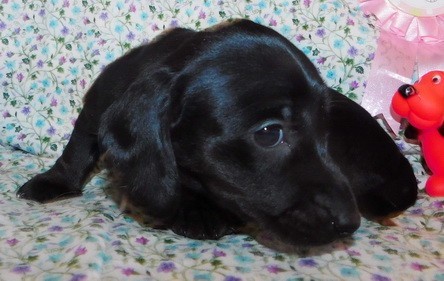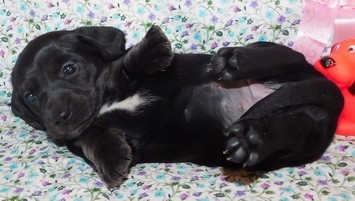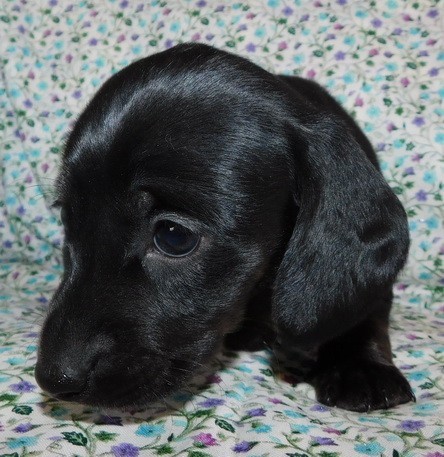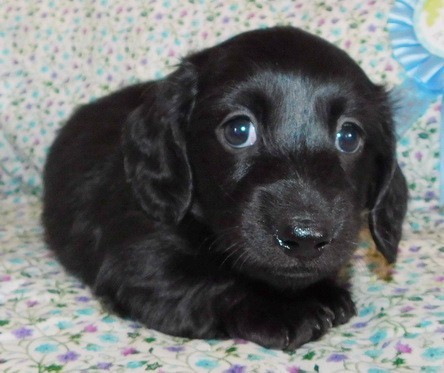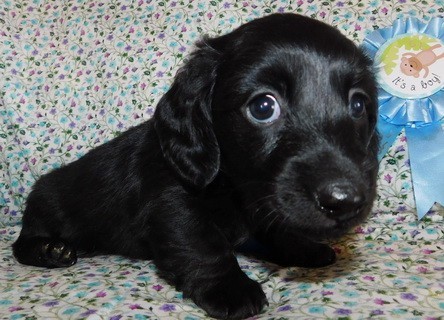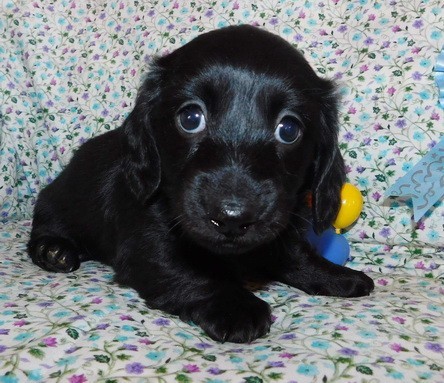 SOLD


Brent M. of Colorado Springs is taking me home!

SOLD


Evan L. is taking me home to Colorado Springs!