Topsy & Justin's pup


Flickennel - Colorado Dachshunds with ALTITUDE!​
INTRODUCTION:



This last boy of a batch of pretty piebald pups was born March 4, 2017, and is waiting for you to take him home any time, since he's well over 8 weeks old now!

MOTHER:



Topsy Turvy is a miniature smooth chocolate & tan extreme- white piebald (with some ticking)​​ - she's way-more white than chocolate. She's a daughter of Fats Domino & Tracy, who are exquisite piebalds, too. This is her third litter, with all her previous pups smooth-coated. We'll have to wait and see what coats these have, because of their talented father!

FATHER:



Justin is a handsome miniature red dapple piebald wirehair, the product of a breeder in Florida, and we've been extremely happy with him and his offspring! He gives us pups
in every color - red, black & chocolate - and dilute - cream/wheaten, blue and isabella - plus one pup that came out 99%-pure white! His wire coat is dominant over others, but with a soft-wire mother and smooth father, he also produces all three coats! He's a full-fledged wonder-wiener!
​​
YOUR DEPOSIT (EITHER HALF DOWN OR PAYMENT IN FULL) HOLDS YOUR PUP UNTIL IT IS READY TO GO HOME. SHOULD YOU CHANGE YOUR MIND, YOUR PAYMENT WILL BE TRANSFERRED TO ANOTHER PUP,
BUT WE DO NOT REFUND DEPOSITS.

Justin, Sr.

4M

isabella & tan dapple piebald

longhair


$800 + $50 for full AKC registration if desired.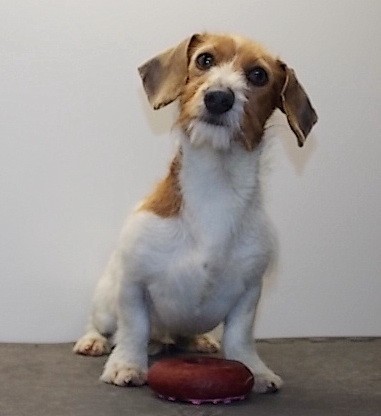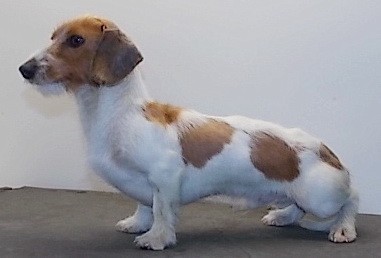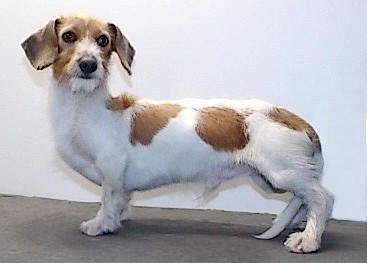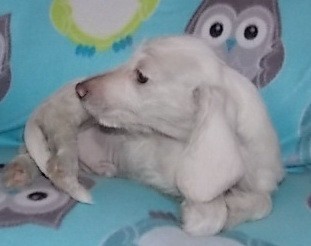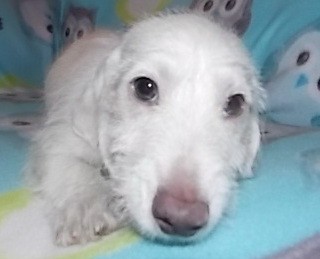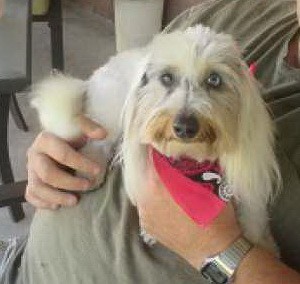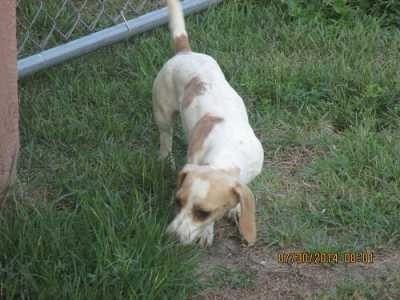 Sandman is the pup on the far right in this litter!

Father's family tree

Blizzard, from Justin & Cayenne's first litter. They had another litter on 3-22-17 with another snow- white wirehair boy - still available!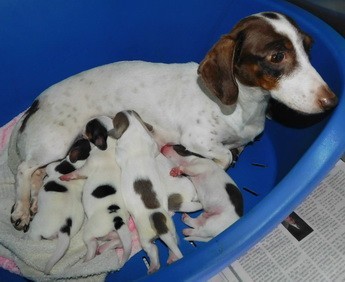 Mother's family tree

"Hmm! So THAT'S where I came from!"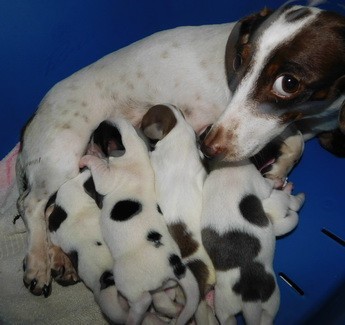 "They're MINE, I tell ya - ALL MINE!"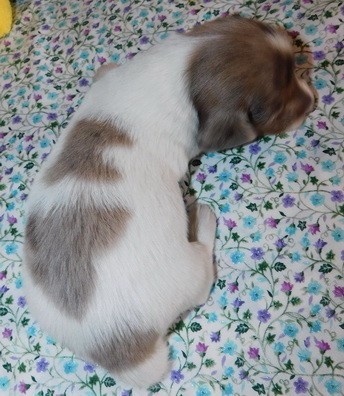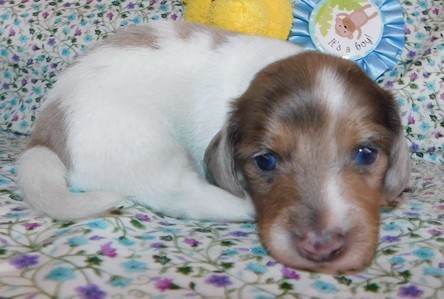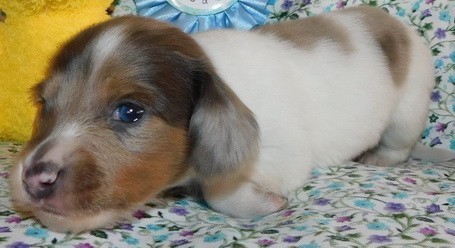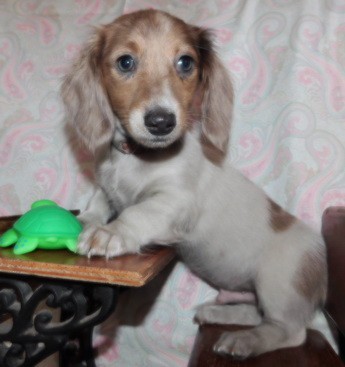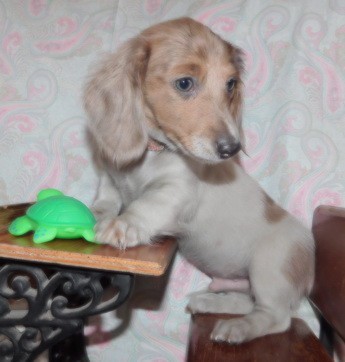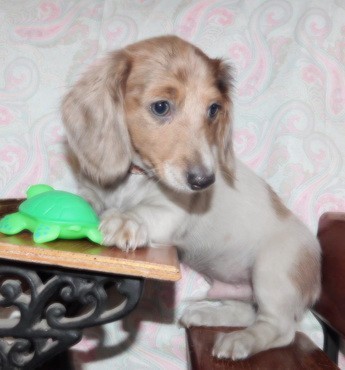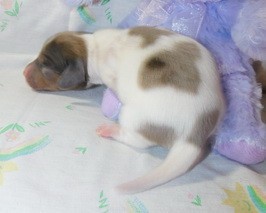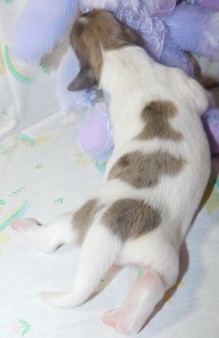 These baby pictures show more of his pattern and coloring.

ON HOLD