Welcome to Flickennel.com
the home of
Colorado dachshunds with altitude!
Isn't it time to let one follow YOU home?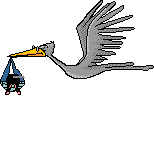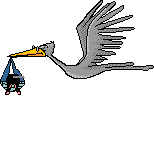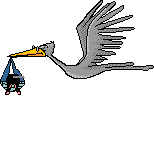 IMPORTANT - PLEASE CLICK & READ THIS, about BIOSECURITY at the kennel!!!
We understand that you want to see and hold puppies before you send money. Ordinarily, that is what we do, but these are not "ordinary" times. Please trust us to give you the very best puppy you'll ever have, unless you get another of ours! If we have them available, our staff will be happy to bring out more than one pup for you to choose from, but it will ONLY be in very small groups (1-2), with masks on and socially-distanced, and one of our kennel
helpers will visit with you. If others are present ahead of you, please wait IN YOUR CAR until called inside. Visits will be very brief, especially when we have several pups to be picked up on the same day; our visiting hours are only from 10 a.m. to noon, BY APPOINTMENT ONLY.
Call or email with any questions you have! Then please pay your deposit or pay in full for your puppy via PayPal, CALL & TELL US OF THAT FACT, and when your pup is nearly ready to go home, please call Janet to make your pickup appointment, between 10:00 and noon, to sign the contract & we'll give you your pup. Thanks for your consideration and cooperation in this difficult situation. We're doing all we can to stay healthy, and to provide you with healthy and happy dachshund pups.
Happy tails to you!
Janet & Barney Flick & the Flickennel Staff
Pet Poison Control: What to do if your pet ate something poisonous!
3-22-2022 PACFA Inspection -
This was an unannounced inspection, due to a complaint, completed with owner Janet Flick. Colorado Humane Society Investigator Leanne Pendland was also present for the investigation. The facility was generally clean and well maintained. The animals appeared to be in good health, having appropriate shelter, indoor and outdoor runs, food and clean water. The facility has a standing weekly vet appointment on Wednesdays; bringing the dogs in for dental cleanings and any other issues that might arise. At the time of this inspection, no violations were observed. (The complaint has been closed, finding no violations.) [NOTE: the complaint was filed by a self-proclaimed "animal rights activist" from out-of-state who had never been here, or had any dealings with us, and didn't know anyone who had. They found our name on Google Maps and just assumed we were horrible and needed to be shut down! We have to maintain high standards ALL the time, just because of people like that and because we ARE inspected without any notice.]
12-8-2021 PACFA Inspection -
This was an unannounced inspection of a breeding facility completed with Janet Flick. The facility is clean and well maintained. The facility has a standing weekly appointment with veterinarian of record Julie Sperry. There are currently 100 dogs at the facility. Record-keeping is well organized and meets requirements. At the time of this inspection, no violations were observed.
8-13-2020 Kennel inspected by PACFA. 100% compliance, no violations, and no complaints! Our new kennel building "is perfect for the Dachshunds," and "meets all requirements of the dog breeder rules." The inspection report is on the "Our New Building" page!